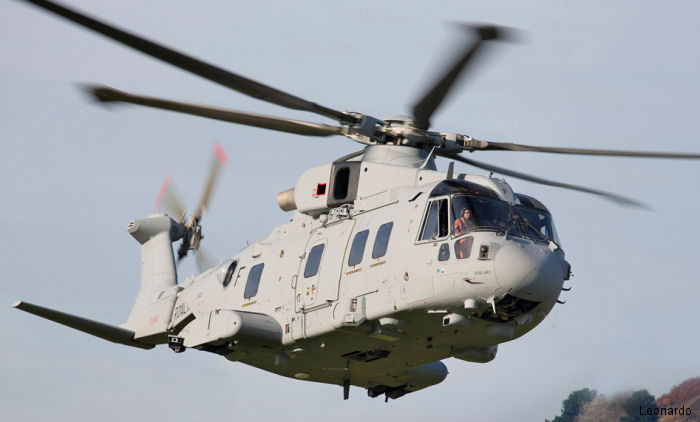 Announced 2014, the conversion of 25
RAF Mk 3
and
3A
Merlin helicopters to be operated by the Royal Navy as the Commando
Sea King HC.4
replacements. First flight October 2016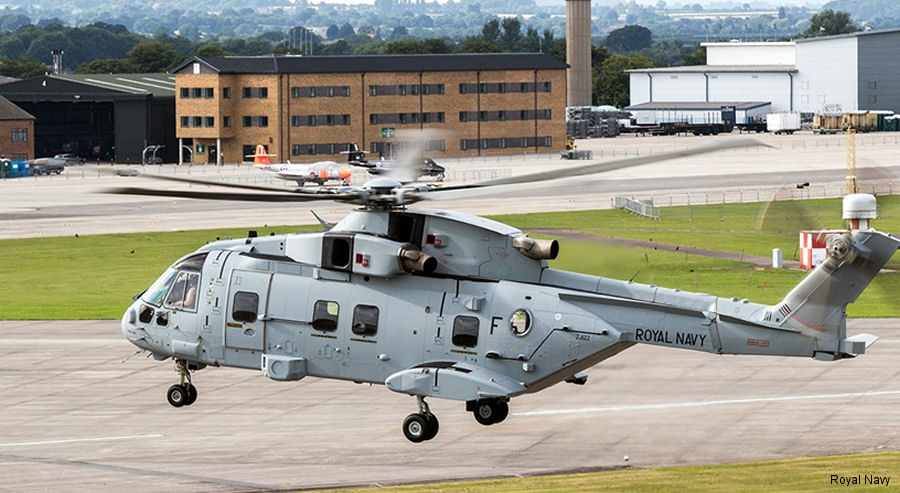 Merlin HC4 Makes Yeovilton Debut, 12-Jul-17 : First former RAF Merlin in new configuration HC4 was displayed at the Yeovilton Air Day 2017. Junglie Merlins, 25 to be delivered to the Commando Helicopter Force by 2020, are painted in pale grey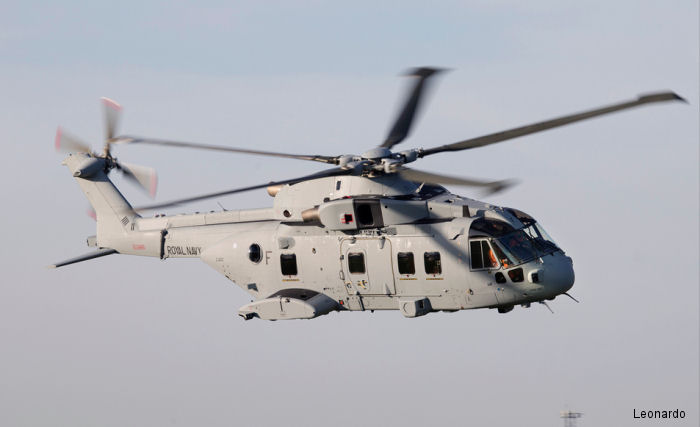 AW101 Merlin Mk4 Makes Maiden Flight, 21-Nov-16 : Leonardo is upgrading 25 ex RAF Merlin Mk3/3A to the 'Junglie' Mk4/4A standard as part of the Merlin Life Sustainment Programme (MLSP) contract to be delivered between 2017 and 2020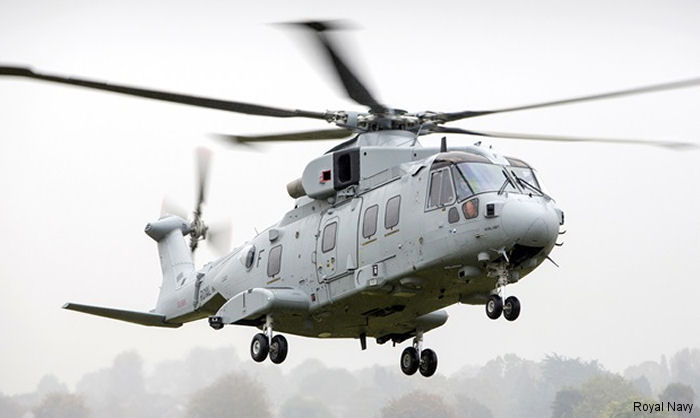 Royal Marines Merlin Mk4 First Flight, 28-Oct-16 : The AW101 Merlin Mk4, converted from ex RAF HC.3, replaced the Junglie Sea King HC.4 and will be the mainstay of British Commando Helicopter Force for the next decade and beyond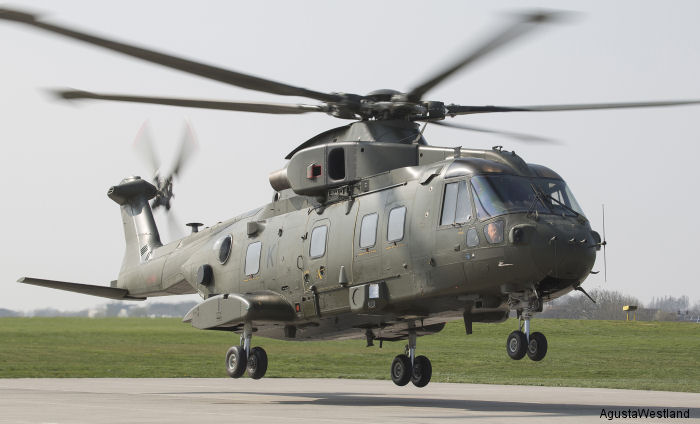 First Upgraded Merlin HC.3 to Royal Navy, 19-Oct-15 : The first of seven upgraded AW101 Merlin HC Mk3 helicopters were delivered to the Royal Navy as part of Phase 1 of the Merlin Life Sustainment Programme (MLSP).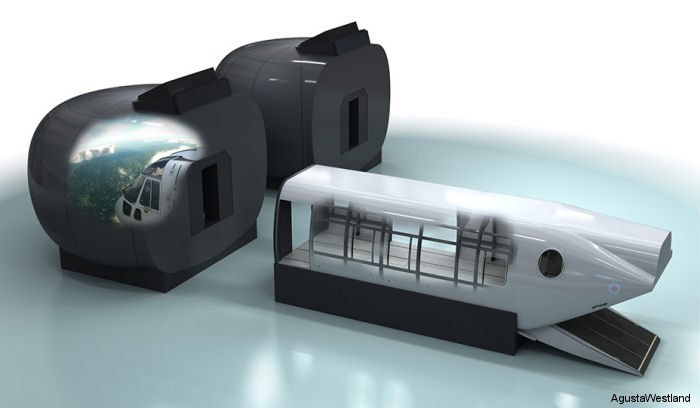 New Merlin HC.4 Simulators at Yeovilton, 02-Jun-15 : A £51 million contract with Lockheed Martin will support Chinook Mk6 training and a £29 million contract has been awarded to AgustaWestland to provide Merlin Mk 4/4a aircrew Synthetic Training Devices
List of Operators of AgustaWestland Merlin HC.4
| | |
| --- | --- |
| From | Organisation with model Merlin HC.4 |
| 1998 | |
| 2000 | |
| 2017 | |
C/N
Year
History
50113
2000
ZJ122 : hc.3 RAF 50113/RAF06 f/f 26jun00 d/d 11dec00; /F
Jul06 pictured (pic1) as 28 Sqn /F at RAF Fairford
29sep08 pictured (pic2) at Al Fao, Iraq
1419 Flt /F, in Iraq Jun 2009
07aug13 emergency landing in a field at Old Colwyn. no +
11jul14 at Fairford for RIAT 2014
13apr15 leaving Brize Norton


ZJ122

: Royal Navy /F from Aug15; Oct16 first flight of HC.4 ty+
08jul17 pictured (pic3) as first HC4 at Yeovilton airsh+
10sep17 as /F pictured (pic4) on the East Terrace of+

50149
2001
ZJ127 : hc.3 RAF 50149/RAF11 in 2003 /L 28Sqn.
25feb17 rear fuselage and tail boom seen in storage yar+


ZJ127

: conv to fully marinised HC.4


ZJ127

: 08jul17 /L pictured at RNAS Yeovilton Air Day 2017



2 C/N.