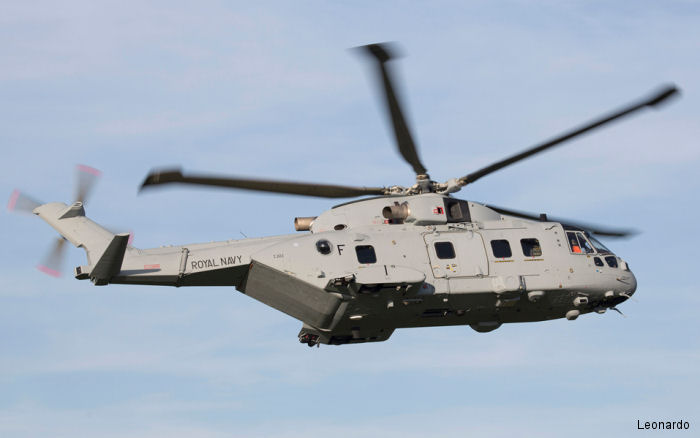 25 ex
RAF Merlin HC.3
and
HC.3A
airframes transferred to the Royal Navy to provide the Royal Marine Commando lift, during the retirement of the
Sea King HC.4
/HC.6 fleet. The HC.3/HC.3A transfer from the RAF began on 30 Sep 2014 and completed on 9 Jul 2015. 846 Squadron first unit to operate from Sep 2014. 845 Squadron will be the second FAA unit to stand up.
The HC.3 on transfer were not optimised for maritime operations and temporary
marinisation
work was undertaken to provide minimal capability (eg folding main rotors) under the Interim HC.3 (
iHC.3
) programme - in advance of the full conversion to HC.4 standard across the fleet.

In 2022
Leonardo
completed update of 25 helicopters under the Merlin Life Sustainment Programme (
MLSP
)
---
The Merlin HC4 on display at Yeovilton Air Day 2017 was the second production Mk4 the first appeared before Air Day on a visit but it was the second aircraft complete with nose mounted FlIR Ball that was there on the Saturday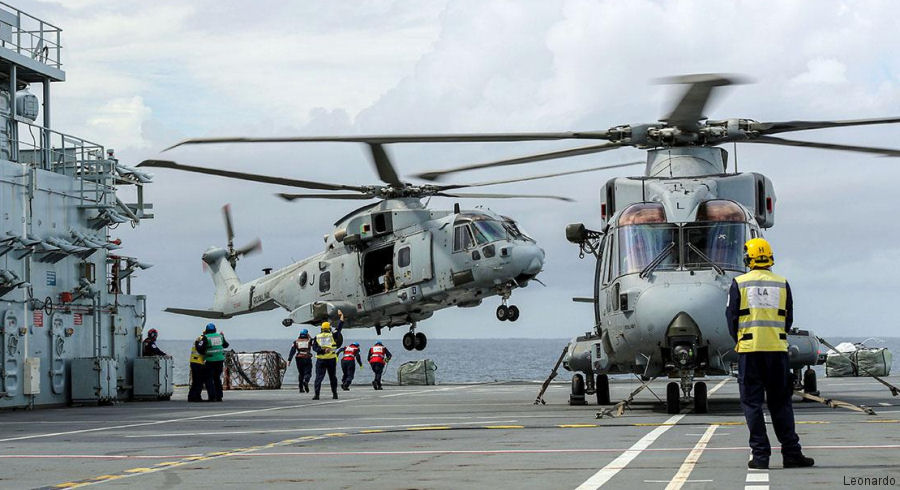 Last Merlin Mk4 Delivered to Royal Navy, 12-Jan-23 : #RoyalMarines Leonardo Yeovil delivered the 25th and last Merlin Mk.4 to Royal Navy's Commando Helicopter Force (CHF) as part of the Merlin Life Sustainment Programme (MLSP) which upgraded ex RAF HC.3/3A since 2014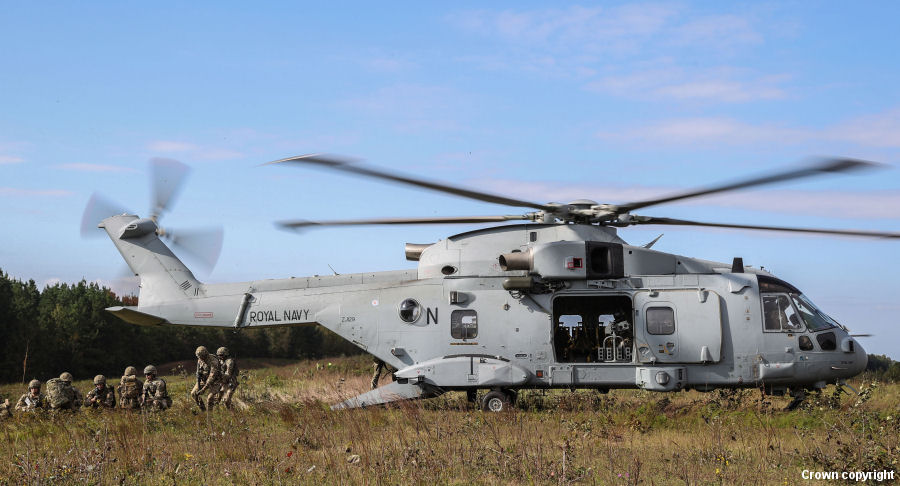 Leonardo Completed Royal Navy Merlin MLSP Upgrade, 10-Dec-22 : #RoyalMarines Former Royal Air Force (RAF) 19 Mk3 and 6 (ex Danish) Mk3a Merlins were upgraded as Mk4 / M4a under the Merlin Life Sustainment Programme (MLSP) to be used by the Commando Helicopter Force (CHF) until 2030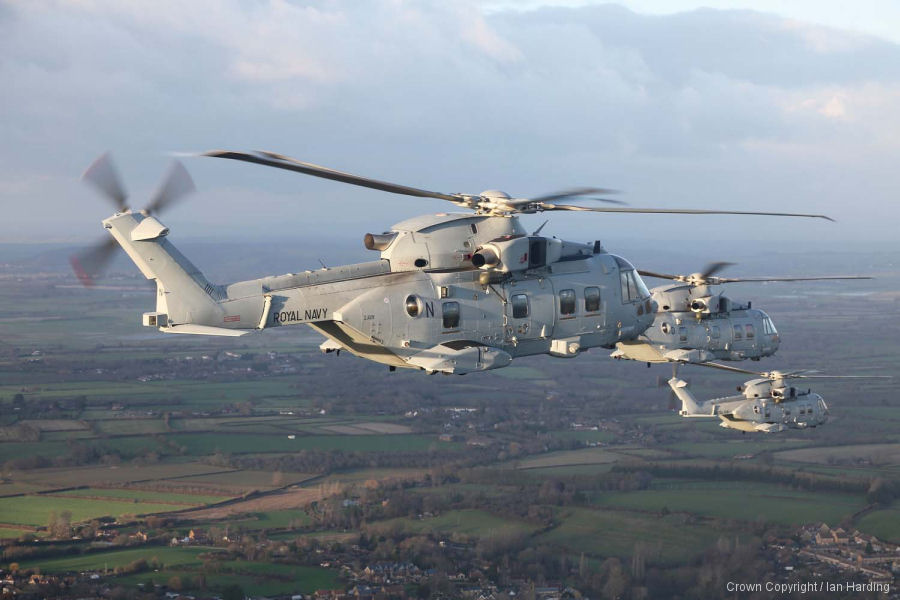 Permali Provides Ballistic Protection for Commando Mk4, 13-Dec-19 : #BallisticProtection Permali from Gloucester, UK secures £2M+ contract to supply ballistic protection to the Royal Navy Merlin "Junglie" Commando Mk4 helicopters. The firm provided this service for the earlier Merlin Mk2, Mk3 and the now retired Commando Sea King fleet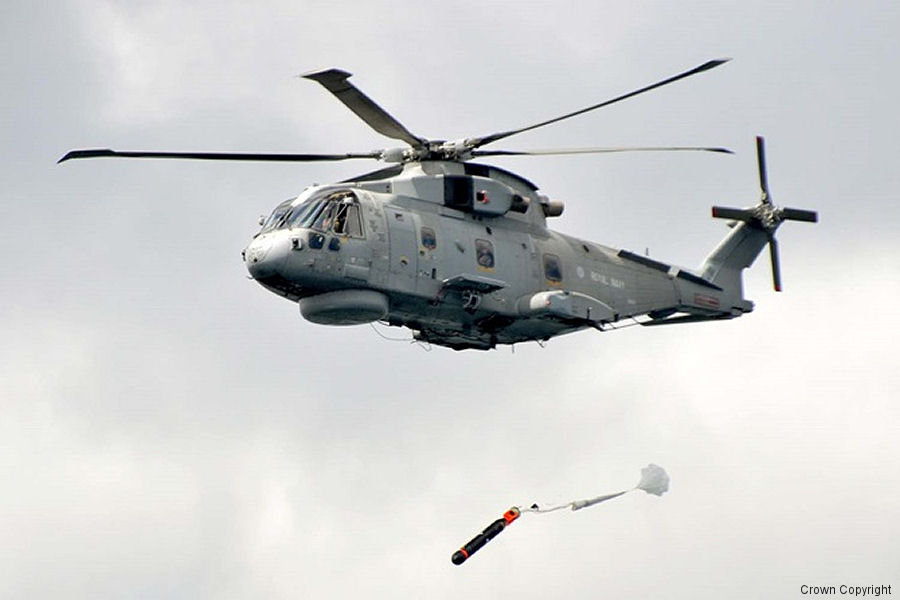 Royal Navy' Merlins Reaches 200,000 Flight Hours, 29-Jan-19 : #Merlin Royal Navy EH101 Merlin fleet achieved 200.000 flight hours since entered service 1997. With the AEW Crowsnest about to enter service, the type is expected to serve at least until 2030s