Pointed nose and various interior improvements. Built by Hughes between 1982-1984. Then as
McDonnell Douglas MD500E
.
369 Military and 500E civilan variants.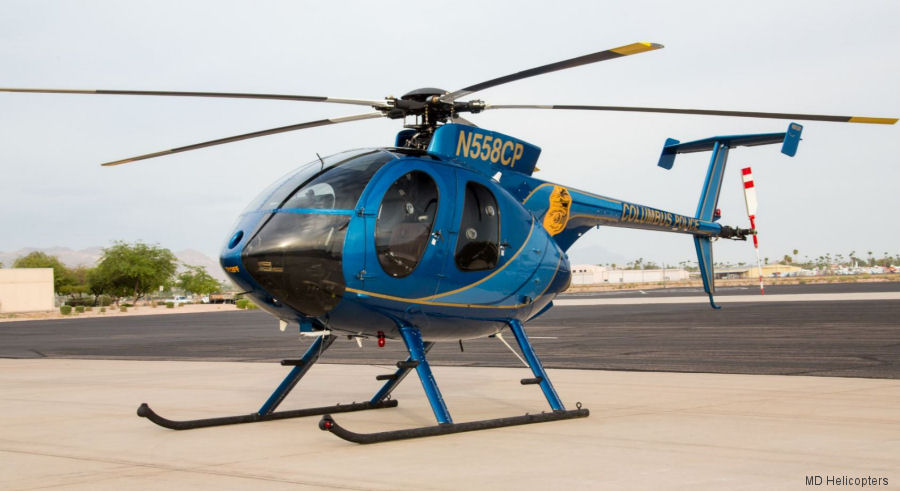 Columbus Police Upgrades to MD530F, 27-Apr-17 : Ohio's Columbus Police to upgrade its 2 remaining MD500E helicopters. MD Helicotpers (MDHI) E-to-F model conversion program will deliver FAA-certified MD530F model helicopters in less than 12-weeks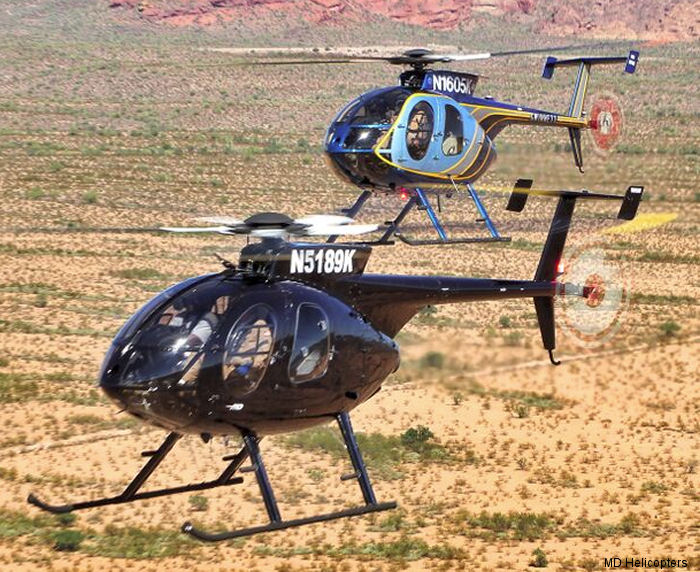 Converted MD530F for the Gwinnett County Police, 30-Sep-15 : MD Helicopters, Inc. (MDHI) delivered a MD500E, the first of two helicopters, converted to a newly certified, zero-time MD530F model to the Gwinnett County Police Department in Georgia.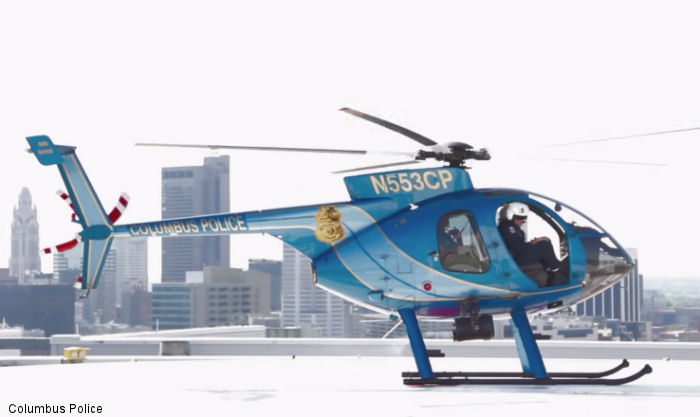 Columbus Police Converts MD500E to MD530F, 13-Jun-15 : The Columbus Police Department will upgrade four of its MD500E helicopters to new MD530Fs through an FAA-approved factory recertification program at MD Helicopters production facility in Mesa, Arizona
List of Operators of Hughes 369E / 500E
From
Organisation with model 369E / 500E
1981
1997
Unknown!
Help


Construction Numbers on database of 369E / 500E