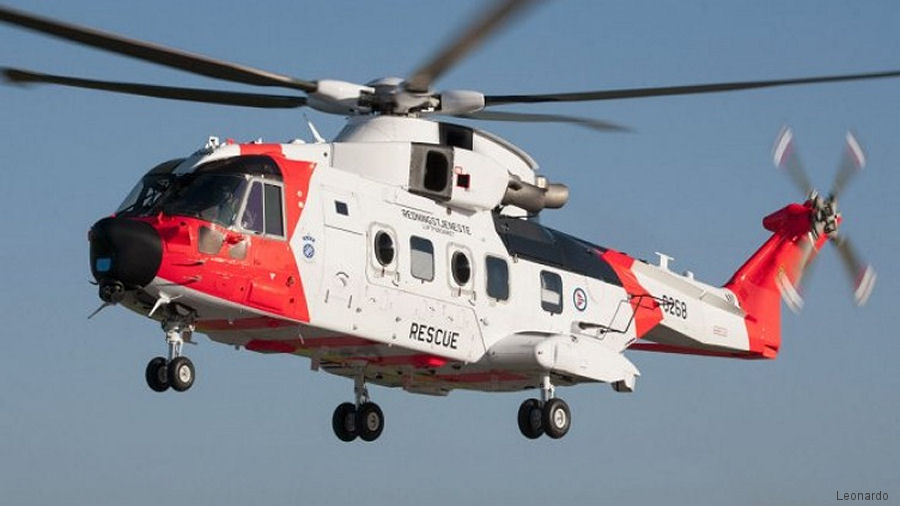 Norway search and rescue variant. Fitted with advanced SAR equipment package including a multi-panel Osprey AESA surveillance radar system that provides 360 coverage, 4-axis digital Automatic Flight Control System (AFCS), two rescue hoists, searchlight, electro optical device, fully integrated avionics and mission system, mobile telephone detection system, obstacle proximity warning system, weather radar, complete medical station and mission console.
Proposed as basis for the
Canadian CH-149
CMLU Upgrade Program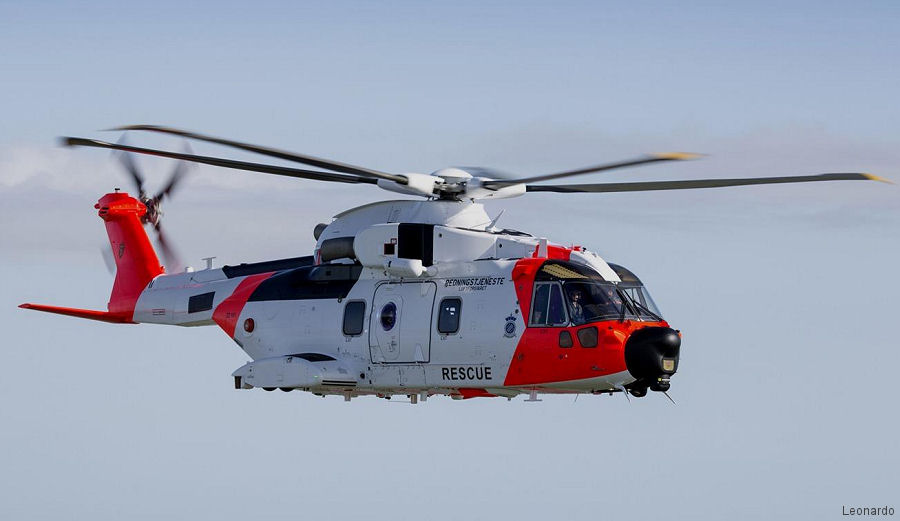 SAR Queen Operational in Norway, 16-Nov-20 : #AW101 Royal Norwegian Air Force (RNoAF) first 6 of 16 AW101 search and rescue (SAR) helicopters are operational at Stavanger since September. Known as SAR Queen flight, they logged 80 flight hours in their first month of service. Orland and Banak bases scheduled for 2021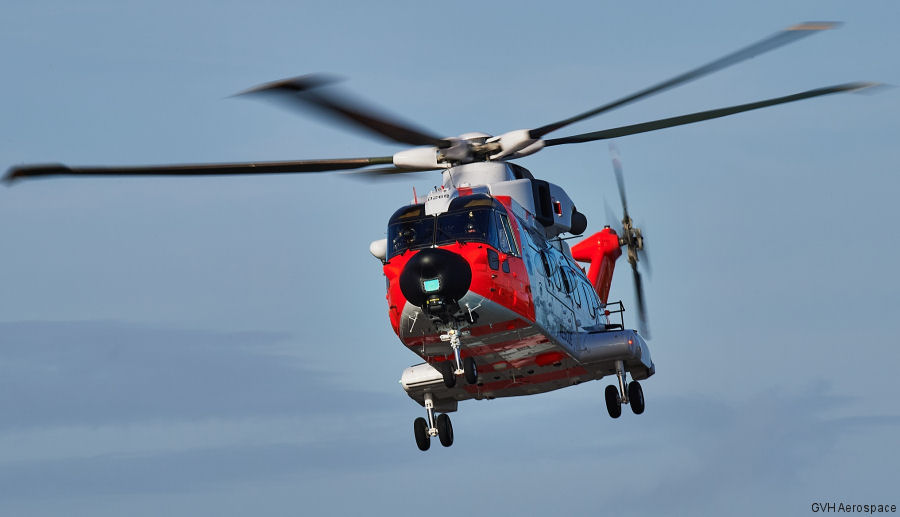 GVH Sea Trays for Norwegian AW101, 29-Sep-20 : #seatray Leonardo select GVH Aerospace to design the sea trays for the Norwegian rescue helicopters AW101. The devices can be installed and removed in flight and packed away for storage onboard during air ambulance missions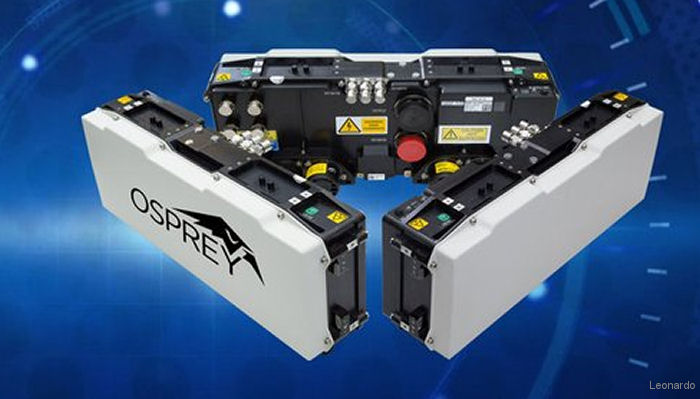 Leonardo Osprey AESA Radar, 06-Jul-20 : #Osprey Osprey is an active electronically scanned array (AESA) low size, weight and power (SWaP) radar system with up to 4 antennas and of different sizes depending on the azimuth coverage requirement. It is used by Norwegian RNoAF AW101-612 and in the Canadian RCAF CH-149 Cormorant upgrade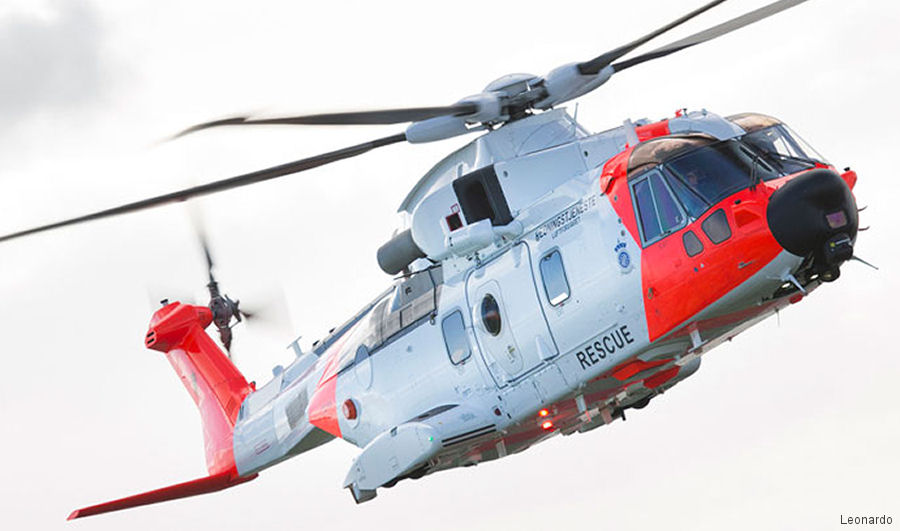 Redstreak Mobile Phone Rescue System, 05-Dec-18 : #Redstreak First Installed on the Norwegian AW101 Search and Rescue (SAR) helicopter, the Redstreak Mobile Phone Detection and Location System (MPDLS) turns every mobile phone into a rescue beacon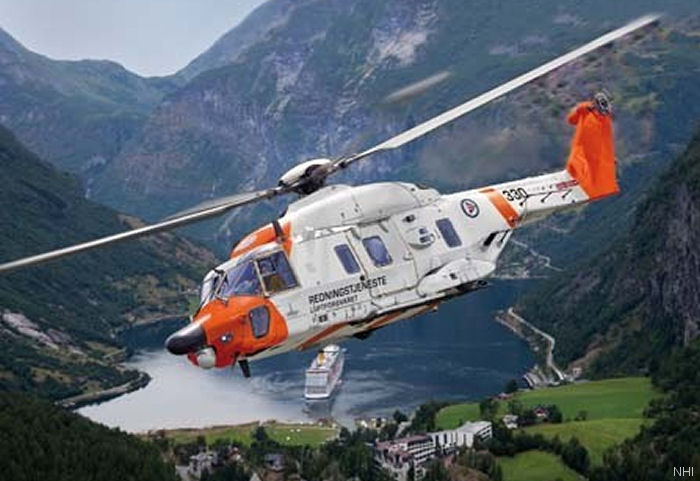 AW101 and NH90 Support Facility in Norway, 05-Nov-18 :

#Kongsberg Norwegian Kongsberg extends 25-year agreement with Leonardo with a new AW101 and NH90 transmission MRO and test facility. Kongsberg supported Sea King and Lynx gearboxes last 30 years
List of Operators of AgustaWestland AW101 612
From
Organisation with model AW101 612
2000
2017




Construction Numbers on database of AW101 612





16 C/N.