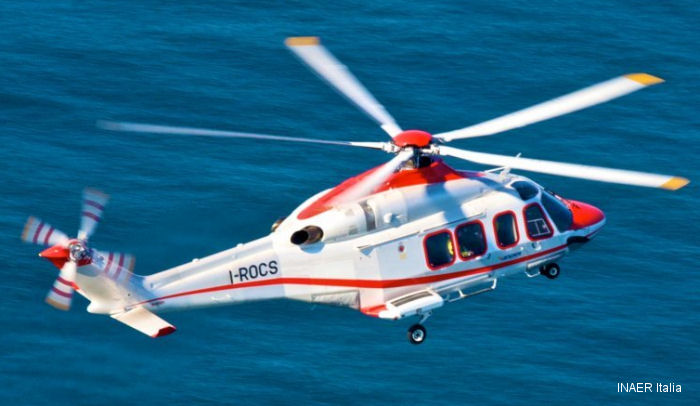 Born as a joint Agusta Bell venture, the first 52 airframes were built by Agusta.
Serial numbers 13 and 17 aircraft not built (superstition?).
From 2005 known as
AgustaWestland AW139
after Bell sold its 25% share in the program and in turn increased from 25 to 40% its part of the
BA609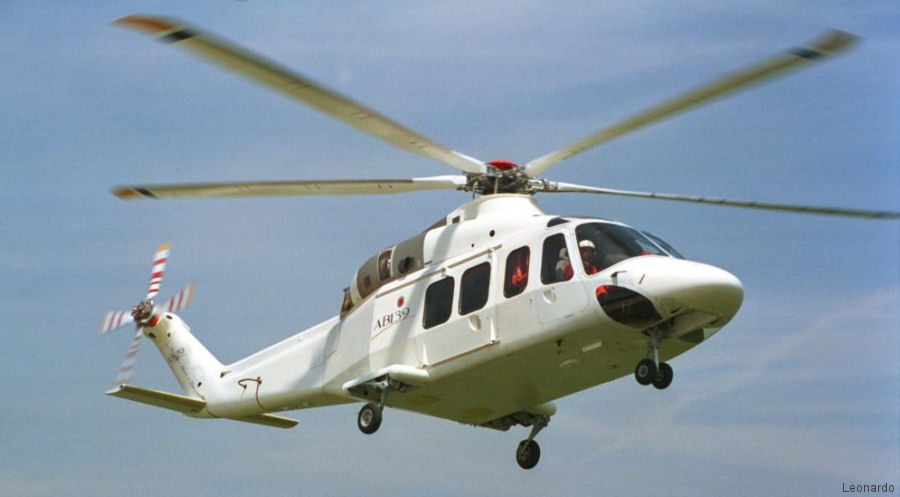 Celebrating AW139 Helicopter 20th Anniversary, 04-Feb-21 : #AW139 Leonardo celebrates the AW139 helicopter's 20th anniversary of its 1st flight. In-service since 2004, 1,200 helicopters have been sold to 280 costumers in 70 countries and logged over 3 million flight hours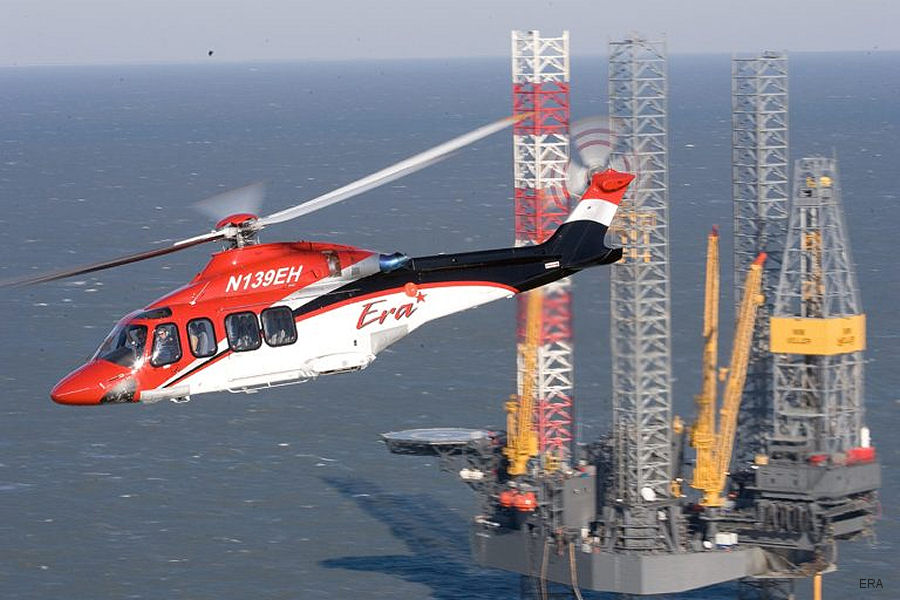 200,000 Flight Hours for ERA' AW139 Fleet, 21-Jun-19 : Paris Air Show 2019 ERA Helicopters celebrating first 200,000 flight hours with its AW139 fleet including 34,000 of them in support of leasing partnerships. Beginning in 2005, Era now operates 36 AW139s mainly for the offshore oil and gas industry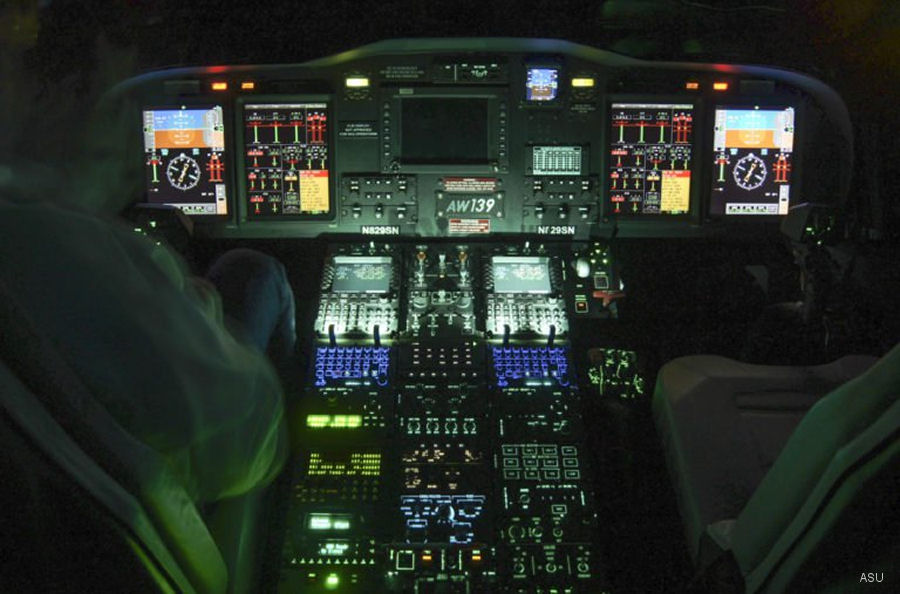 Airgreen AB139/AW139 with Night Vision Lighting, 17-Jul-18 : #NightVision Aviation Specialties Unlimited (ASU) granted EASA certification to install night vision imaging system lighting on AB139 and AW139. First customer is Italian Airgreen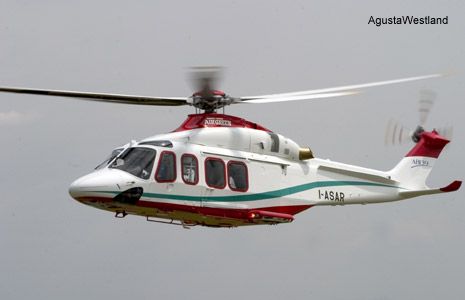 First AB139 in EMS Configuration, 14-Jun-05 : Bell/Agusta Aerospace exhibited the first AB139 equipped for emergency medical service (EMS) at the Paris Air Show
Evergreen Accepts First Of Three Bell/Agusta AB139 Helicopters, 06-Feb-05 : AgustaWestland is pleased to announce that Bell/Agusta Aerospace Company today marked the symbolic handover of the first of three AB139 helicopters ordered by Evergreen Helicopters, a division of Evergreen International Aviation. The ceremony took place at Bell/Agusta's booth during this week's HAI Heli-Expo annual convention in Anaheim, California.
Model
Year
History
AW AW139
2005
Originally announced at the Farnborough Air Show on 8 Sep 1998, as a joint venture between Agusta and Bell; to complement the Bell 412. A full-sc ...
The AW139 is a medium, twin-engined, multi-role helicopter, having a 5 bladed main rotor driven by 2x 1679 shp Pratt & Whitney PT6C-67C turboshaf ...
The first 52 aircraft were built by Agusta in Italy as the AB139. c/n from 31055 built in Italy c/n from 41001 built in Philadelphia, USA c/ ...
360 video - move mouse around