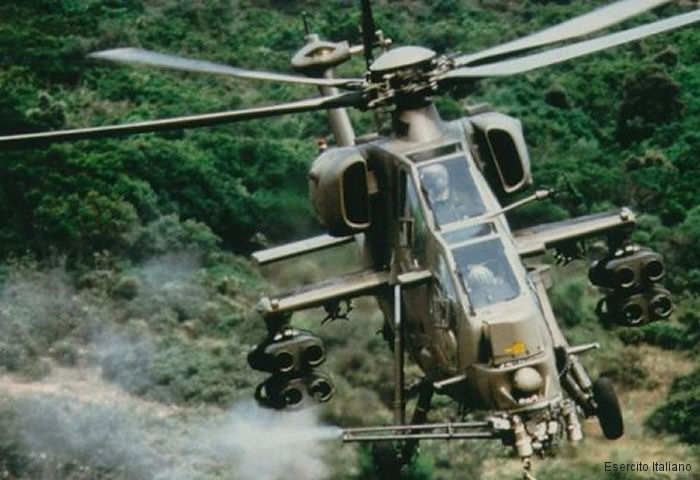 The A129 Mangusta (Mongoose) design began in 1978 being the first attack helicopter to be designed and produced wholly in Western Europe. In 1990, first production helicopters were delivered to the Italian Army. Since June 2007 it is known as Agustawestland AW129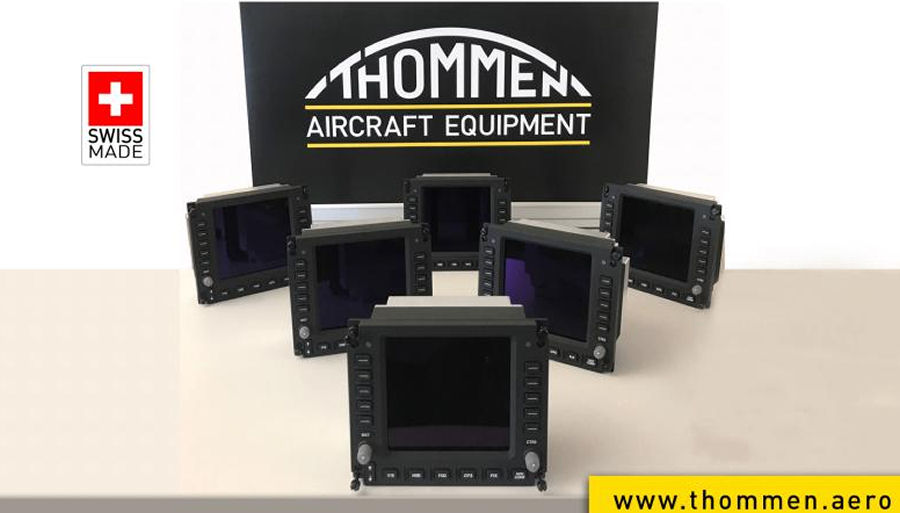 Thommen Multi Function Displays for AW129, 20-Dec-19 : #Displays Swiss avionics manufacturer Thommen started deliveries of its digital Multi-Function Display (MFD) replacement solution for legacy CRT installed on AW129 helicopters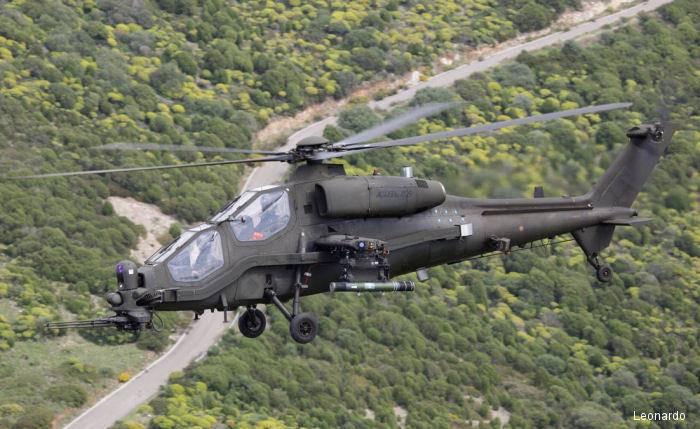 Leonardo to Develop A129 Replacement, 13-Jan-17 : Leonardo signed with Italian Defence Ministry NEES agreement to develop and procure 48 new exploration and escort helicopters to replace the current fleet of AW129 Mangusta by 2025.
Turkey start negotiations for 51 A129, 30-Mar-07 : The Turkish Executive Committee has announced today that it is to start contract negotiations with AgustaWestland, in partnership with Turkish Aviation Industry (TAI), for the Tactical Reconnaissance and Attack Helicopter – ATAK Project - for the Turkish Land Forces Command.
Model
Year
History
A129C
A129CBT
AB139
2001
Developed as a joint-venture between Italian Agusta and American Bell , the resulting Bell/Agusta AB139 first flew on February 3, 2001. The firs ...

AW AW129 Mangusta
2007
In 2007 Turkey signed with AgustaWestland an agreement to purchase 51 (+40 options) A129 Mangusta based on the A129 International and to be assem ...

List of Operators of Agusta A129 Mangusta
From
Organisation with model A129 Mangusta
1990






Construction Numbers on database of A129 Mangusta or its versions