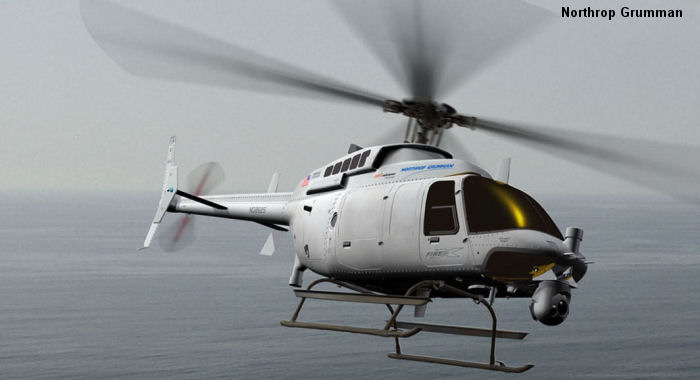 Launched in 2010, the Fire-X was a Vertical Unmanned air System (
VUAS
) developed by Northrop Grumman Corporation and Bell Helicopter. Based on a
Bell 407
airframe integrated with
Northrop Grumman Fire Scout
autonomous systems developed for the US Navy.
On August 2011 was revealed a US Navy notice of intent to buy 28 as the
MQ-8C
planned for initial deployment around 2014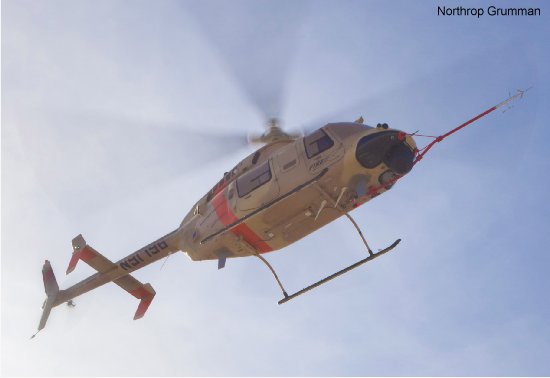 Fire-X Completes First Unmanned Flight, 16-Dec-10 : SAN DIEGO – Fire-X, a vertical unmanned air system (VUAS) developed by Northrop Grumman Corporation and Bell Helicopter, a Textron company, completed its first fully autonomous flight Dec. 10 at Yuma Proving Ground, Ariz., less than one year after development began.
List of Operators of Bell Fire-X
From
Organisation with model Fire-X
2011
Unknown!
Help




Construction Numbers on database of Fire-X


C/N
Year
History
53343
1999
LV-ZPF : Gobierno de Salta -2004 Bell serial N8105Q; pictured (+
N91796 : arh-70 Bell Helicopters ; ex LV-ZPF, conv to ARH-70 prototype +
Bell/Northrop Grumman Fire-X UAV; 10 pictured (pic4) on+


N91796

: Bell / Northrop Grumman; conv to Fire-X UAV; pictured (+





1 C/N.