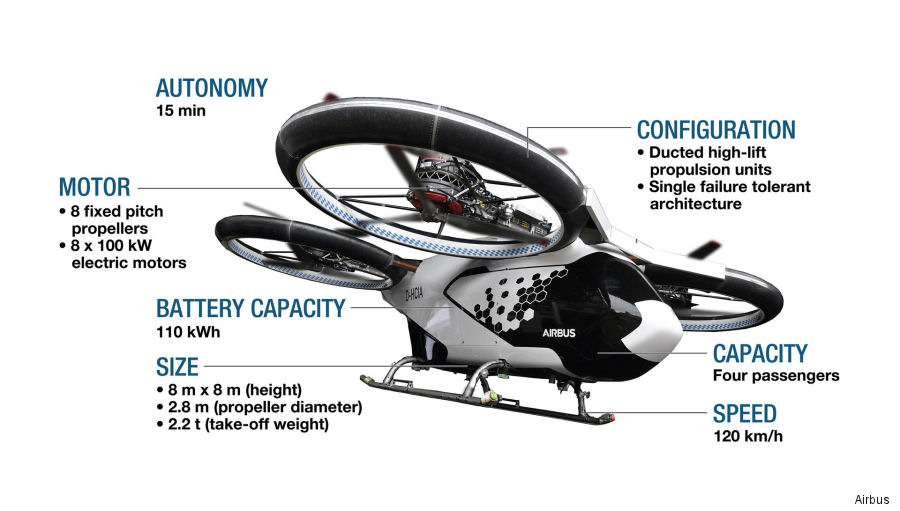 CityAirbus is a four-seat, self piloted electric vertical takeoff and landing (eVTOL) demonstrator designed for
urban air mobility
. Powered by electric 140 KW Siemens motors and all electrical systems. Achieved first unmanned flight on May 3, 2019.
On September 2021, Airbus announced
CityAirbus NextGen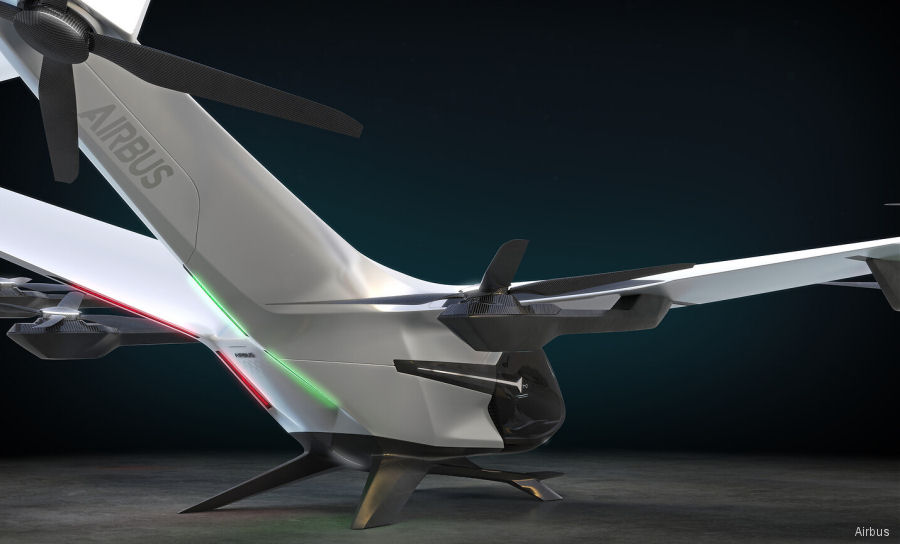 MAGicALL Electic Motors for CityAirbus NextGen, 12-May-22 : #UrbanAirMobility Airbus electric vertical take-off and landing (eVTOL) aircraft CityAirbus NextGen prototype will be equipped with a tailored version of the MAGicALL MAGiDRIVE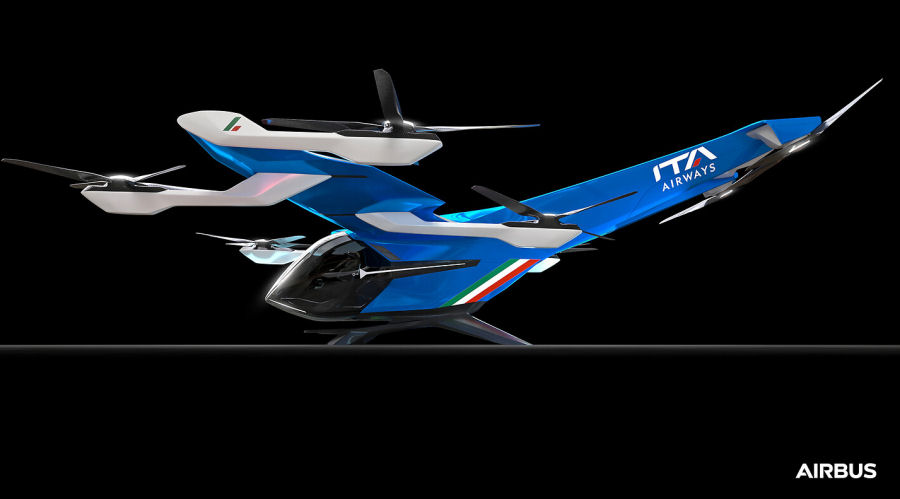 ITA Airways to Launch CityAirbus NextGen in Italy, 29-Apr-22 : #Italy Airbus and ITA Airways signed Memorandum of Understanding (MoU) for collaboration on urban air mobility (UAM) in Italy with the launch of the electric vertical take-off and landing (eVTOL) CityAirbus NextGen currently in development
List of Operators of Airbus Helicopters CityAirbus
From
Organisation with model CityAirbus
2019






Construction Numbers on database of CityAirbus or its versions


C/N
Built as
Year
History
001
D-HCIA




1 C/N.