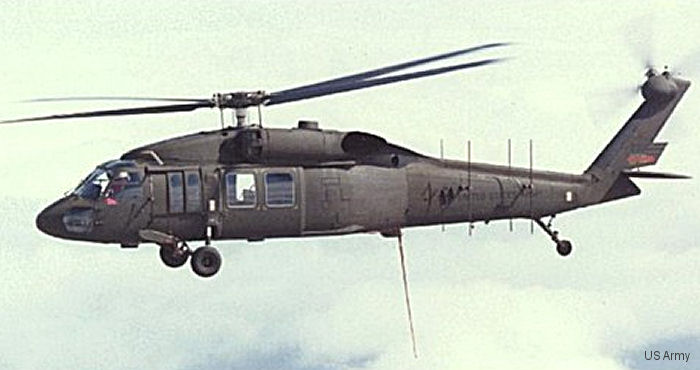 US Army UH-60A modified for electronic warfare (EW) intended to locate, classify and disrupt enemy signal traffic. Prototype YEH-60A first flew September 1981. Tracor Aerospace eventually converted 66 airframes between April 1986 and September 1989. Upgraded as EH-60C. The EH-60B was intended to carry the Stand-Off Target Acquisition System (SOTAS) radar under the cabin but was cancelled.
List of Operators of Sikorsky EH-60A QuickFix
From
Organisation with model EH-60A QuickFix
1978






Construction Numbers on database of EH-60A QuickFix





15 C/N.