Twin engine variant of
Ecureuil
. Military variants known as
AS555 Fennec 2
.
For early airframes see
Aerospatiale
. From 2014 manufactured by
Airbus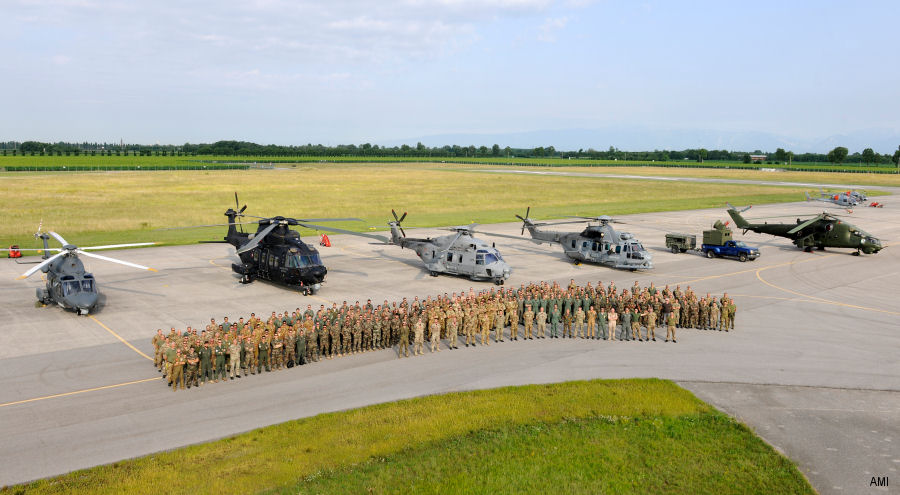 APROC 2017, 28-Jun-17 :

Italian air force held the Air Centric Personnel Recovery Operatives Course (APROC), the main training event in Europe in combat search and rescue.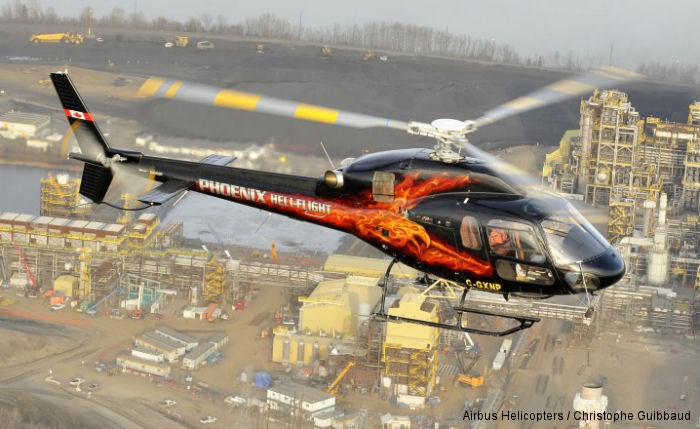 30 Million Flight Hours for Ecureuil Family, 13-Oct-16 : Ecureuil/Astar fleet reached 30 million flight hours. Representing 42 percent of Airbus Helicopters aircraft in service, here an interview with Vice President of Light Helicopters Programme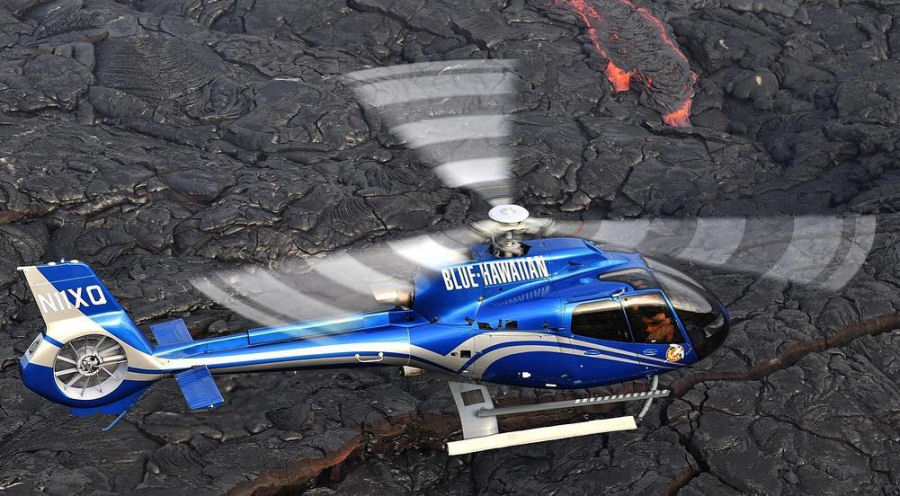 3000th AS350 / AS355 Helicopter, 11-Feb-01 : Eurocopter delivered the 3000th helicopter of the AS350/AS355/EC130 family during Heli-Expo 2001. It was an EC130B4 for Blue Hawaiian
Model
Year
History
AS355F2 Ecureuil 2
Eurocopter built airframes listed here. For earlier c/n see Aerospatiale The AS355F2 is powered by two Allison 250-C20F engines of 2,540 kg (5 ...

AS355N Ecureuil 2
built by: Eurocopter France 2 engines Turbomeca ARRIUS 1A

AS555AN Fennec 2
Early c/n are listed under Aerospatiale AS555AN

AS555SN Fennec 2
AS555UN Fennec
AS555AF Fennec
1992
Mexican Navy embarked variant

AS355NP Ecureuil 2 / TwinStar
2005
The updated AS.355 is powered by two Turbomeca Arrius 1A1 engines and is equipped with a full authority digital engine control (FADEC) system. ...

AH as355
2014
Airframes built before January 1st, 2014 listed as Eurocopter as355 On September 2015, Airbus Helicopters announced that the AS355 production i ...

List of Operators of Eurocopter AS355 Ecureuil 2
From
Organisation with model AS355 Ecureuil 2
1991
1992
1994
1996
1997
1998
1999
2000
2003
2004
2008
2010
2011
Unknown!
Help


Construction Numbers on database of AS355 Ecureuil 2 or its versions