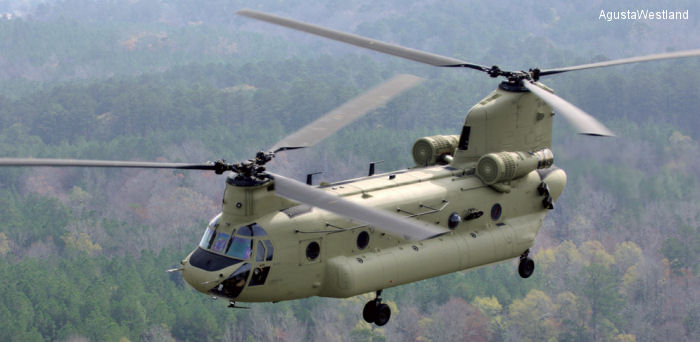 AgustaWestland and Boeing signed an industrial agreement for the joint manufacture of the ICH-47F in July 2008. Under the agreement AgustaWestland, the prime contractor for the Italian Army programme, is responsible for systems integration, final assembly and aircraft delivery to the customer. The 2009 original AgustaWestland-Boeing industrial agreement also included a licensing arrangement that enables AgustaWestland to market, sell and produce the Boeing CH-47F Chinook to the United Kingdom (which was finally
built by Boeing
), other European countries and several countries in the Mediterranean region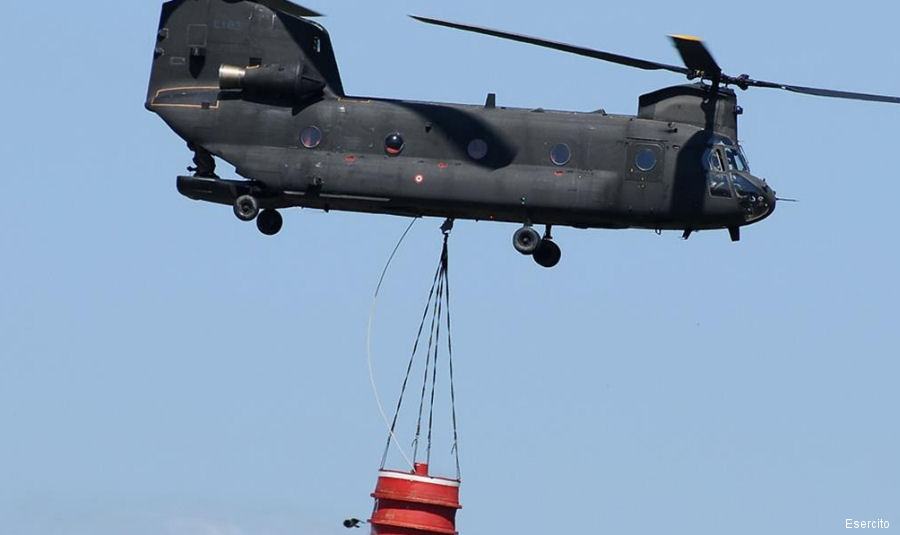 Piaggio to Support Italian Chinook, 27-Dec-19 : #T55 Piaggio Aerospace awarded 9-year contract valued €50M to provide spare parts, maintenance, repair and overhaul (MRO) for the Honeywell (Lycoming) T55-L-714A engines that equipped the Italian Army CH-47F Chinook helicopters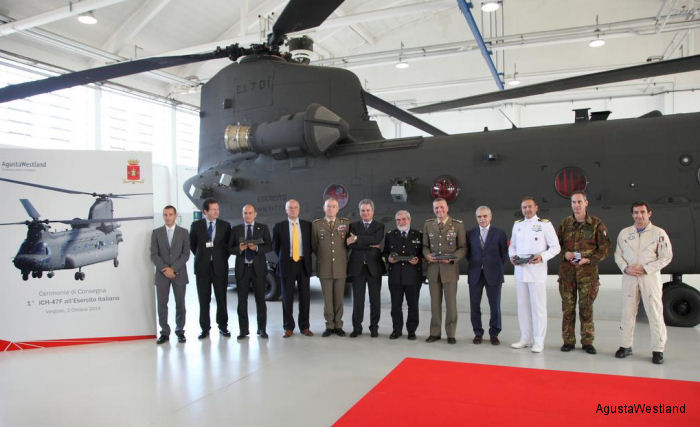 Italian Army Received First Two ICH-47F Chinook, 02-Oct-14 : AgustaWestland is pleased to announce that the Italian Army has taken delivery of its first two ICH-47F Chinook helicopters during an official ceremony held at Vergiate plant (Italy) today. The ceremony was attended by the Italian Army Chief of Staff Gen. Claudio Graziano, the Director of ARMAEREO Lt. General Domenico Esposito and representatives from the industry.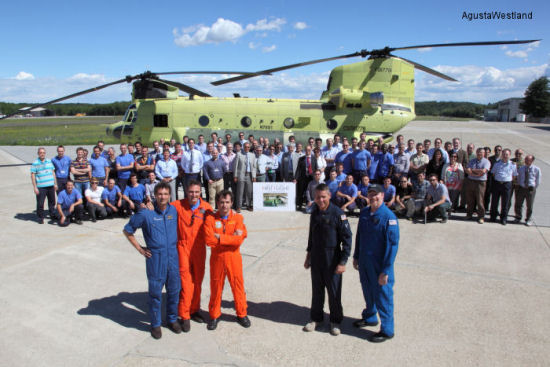 Italian Army ICH-47F Chinook maiden flight, 26-Jun-13 : AgustaWestland, a Finmeccanica company, is pleased to announce that the first ICH-47F Chinook for the Italian Army successfully accomplished its maiden flight on June 24th at Vergiate in Italy. The aircraft took to the air for 15 minutes, performing as expected carrying out basic handling tests and main systems checks.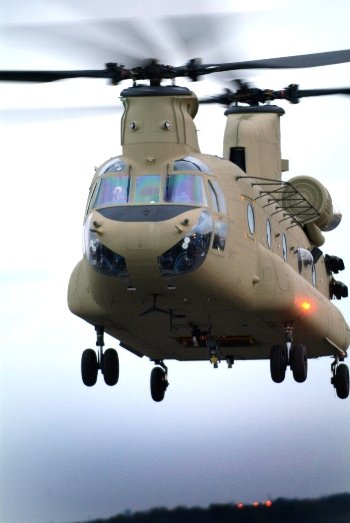 ARMAEREO Awards ICH-47F Chinook Helicopter Contract, 13-May-09 : AgustaWestland, a Finmeccanica company, is pleased to announce that it has been awarded a contract for sixteen ICH-47F Chinook helicopters plus four options for the Italian Army by the General Directorate of Air Armaments (ARMAEREO).
Boeing and AgustaWestland Announce CH-47F Agreement, 16-Jul-08 : FARNBOROUGH, UK - The Boeing Company and AgustaWestland, a Finmeccanica company, today signed an agreement for the joint manufacture of new CH-47F Chinook helicopters for the Italian Army in a ceremony held at the Farnborough Airshow.
List of Operators of AgustaWestland ICH-47F Chinook
From
Organisation with model ICH-47F Chinook
2013
2014




Construction Numbers on database of ICH-47F Chinook or its versions





16 C/N.