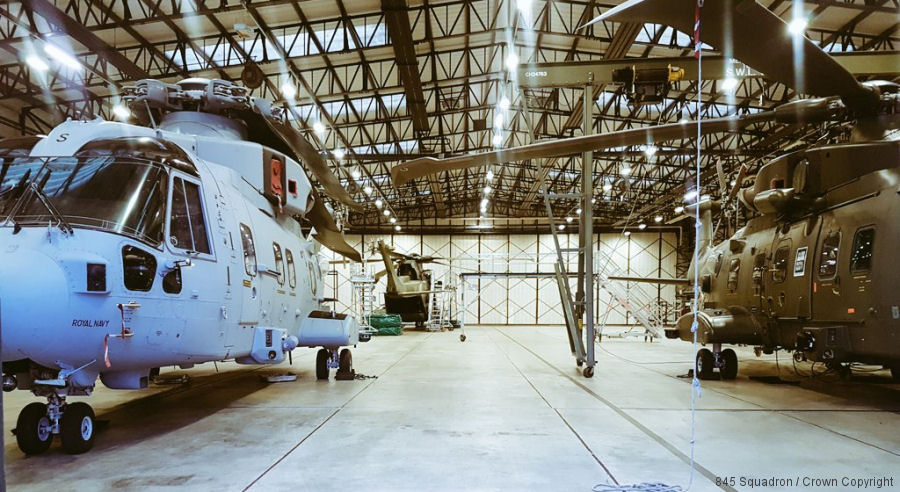 Royal Navy interim variant until
HC.4
is ready. Seven HC.3 modified with folding rotor heads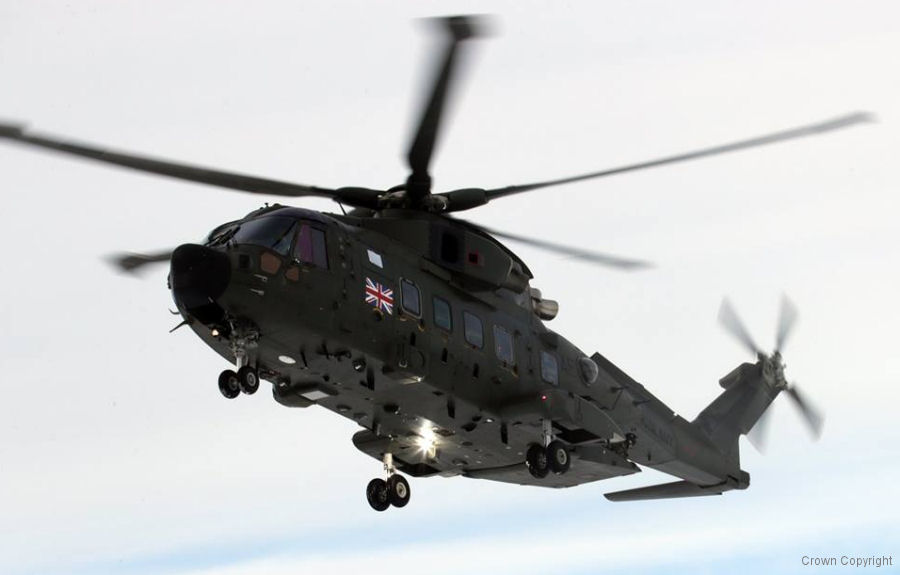 Merlin in Norway for Exercise Clockwork, 09-Mar-19 : #WinterTraining Royal Navy' 845 Naval Air Squadron Mk3A Merlin helicopters in Norway for Commando Helicopter Force annual winter training during arctic exercise Clockwork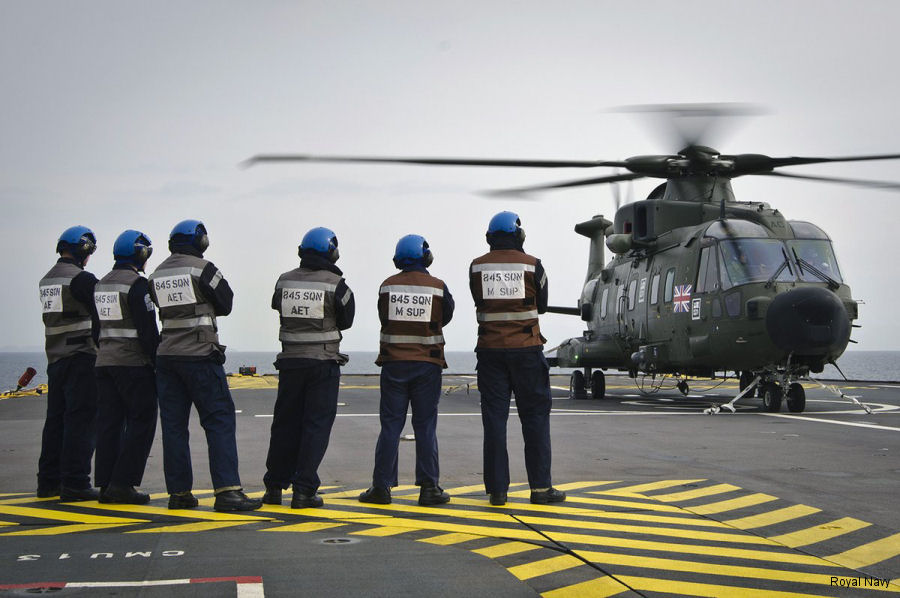 Royal Navy Merlin Deployed Aboard French Mistral, 05-Apr-17 : For the first time, two Merlins helicopters from Royal Navy 845 NAS are assigned to the French assault ship Mistral throughout her six-month deployment to the Indian and Pacific Oceans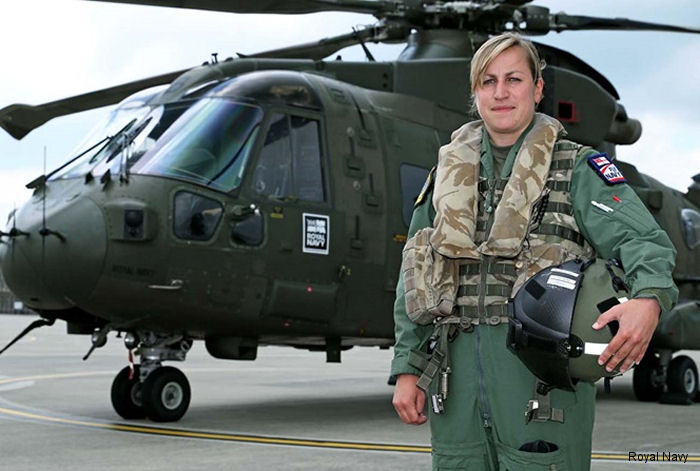 846 Squadron Female Pilot Named in Awards, 17-Jun-16 : Royal Navy 846 Naval Air Squadron Junglie Merlin pilot Lieutenant Natalie Grainger named one of the country's top 100 rising stars in the female-only We Are The City awards.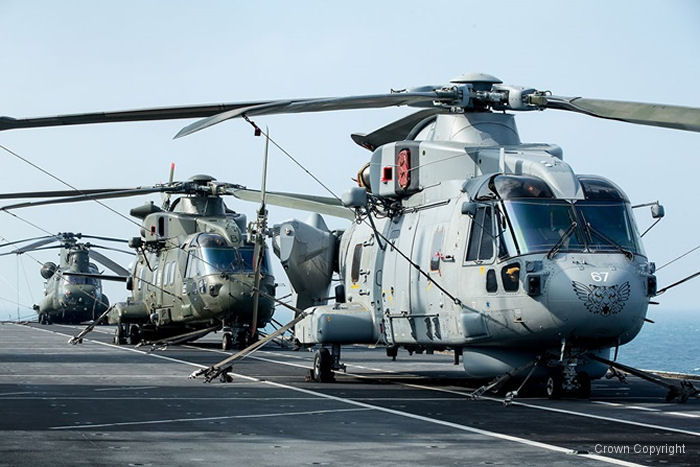 Royal Marines Merlin iMk3 Aboard HMS Ocean, 29-Mar-16 : Transferred from the RAF, the green Merlins HC.3i (interim) of 846 Naval Air Squadron joined Britain's flagship HMS Ocean for amphibious training. They replaced the recently retired Junglie Sea King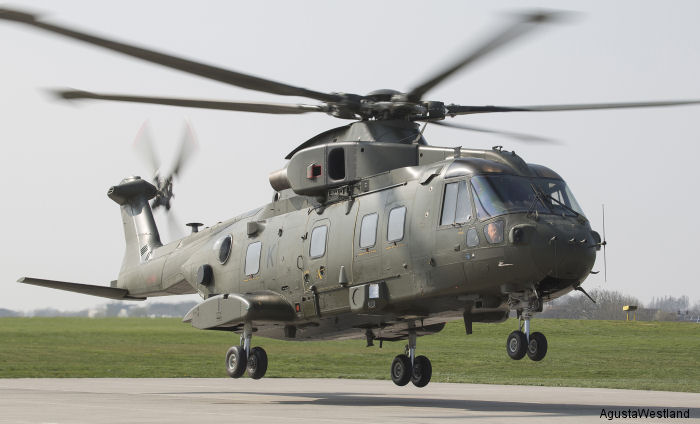 First Upgraded Merlin HC.3 to Royal Navy, 19-Oct-15 : The first of seven upgraded AW101 Merlin HC Mk3 helicopters were delivered to the Royal Navy as part of Phase 1 of the Merlin Life Sustainment Programme (MLSP).
List of Operators of AgustaWestland Merlin HC.3i
From
Organisation with model Merlin HC.3i
1998
2015