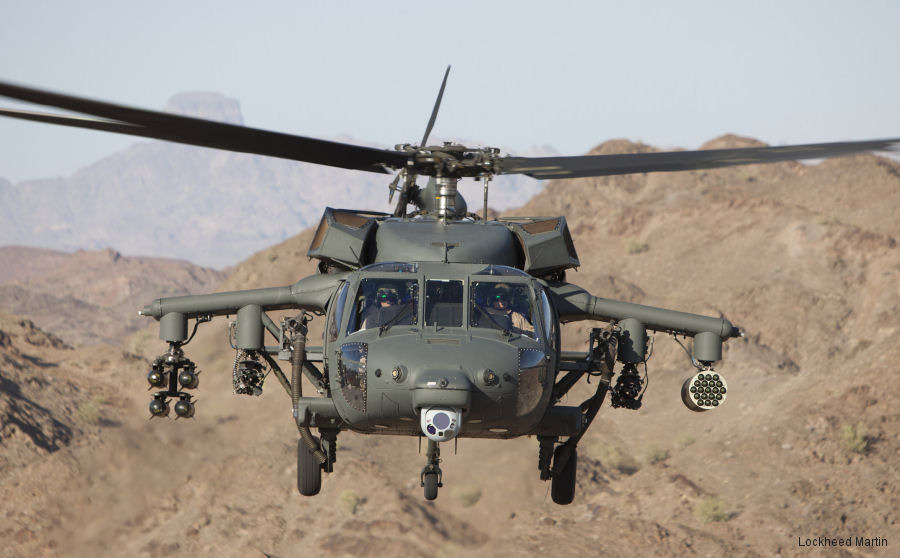 First announced in 2018 as the commercial name for the
S-70i
assembled in Poland for the international military market. The S-70M has a weapons system carried by two external wings supporting four weapons stations, which can support any combination of fixed forward 50-cal (12.7mm) gun, 7- or 19-shot Hydra 70 rocket pods, or Hellfire™ air-to-ground missiles. Additionally, the qualified configuration features pilot-controlled fixed forward or crew served flex fire 7.62-mm mini-guns mounted to both cabin windows.
In 2019, Sikorsky gets FAA type certification for a non-militarized
UH-60M
to be used in civilian missions such as external cargo and firefighting.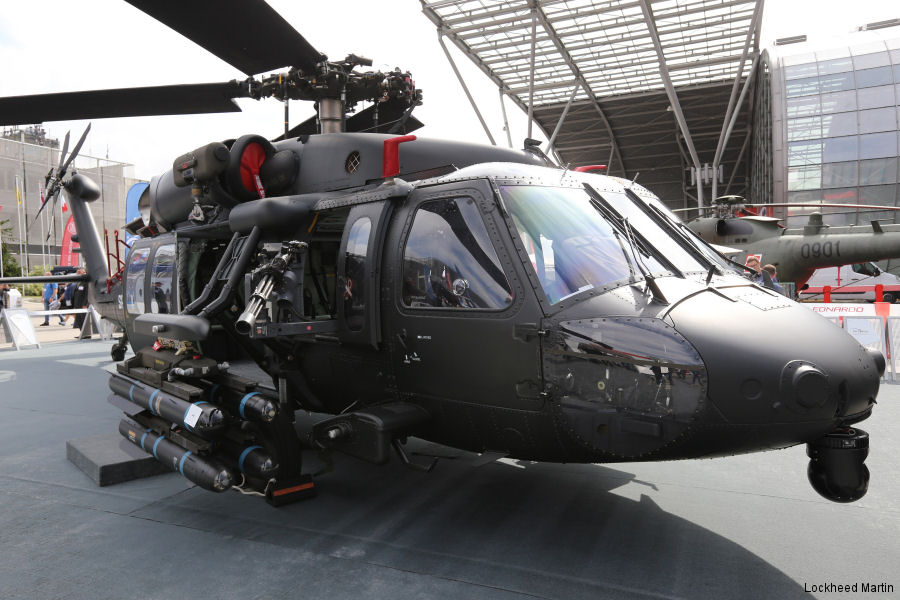 PZL Mielec' Single Station Stores Pylon for Black Hawk, 08-Sep-19 : #BlackHawk PZL Mielec developed a single-station external stores pylon for its S-70i/S-70M Black Hawk. It was on display at MSPO 2019 and expected to begin flight testing in 2020. Can be use to carry Hellfire or Spike missiles or a 80 gallon external fuel tank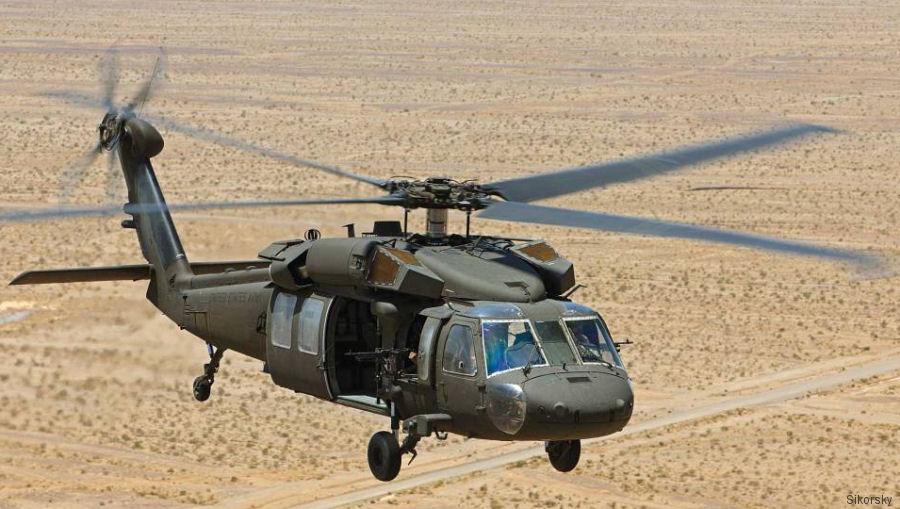 S-70M Gets FAA Certification for Civilian Use, 07-Mar-19 : Heli-Expo 2019 Sikorsky Receives US Federal Aviation Administration (FAA) Type Certification in the Restricted Category for the S-70M Black Hawk which allows special purpose operations such as external cargo, agriculture operations, forest and wildlife conservation and firefighting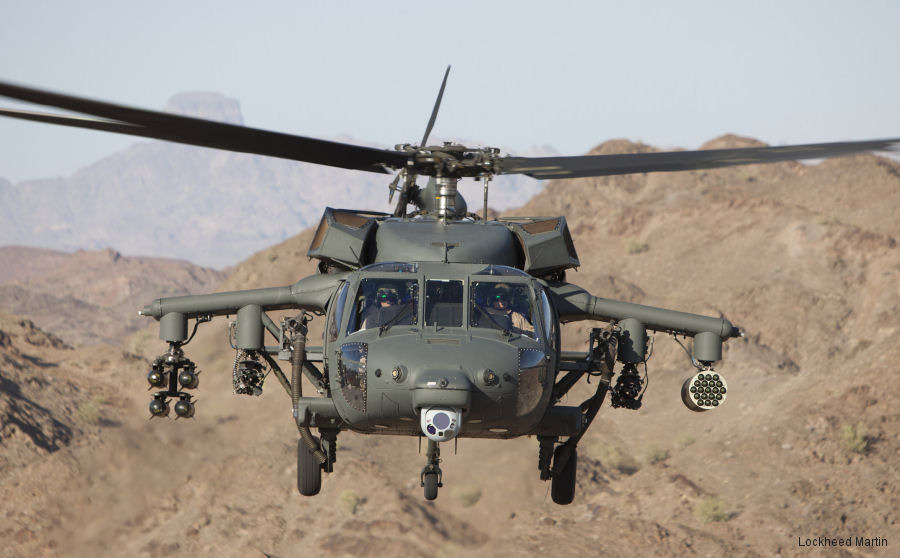 Weapons System Ready for S-70M Black Hawk, 05-Feb-18 : Sikorsky completed qualification of the weapons system for the S-70M (the armed S-70i) Black Hawk. New integrated system simplifies targeting of guns, rockets and missiles for medium attack roles
List of Operators of Sikorsky S-70M Black Hawk
From
Organisation with model S-70M Black Hawk