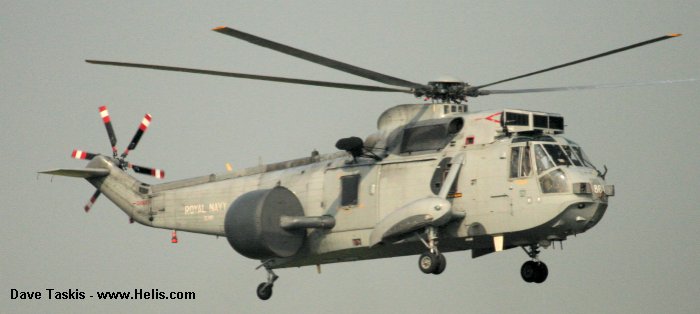 The original ARI5930/3 Searchwater radar and its display systems of the AEW.2 and
AEW.2A
were showing their age and technical deficiencies led to operating compromises. Project Cerberus was launched to address these shortcomings and in Mar 2002, the first Sea King ASaC.7 (originally to be the AEW.7) was issued. It carried an improved Searchwater 2000 radar (trialled by
XZ570
) with accompanying mission systems.

The Sea King ASaC.7 is due to be retired from UK service (with
849 NAS
) at the end of Sep 2018. This will leave the UK Armed Forces with another capability gap, as the replacement system - the dismountable
Crowsnest
to be fitted to
Merlin
airframes in their Squadron workshops - is not yet ready for service. The final flight of the ASaC.7 was on 26 Sep 2018 when the last three operational airframes from 849 NAS left RNAS Culdrose via Boscombe Down and Yeovil for VA
Fleetlands
and storage awaiting disposal.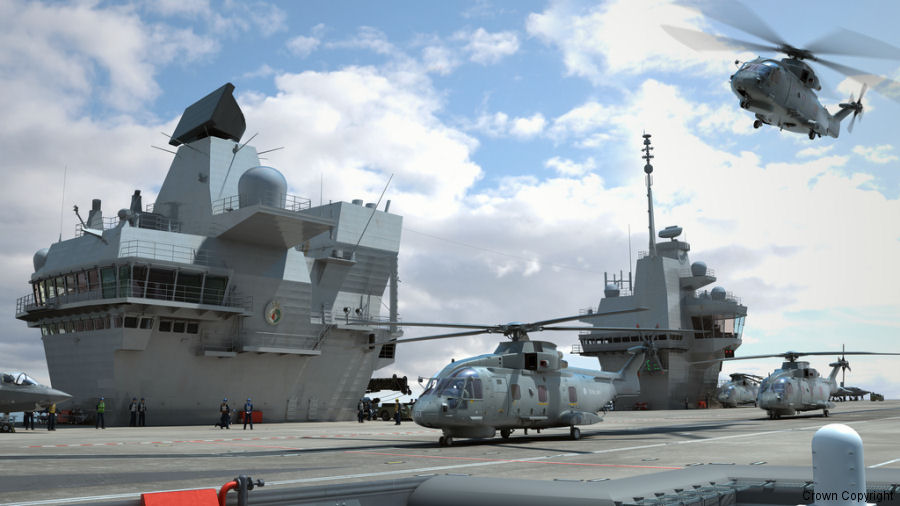 Royal Navy Announced Crowsnest Contract, 16-Jan-17 : #Crowsnest UK Minister for Defence announced £269M deal for new helicopter-borne Airborne Early Warning (AEW) and control surveillance system for the new Queen Elizabeth Class aircraft carriers. Crowsnest will be provided by Lockheed Martin and Thales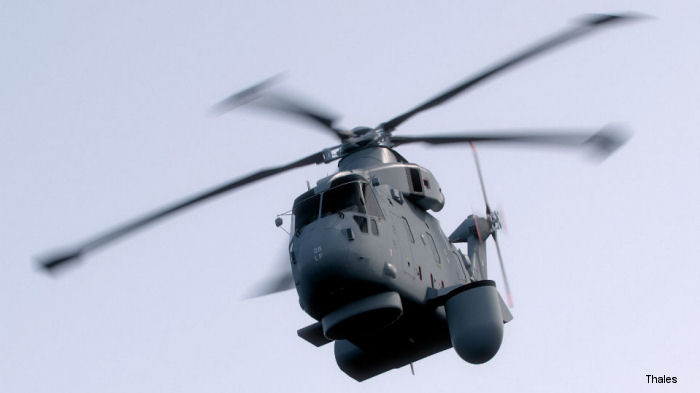 Thales Radar for the Royal Navy Merlin AEW Variant, 22-May-15 : Lockheed Martin UK, as the prime contractor for Crowsnest, have selected Thales as the chosen bidder to provide the radar and mission system for the Merlin Airborne Early Warning (AEW) variant

Royal Navy Sea Kings 5 years in Afghan skies, 04-Jun-14 :

UK Forces have been deployed in Afghanistan since 2002 under Operation Herrick pushing back the Taliban and preventing them from using the country as a base for terrorism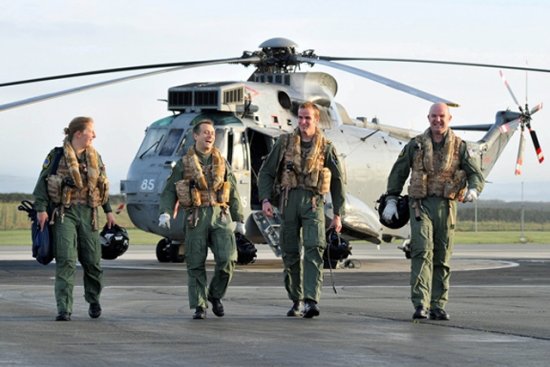 ASaC.7 return from Libya, 27-Sep-11 : Navy fliers who paved the way for Apache helicopter strikes against Colonel Gaddafi's forces are safely home.
List of Operators of AgustaWestland Sea King ASaC.7
From
Organisation with model Sea King ASaC.7
2002