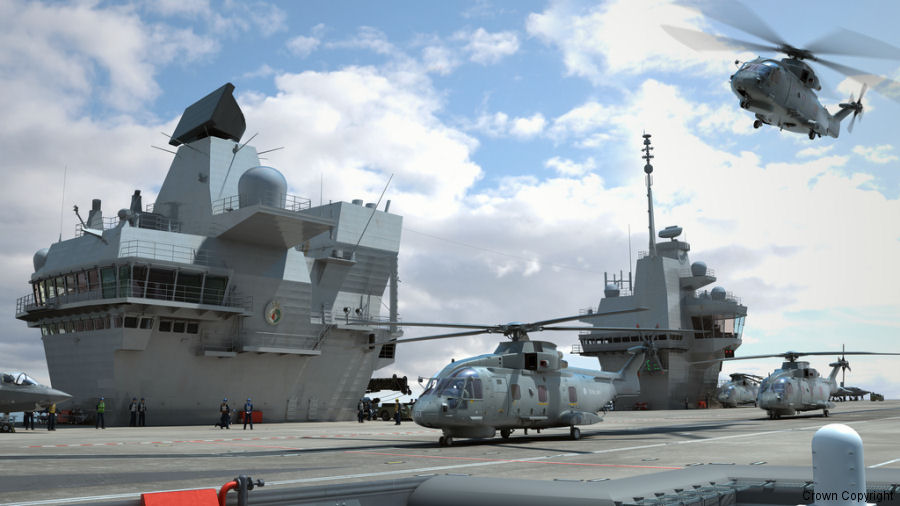 Royal Navy Announced Crowsnest Contract, 16-Jan-17 : #Crowsnest UK Minister for Defence announced £269M deal for new helicopter-borne Airborne Early Warning (AEW) and control surveillance system for the new Queen Elizabeth Class aircraft carriers. Crowsnest will be provided by Lockheed Martin and Thales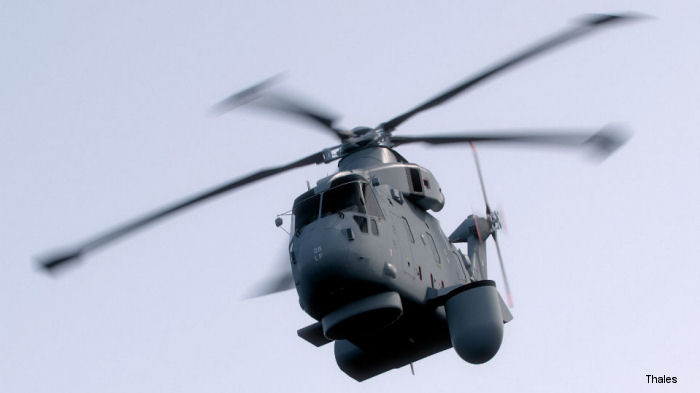 Thales Radar for the Royal Navy Merlin AEW Variant, 22-May-15 : Lockheed Martin UK, as the prime contractor for Crowsnest, have selected Thales as the chosen bidder to provide the radar and mission system for the Merlin Airborne Early Warning (AEW) variant

Royal Navy Sea Kings 5 years in Afghan skies, 04-Jun-14 :

UK Forces have been deployed in Afghanistan since 2002 under Operation Herrick pushing back the Taliban and preventing them from using the country as a base for terrorism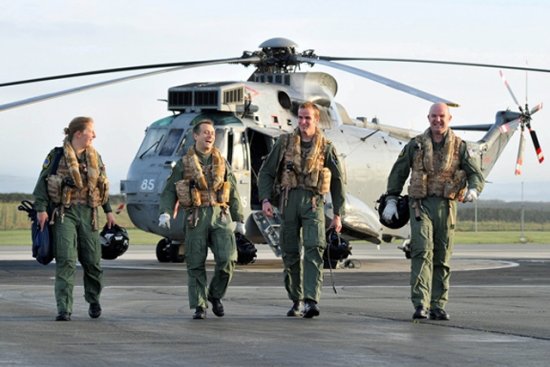 ASaC.7 return from Libya, 27-Sep-11 : Navy fliers who paved the way for Apache helicopter strikes against Colonel Gaddafi's forces are safely home.
Model
Year
History
Sea King ASaC.7
2002
The original ARI5930/3 Searchwater radar and its display systems of the AEW.2 and AEW.2A were showing their age and technical deficiencies led to ...
The Sea King ASaC.7 is due to be retired from UK service (with 849 NAS) at the end of Sep 2018. This will leave the UK Armed Forces with another ...

Sea King HC.6
2006
As the Merlin HM.1 became more widespread amongst the UK anti-submarine community, the Sea King HAS.6 it was replacing were displaced from front ...

Sea King HC.4+
2007
By 2007 it was looking like the CHF Sea King HC.4 would be called on to operate in Afghanistan in support of Operation Herrick. Changes were need ...

List of Operators of AgustaWestland Sea King
From
Organisation with model Sea King
2002






C/N
Built as
Year
History
wa 887
has.5
1980
ZA126 : has.5 RN, f/f 26aug80, d/d 02oct80
820Sq/012-N, Squadron visit to Yeovilton, 17 Jan 1985
has.6 1994 HAS.6 type 810Sqn./CU-09
24+25jul99 810Sqn./CU-504 Fairford air show
849Sq /91 by Jul 2009; to Fleetlands /91 by Oct 2009
asac.7 02jul11 pictured (top) as 849NAS/91 at RAF Waddington. +
still in active service on 849Sq at RNAS Culdrose
pictured (bot) with 849NAS embarked HMS Ocean at Green+
final public display by the type in UK military servic+
19sep18 RNAS Culdrose penultimate flight around Cornwal+





1 C/N.