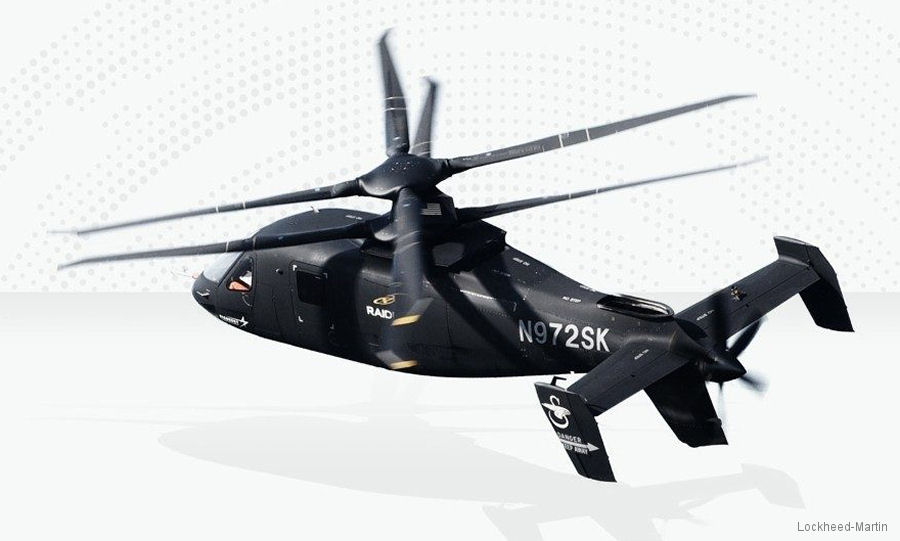 Two rigid coaxial rotor prototypes designed to demonstrate a game-changing combination of maneuverability, hover ability, range, speed, endurance and survivability.
Developed as Sikorsky entry for the
US Army Armed Aerial Scou
t (AAS) program, after the cancelation of the
ARH-70 Arapaho
. Main contender was the American Eurocopter/Lockheed-Martin
AAS-72X
but the Army cancelled the program in late 2013.
Powered by one General Electric T700 engine, the same engine of the UH-60M Blackhawk, the first prototype completes maiden flight on May 22, 2015.
Sikorsky is exploring civil applications for the S-97, such as transporting personnel between offshore oil platforms
On August 2, 2017 one of the aircraft suffered a hard landing during a hovering test flight at the Sikorsky Development Flight Center at Palm Beach County, FL
Model
Year
History
SB>1 Defiant
2018
Sikorsky teamed Boeing for the US Army Joint Multi-Role (JMR) / Future Vertical Lift (FVL) programme. Main contender will be Bell V-280 Valo ...

Raider X
2022
Sikorsky proposal for US Army Future Attack Reconnaissance Aircraft FARA program based on the S-97 Raider



List of Operators of Sikorsky S-97 Raider
From
Organisation with model S-97 Raider






Construction Numbers on database of S-97 Raider or its versions





3 C/N.