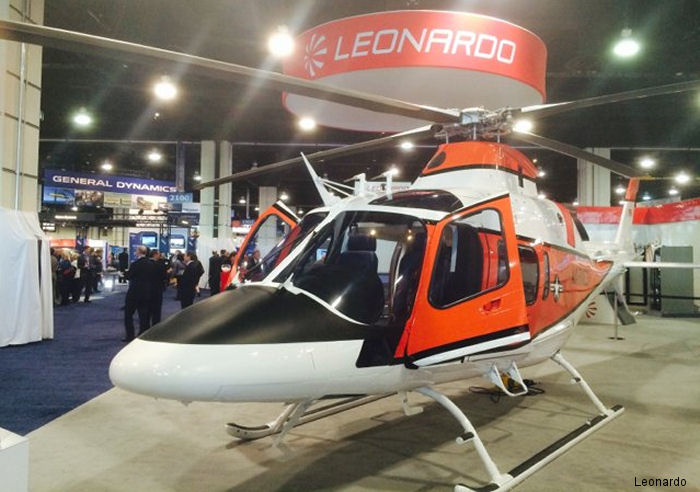 Based on the
AW119Kx
, the TH-119 is Leonardo' entry for the
US Navy Advanced Helicopter Trainer
competition. Is a single engine IFR light helicopter first unveiled at the Navy League Sea-Air Space Exhibition in Washington DC on May 2016. Fitted with
Genesys Aerosystems
avionics and a Pratt & Whitney
PT6-B
engine.
Is the company proposal for the US Navy new trainer helicopter to replace the
TH-57 Sea Ranger
and to be produced (if wins) by
AgustaWestland Philadelphia
.
Two prototypes converted from AW119Kx unveiled in 2016 and 2017. First IFR equipped TH-119, a converted AW119Ke, performed maiden flight on December 20, 2018. IFR certification expected early 2019.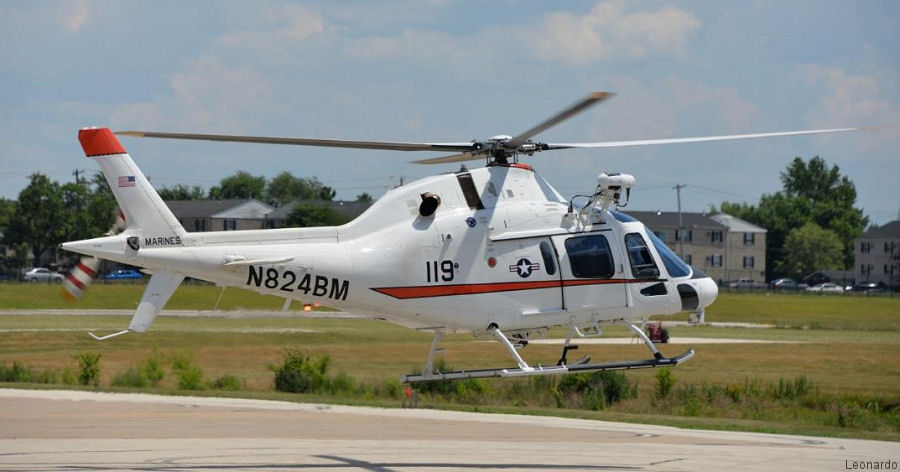 US Navy Orders 2nd Batch of TH-73A, 16-Nov-20 : #TH73 AgustaWestland Philadelphia awarded $171M for 36 more AW119Kx / TH-73A to be delivered by December 2022. These adds to the first 32 ordered last January. All part of a 130-aircraft program to replace the Bell TH-57 for US Navy, Marine Corps and Coast Guard training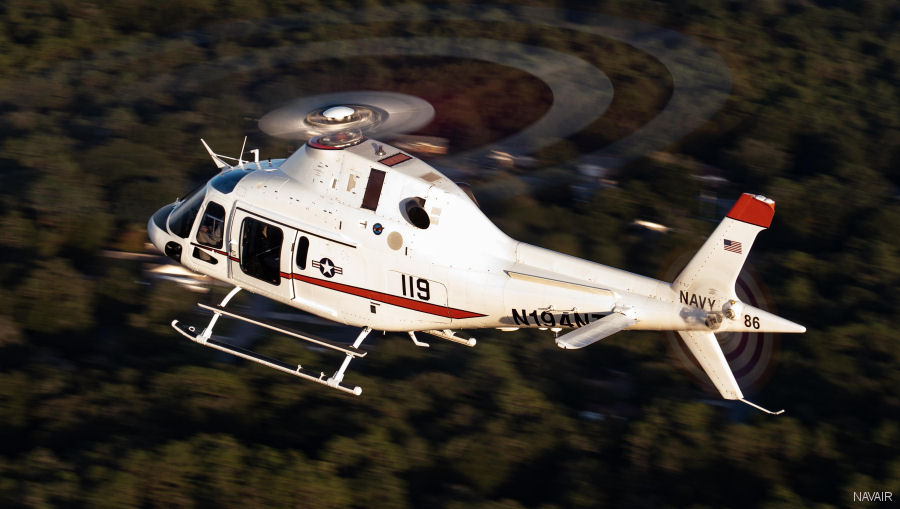 Maintenance Contract for Navy TH-73A, 28-Oct-20 : #maintenance The US Navy awarded first $70M of a total $465M to Vertex Aerospace for logistics, maintenance support contract for the new Advanced Helicopter Training System (AHTS) Leonardo TH-73A helicopters that will replace the 1970s TH-57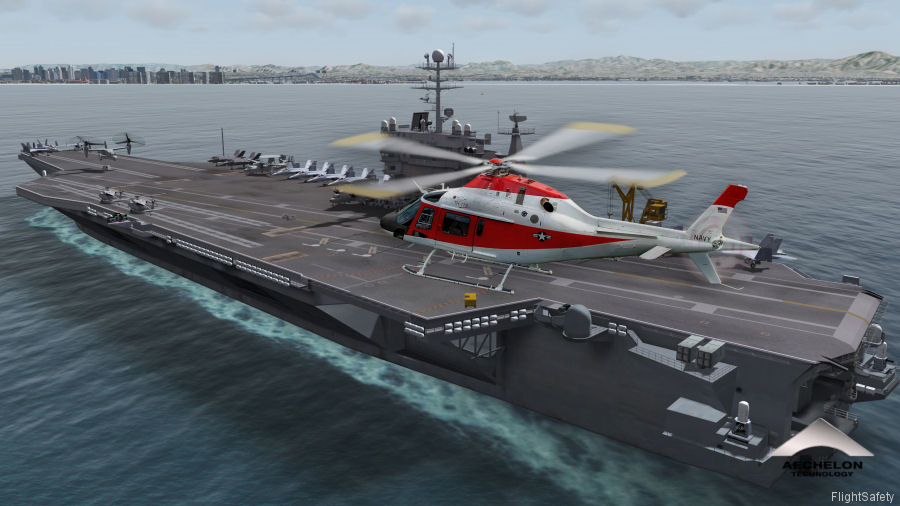 FlightSafety to Provide Training for TH-73A, 08-Sep-20 : #simulator FlightSafety International selected by US Navy for delivery of simulators and training services from 2021 and continue through 2028 for the new Leonardo TH-73A helicopters at Training Air Wing TAW-5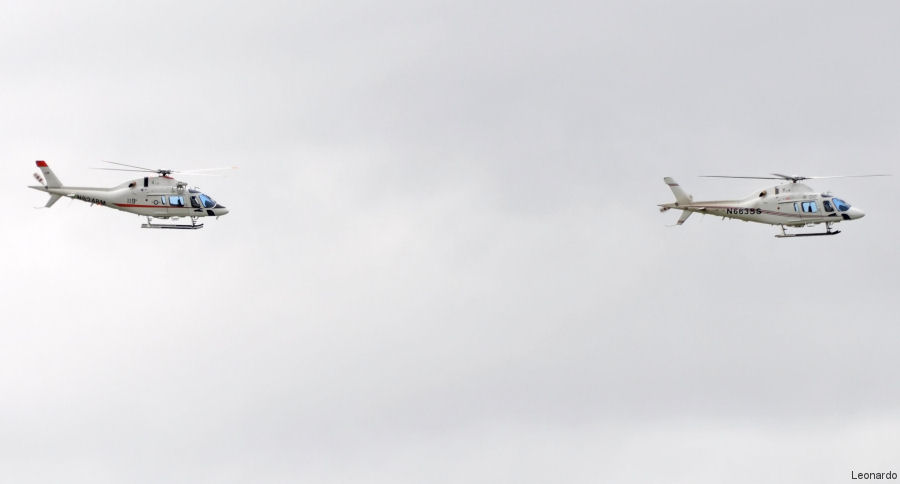 FlightSafety Wins TH-73 Simulators Contract, 27-Aug-20 : #AHTS US Navy awarded FlightSafety $363M for 18 simulators and other support services for the Advanced Helicopter Training System (AHTS) Leonardo TH-73A between 2021 and 2026. The TH-73A is based on the AW119Kx and will replace the Bell TH-57 Sea Ranger trainers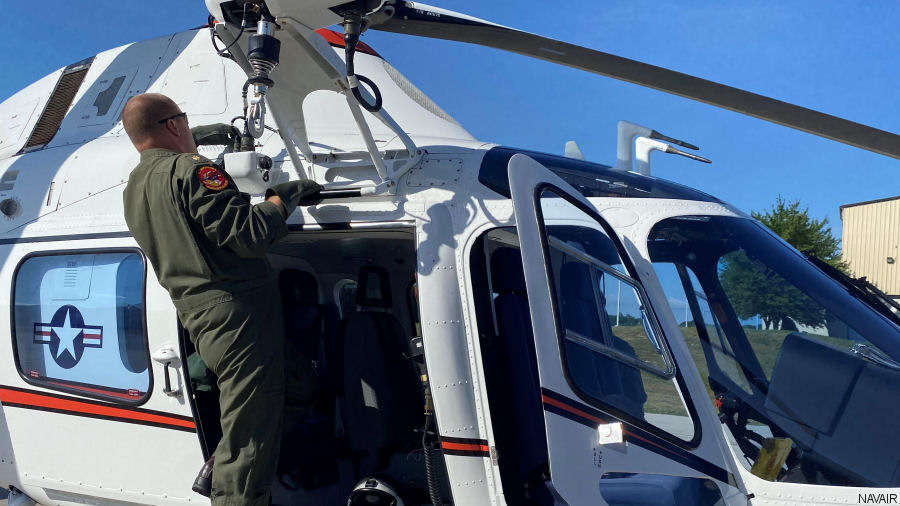 US Navy Instructors Begin Training in TH-73A, 04-Jul-20 : #instructors US Navy's instructor pilots from Training Air Wing TAW-5 taking course at Leonardo Philadelphia on their future trainer helicopters the TH-73A (AW119Kx Koala)
List of Operators of AgustaWestland TH-119 / TH-73A
From
Organisation with model TH-119 / TH-73A
2016
2020




| | | | |
| --- | --- | --- | --- |
| | C/N | Year | History |
| | 14725 | 2008 | N629JS,ZS-RRN,N824BM |
| | 14786 | 2012 | N490SM,N194NT |
| | 14792 | 2012 | I-AWCV,N499SM |
3 C/N.