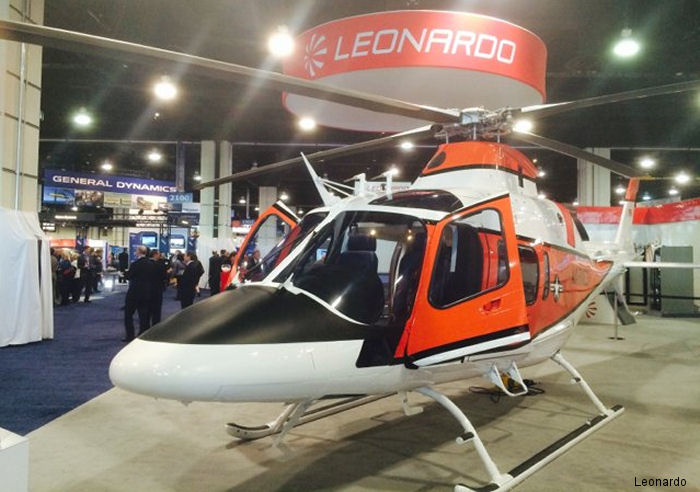 Based on the
AW119Kx
, the TH-119 is Leonardo' entry for the
US Navy Advanced Helicopter Trainer
competition. Is a single engine IFR light helicopter first unveiled at the Navy League Sea-Air Space Exhibition in Washington DC on May 2016. Fitted with
Genesys Aerosystems
avionics and a Pratt & Whitney
PT6-B
engine.
Is the company proposal for the US Navy new trainer helicopter to replace the
TH-57 Sea Ranger
and to be produced (if wins) by
AgustaWestland Philadelphia
.
Two prototypes converted from AW119Kx unveiled in 2016 and 2017. First IFR equipped TH-119, a converted AW119Ke, performed maiden flight on December 20, 2018. IFR certification expected early 2019.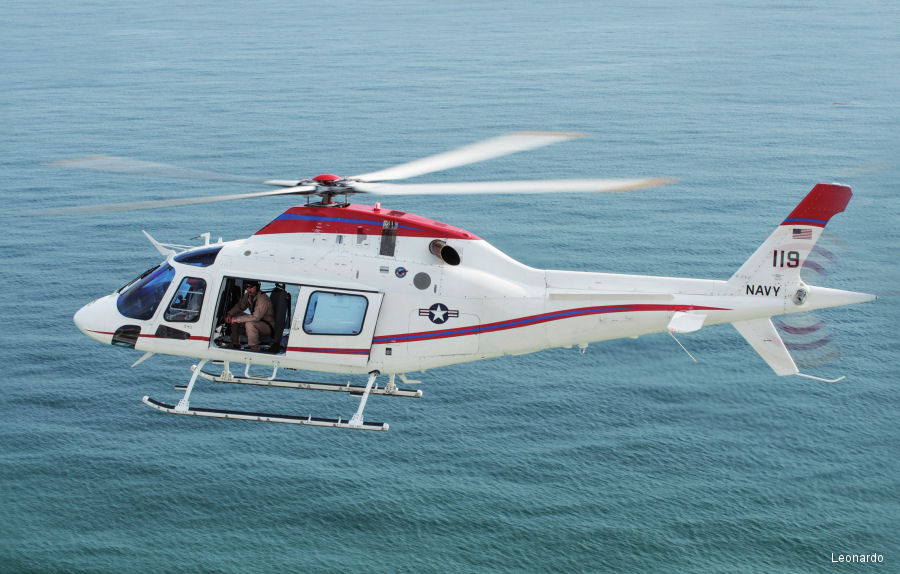 Leonardo Submits TH-119 for US Navy TH-XX Program, 03-Apr-19 : #THXX Leonardo has officially submitted its TH-119 to the US Navy TH-XX Advanced Helicopter Training System. Based on the AW119Kx and made in Philadelphia aims to replace the TH-57 Sea Ranger trainers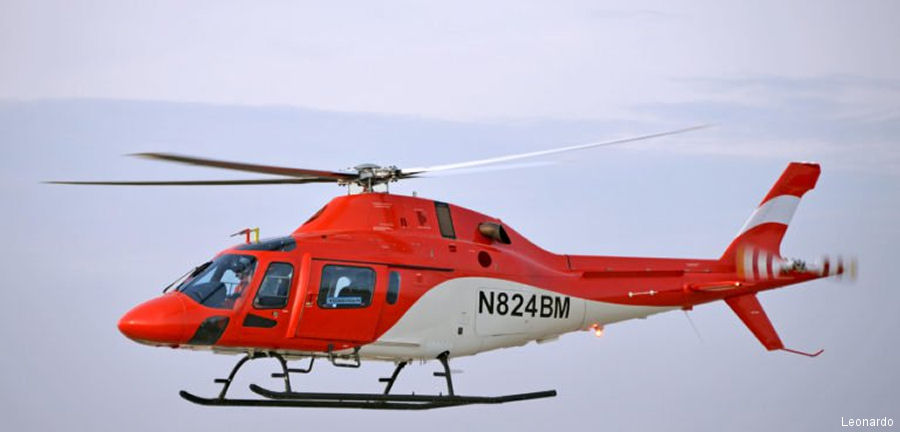 Leonardo TH-119 IFR First Flight, 22-Dec-18 : #TH119 Leonardo's offer for the US Navy Advanced Helicopter Trainer program, the TH-119, performed first flight equipped with IFR at Philadelphia plant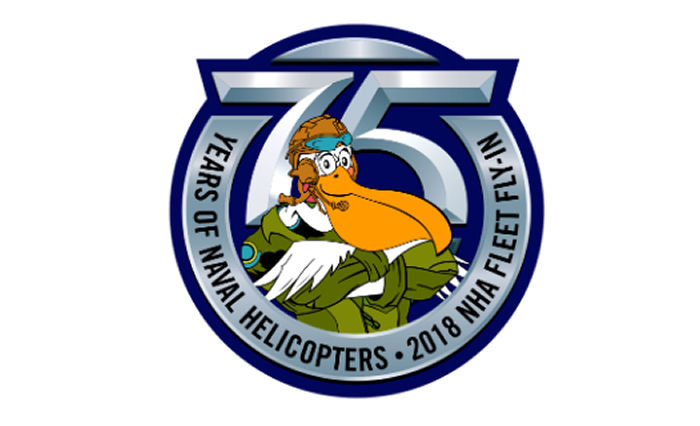 2018 Navy Fleet Fly-In, 23-Oct-18 : #NavyFlyIn The Naval Helicopter Association (NHA) hosting the 29th Gulf Coast Fleet Fly-In at Naval Air Station Whiting Field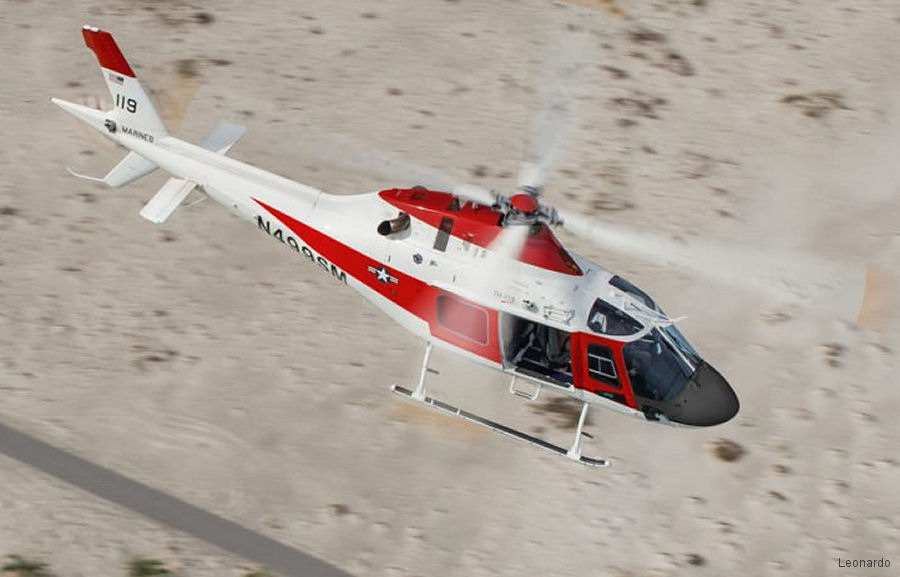 TH-119 With New Genesys Aerosystems Avionics, 19-Sep-18 : #TH119 AgustaWestland Philadelphia completed another step towards certification of the TH-119 with the first 'power on' of the new Genesys Aerosystems avionics. The AW119Ke is Leonardo proposal for new US Navy trainer
List of Operators of AgustaWestland TH-119
From
Organisation with model TH-119
2016






C/N
Year
History
14725
2008
N629JS : aw119ke AgustaWestland, PA May/Dec 2008
ZS-RRN : AMS 2009-2017
N824BM : AgustaWestland, PA from Aug17; conv TH-119 f/f 20dec18

14786
2012
N490SM : aw119kx AgustaWestland, PA Jan12
N194NT : AgustaWestland, PA Jul12-Oct15
26oct17 TH-119 type demonstrator pictured at NAS Whitin+


N194NT

: Bank of Utah Trustee at Salt Lake City, UT from Oct15

14792
2012
N499SM : aw119kx AgustaWestland, PA; US Navy Advanced Helicopter Trainin+
31oct14 pictured (pic3) at Naval Helicopter Association+
May16 picture (pic4) as TH-119 at the Navy League Sea-+
24mar17 in Nepal with Simone Moro to validate 24,000 f+
I-AWCV : AgustaWestland, Italy from May17

3 C/N.