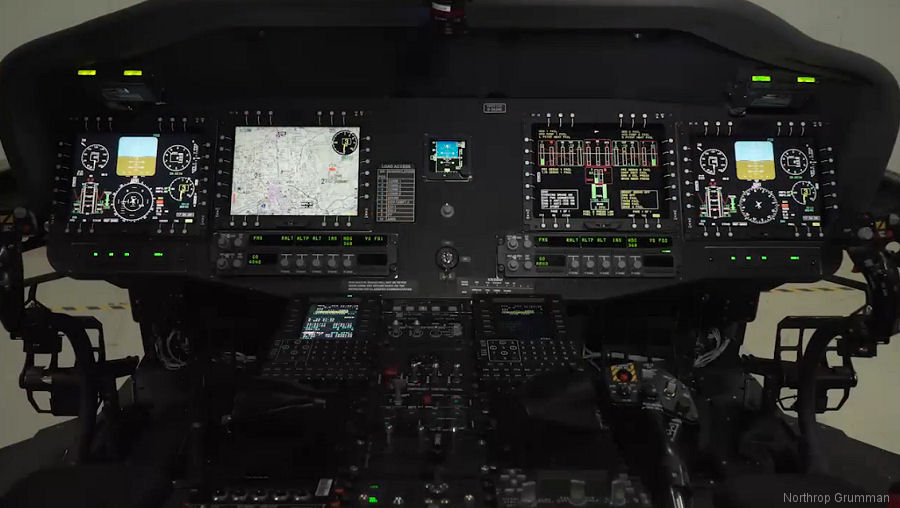 The UH-60V is an Army upgrade of the
UH-60L
with
Northrop Grumman
/
Curtiss-Wright
glass cockpit comparable to the
UH-60M
First announced in 2014, is a collaborative effort between the U.S. Army's Aviation and Missile Research and Development Center (
AMRDEC
), Research, Develop and Engineering Command (RDECOM), Northrop Grumman, and Redstone Defense Systems.
Achieved first flight on January 19, 2017 at Meridianville, AL.
- Flight testing ends 1st quarter FY18
- Limited user test 1st quarter FY18
- Milestone C 4th quarter FY18
- Full-rate production decision FY19
- Follow-on operational test and evaluation 2nd quarter FY20
On October 2020, the first of up to 760 UH-60L Black Hawk production helicopter was roll-out by
CCAD
On July 2021, PA Army National Guard Aviation Training Site (
EAATS
) became the first unit equipped with the new type receiving 6 UH-60V. The first tactical unit to be equipped with the UH-60V will be the
1-106th Aviation Regiment
scheduled to be completed by the end of 2022.
The UH-60V is scheduled to undergo initial operational testing and evaluation during Summer of 2022 in order to validate the program accomplishments and standards and to move from low rate initial production to full-rate.
List of Operators of Sikorsky UH-60V Black Hawk
From
Organisation with model UH-60V Black Hawk
1978
2014







2 C/N.