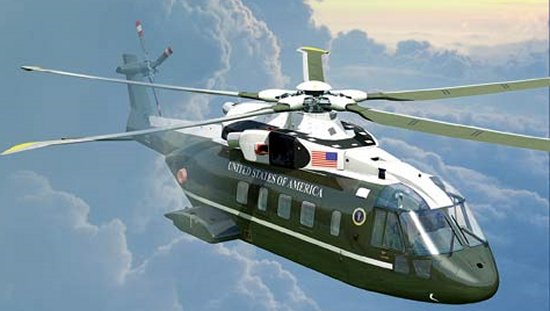 Manufacturer designation
AW101-519
On January 28, 2005 an EH.101 US built variant known as the
US101
was selected in the VXX program, to provide the US Marine Corps with a new Presidential Helicopter Replacement. More than 200 suppliers in 41 states support Team US101, led by
Lockheed Martin
with teammates
AgustaWestland
and
Bell Helicopter Textron
. Suppliers include some of America s leading aerospace companies, such as General Electric, ITT, Northrop Grumman, Kaman Aerospace and Palomar Products. The first
VH-71A Kestrel
ready to transport the President was expected to be available in 2009, with the entire fleet of 23 US101 delivered to the Marines
HMX-1
squadron by late 2014.
On May 15th 2009 NAVAIR instructed Lockheed Martin Systems Integration to stop work on the VH-71.

On June 1st 2009 the US Navy announced the termination of the VH-71 System Development and Demonstration (SDD) program contract for the convenience of the US government. But members of both houses of the US Congress, as well as the Italian government, are raising objections to the cancellation.

In June 2011, nine VH-71s were purchased for $164 million by Canada for use as spare parts for its fleet of AgustaWestland
CH-149 Cormorant
search and rescue helicopters.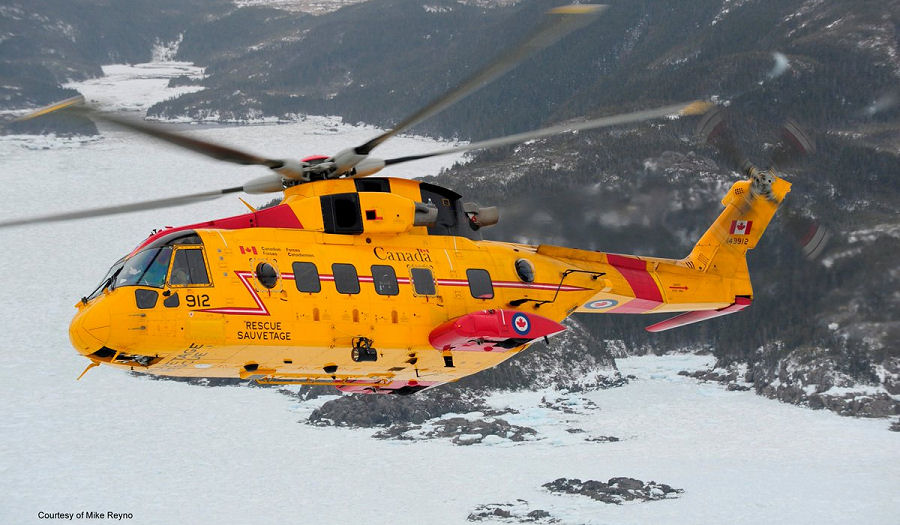 Team Cormorant for CH-149 Mid-Life Upgrade, 27-Jun-17 : Lonardo and IMP announce addition of CAE, GE and Rockwell Collins as industrial partners of Team Cormorant to support the modernization of the Royal Canadian Air Force's EH101/CH-149 Cormorant fleet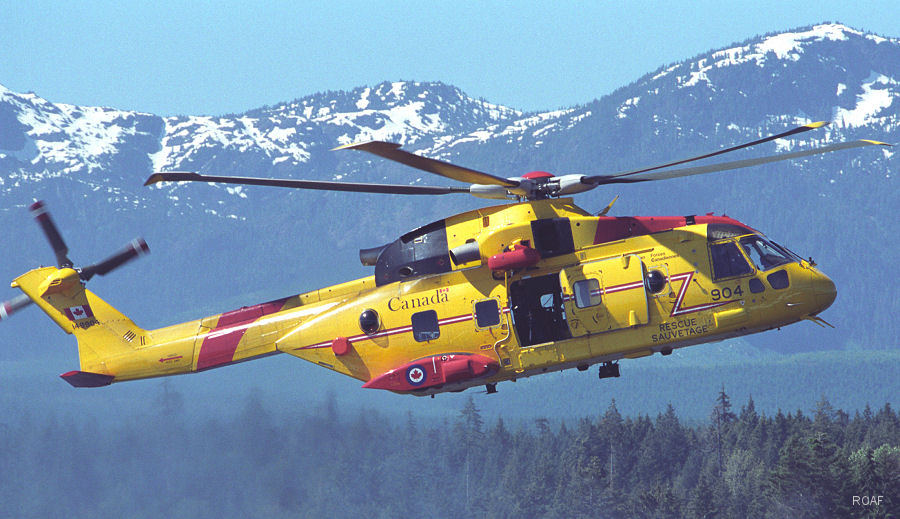 Cormorant Fleet to be Expanded with VH-71, 29-May-17 : Leonardo and IMP to support RCAF CH-149 Cormorant Mid-Life Upgrade (CMLU) including the expansion of the fleet through the conversion of AW101-519 helicopters (ex U.S. Marine One VH-71)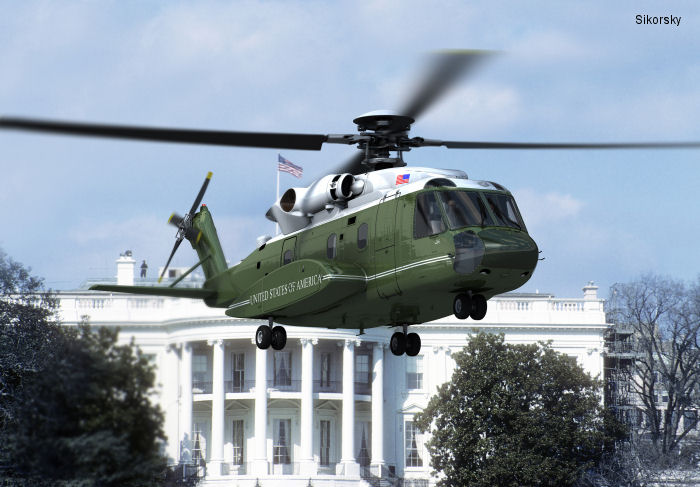 Sikorsky S-92 wins Marine One contract, 07-May-14 : Stratford, Connecticut - The U.S. Navy today announced that Sikorsky Aircraft, a subsidiary of United Technologies Corp., has been selected to build the next fleet of Marine One helicopters for the Office of the President.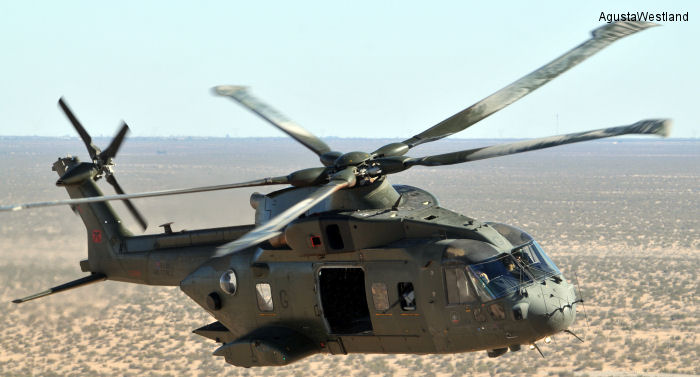 Northrop-Grumman & AgustaWestland AW101, 18-Sep-12 : Northrop Grumman Corporation and AgustaWestland, a Finmeccanica company announced today that they have signed a comprehensive teaming agreement to respond to anticipated requests for both the new Air Force Combat Rescue Helicopter and the Navy's recently announced program to develop a new "Marine One" Presidential Helicopter.




US Presidential VXX program acquisition delayed further, 27-Feb-12 : ( Government Accountability Office ) - The formal start of the VXX presidential helicopter program has been delayed, as finding an acceptable solution has proved elusive. Last year, we reported that the VXX effort was in the earliest stages of development--still developing a business case to launch product development. At that time, an AOA—required for a Milestone A decision initiating the program—was nearing completion and a Milestone A decision was expected to occur sometime in fiscal year 2011. In March 2011 the Navy sent DOD its VXX AOA study, which Navy officials stated was done in compliance with DOD-provided guidance. DOD did not, however, approve the study as it did not find that the study provided a cost effective solution. Rather, OSD and the Navy subsequently decided to update the analysis of alternatives using an acquisition strategy that might result in a more timely and affordable program using additional guidance provided by OSD in December 2011. That guidance reflects insights on requirements gained in the last year and expectations of using a streamlined acquisition approach proposed by the Navy. This has delayed the VXX program's entry into development. Navy officials expect that this new AOA will identify a solution that sets a foundation for achieving a solid initial business case with a rational balance between requirements, costs, and schedule—an acquisition best practice and something that was missing from the terminated VH-71 program.


01-Jun-09 - VH-71 Terminated
15-May-09 - VH-71 Stop Work Order Issued
10-Jan-08 - VH-71 Begins U.S. Flight Testing
05-Jul-07 - VH-71 Presidential Helicopter Test Aircraft completes maiden flight
17-Nov-05 - First presidential test helo arrives at Pax River
13-Jul-05 - Presidential helo is now VH-71A
28-Jan-05 - US101 Selected BY US Navy for Presidential Helicopter Replacement Program



List of Operators of AgustaWestland VH-71 Kestrel
From
Organisation with model VH-71 Kestrel
2000






Construction Numbers on database of VH-71 Kestrel


| | | | |
| --- | --- | --- | --- |
| | C/N | Year | History |
| | PP-1 | 2008 | G-17-101 : Agusta-Westland EH-101 Mk.519, c/n PP-1, ff 22Sep08; dp+ |
| | PP-2 | 2008 | G-17-102 : Agusta-Westland EH-101 Mk.519, c/n PP-2, ff?; status un+ |
| | PP-3 | 2008 | G-17-103 : Agusta-Westland EH-101 Mk.519, c/n PP-3, ff 29Nov08; de+ |
| | PP-4 | 2009 | G-17-104 : Agusta-Westland EH-101 Mk.519, c/n PP-4, ff 13Jan09; de+ |
| | PP-5 | 2009 | G-17-105 : Agusta-Westland EH-101 Mk.519, c/n PP-5, ff 28Apr09; de+ |
| | TV-2 | 2007 | G-17-002 : Agusta-Westland EH-101 Mk.519, c/n TV-2, ff 03Jul07; de+ |
| | TV-3 | 2008 | G-17-003 : Agusta-Westland EH-101 Mk.519, c/n TV-3, ff 27Feb08; de+ |
| | TV-4 | 2008 | G-17-004 : Agusta-Westland EH-101 Mk.519, c/n TV-4, ff 19Mar08; re+ |
| | TV-5 | 2007 | G-17-005 : Agusta-Westland EH-101 Mk.519, c/n TV-5, ff 11Dec07; de+ |
9 C/N.