A light military rotary-wing tactical unmanned aerial vehicle, the VSR700 is being developed jointly by Airbus Helicopters and Helicopteres Guimbal, the original manufacturer of the civil-certified Cabri G2 helicopter from which the VSR700 is derived.
Autonomous VSR700 Tested at Sea, 24-Mar-22 : #drones Airbus VSR700, a drone based on the Guimbal Cabri G2 helicopters in development for the French Navy, begun autonomous take-off and landing testing at sea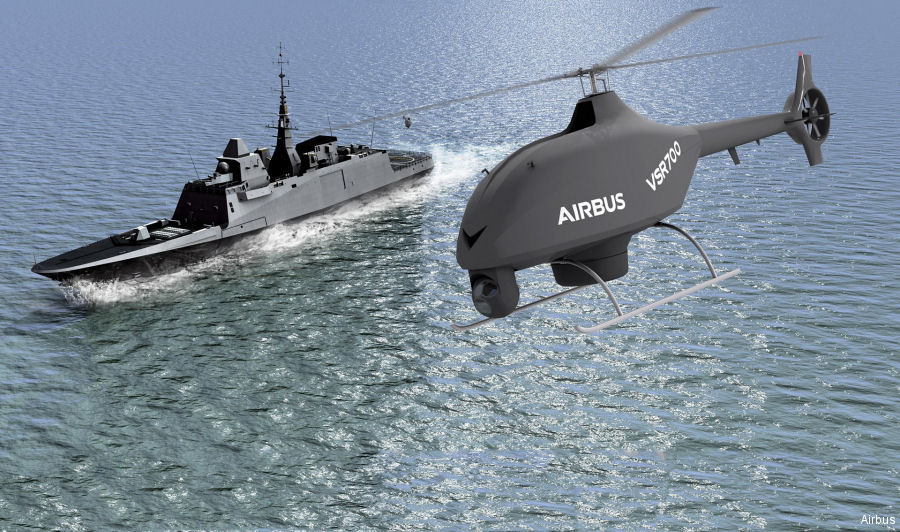 France Orders Eight H225M, 17-Apr-21 : #H225M French Air and Space Force ordered 8 Airbus H225M helicopters. Will be delivered in 2024 and based at Cazaux airbase. The French navy ordered second VSR700 drone prototype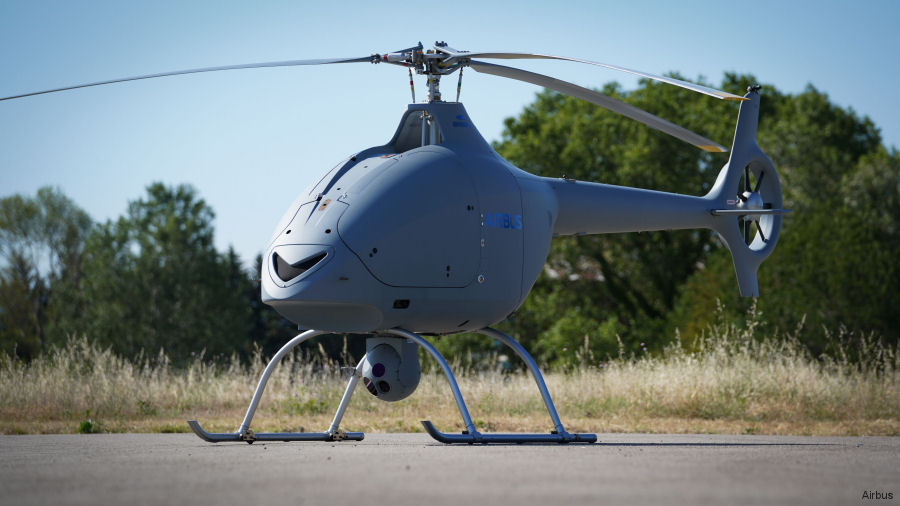 VSR700 Drone Reaches 60 Knots, 14-Apr-21 : #drones The Airbus VSR700 drone, designed to be operated from French Navy ships, had accumulated 10 flight hours and reached a speed of 60 knots ~ 110 km/h during its latest test flight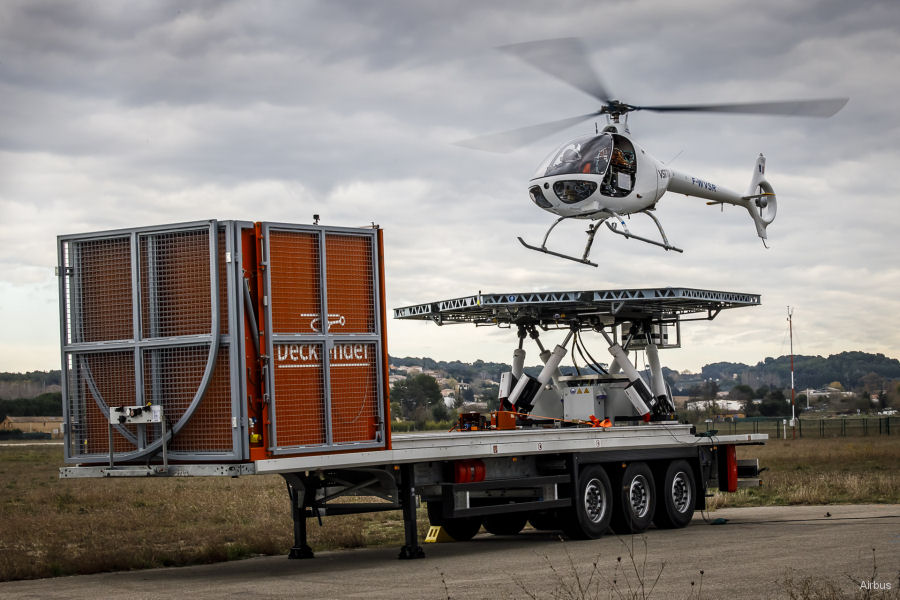 VSR700 Autonomous Landing in Moving Platform, 01-Dec-20 :

#VSR700 Guimbal/Airbus VSR700 achieves autonomous takeoff and landing from moving platform to simulate the conditions of a moving ship deck. An optionally piloted vehicle (OPV), the VSR700 will be offered to the global market for naval operations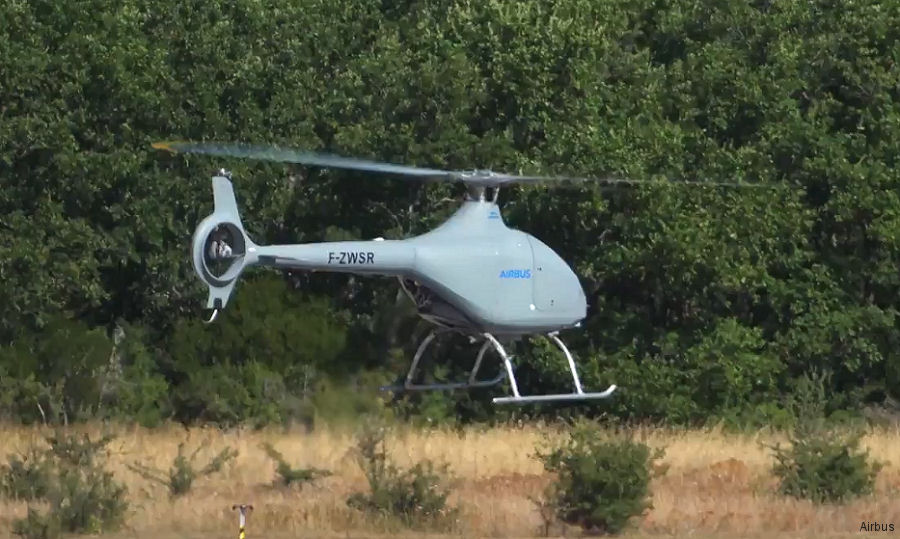 VSR700 Drone First Autonomous Free Flight, 28-Jul-20 :

#drones The Airbus VSR700 unmanned aerial system (UAS) completed its first free flight at a drone test centre near Aix-en-Provence in the south of France. Based on the Guimbal Cabri G2, is expected to be the French Navy's future drone
List of Operators of Airbus Helicopters VSR700
From
Organisation with model VSR700






Construction Numbers on database of VSR700 or its versions





3 C/N.