A light military rotary-wing tactical unmanned aerial vehicle, the VSR700 is being developed jointly by Airbus Helicopters and Helicopteres Guimbal, the original manufacturer of the civil-certified Cabri G2 helicopter from which the VSR700 is derived.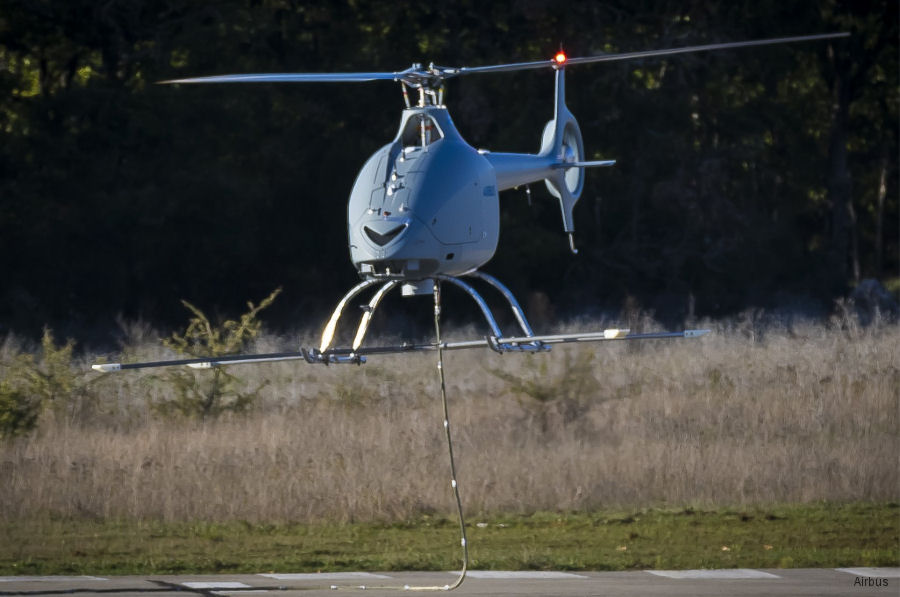 Airbus VSR700 Drone First Flight, 12-Nov-19 :

#VSR700 Airbus VSR700, an unmanned helicopter developed from the Guimbal Cabri G2 as the next generation drone for naval use, completed its first flight in Southern France. A Cabri modified as an optionally piloted demonstrator first flew in 2017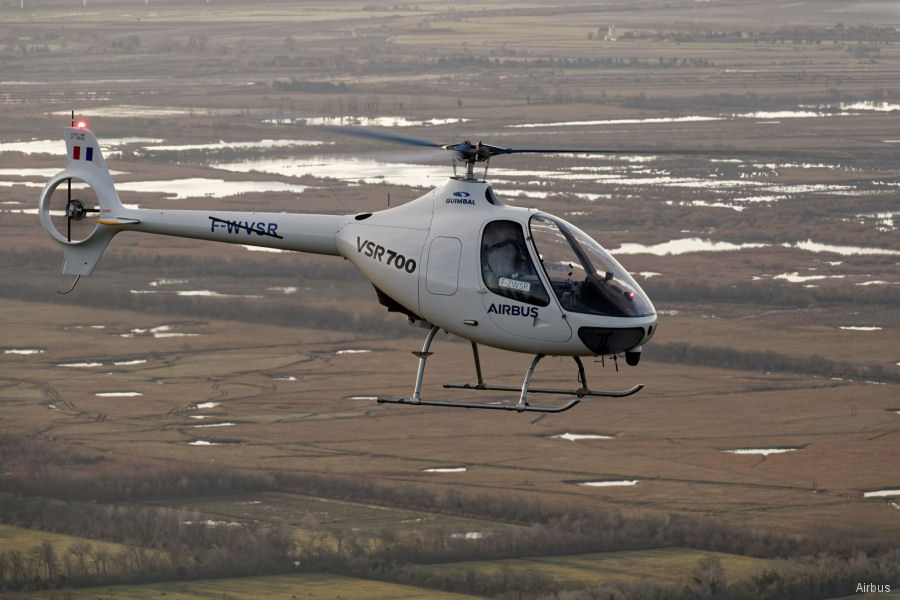 VSR700 Demonstrator Flies Unmanned, 23-Dec-18 : #VSR700 The Guimbal/Airbus VSR700 completed unmanned flight at Istres airbase (BA125) in southern France to comply with future regulatory rules. Based on the Cabri G2, the demonstrator has been flying autonomously since May 2017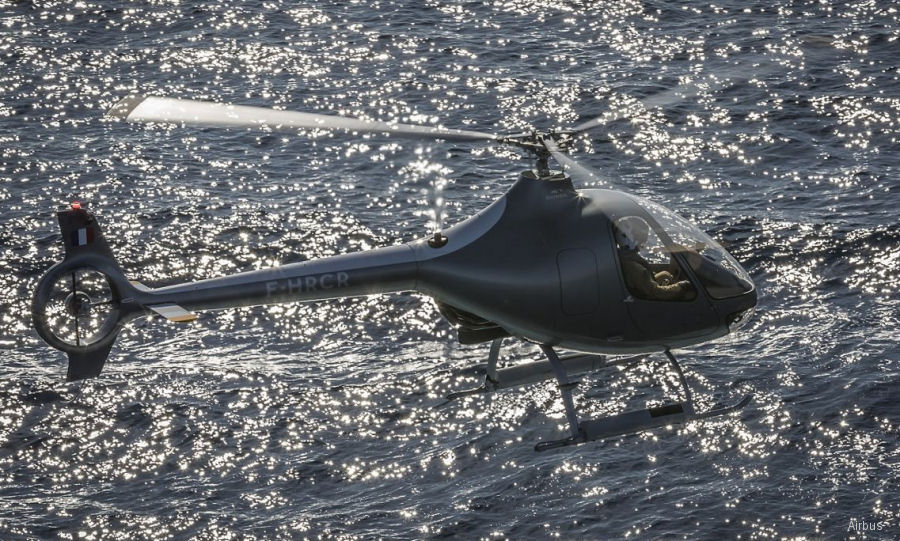 VSR700 Rotary Wing UAV, 26-Oct-17 : The VSR700 drone, based on Guimbal Cabri G2 single-engine, diesel-powered helicopter, being offered by Airbus for the new French Navy medium-sized frigates
List of Operators of Airbus Helicopters VSR700
From
Organisation with model VSR700






Construction Numbers on database of VSR700 or its versions


C/N
Built as
Year
History
2001
Cabri G2
F-WBGD : Cabri G2 Cabri G2, Airbus VSR700 demonstrator

2002
Cabri G2
2017
F-WVSR : Cabri G2 Cabri G2, Airbus VSR700 demonstrator f/f May17 pictured+
F-ZWSR : Airbus VSR700 demonstrator; pictured (pic2) at BA125 +

2019
? : Airbus VSR700 prototype f/f 08nov19 at a drone test cen+

3 C/N.