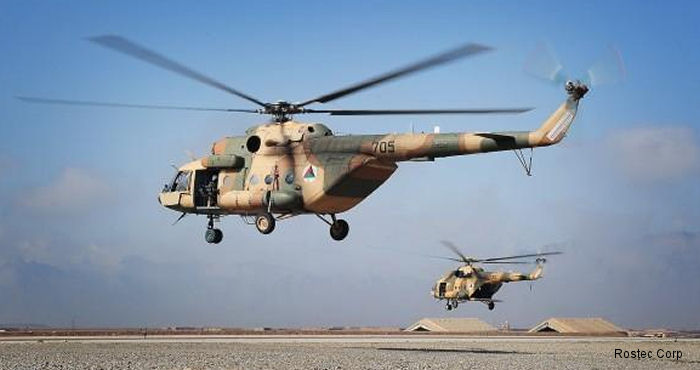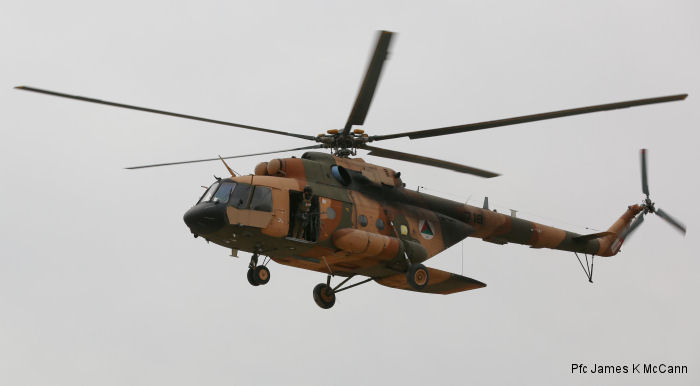 Afghanistan Air Force Special Mission Wing, 12-Aug-15 : The Afghan Special Mission Wing (SMW) is an unique aviation unit in charge of supporting the special forces capabilities of the Ministry of Defense and Ministry of Interior.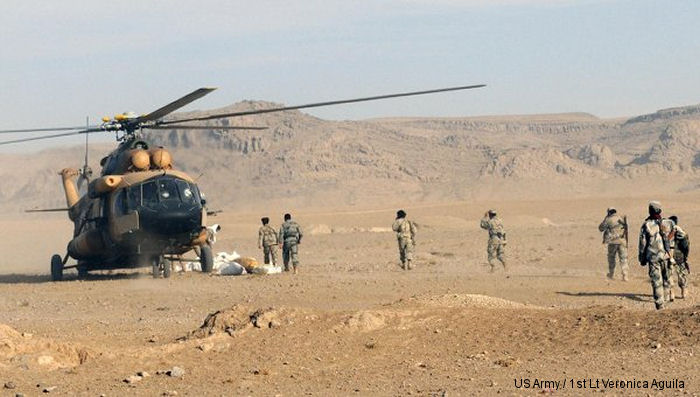 Mi-17 Helicopter Game Changer for Afghan Forces, 03-Oct-14 : General John Campbell, commander of American and NATO troops in Afghanistan as part of an international force, described the capabilities of the Russian Mi-17 helicopter as "incredible" and shared his impressions from flying in the aircraft.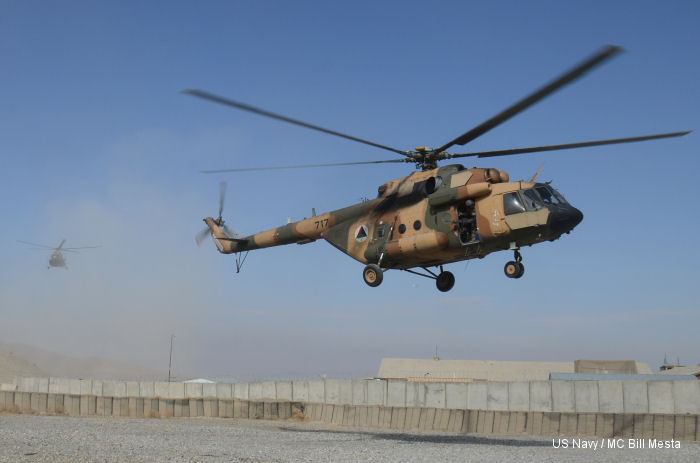 Afghan aviators train in helicopter capabilities, 02-Feb-14 : LOGAR PROVINCE by Chief Petty Officer Bill Mesta, Combined Joint Special Operations Task Force – Afghanistan - Afghan National Army commandos from 8th Special Operations Kandak conducted a tactical training exercise with Afghan National Security Forces helicopter aircrews in Pul-E-Alam district, Logar province, Jan. 30.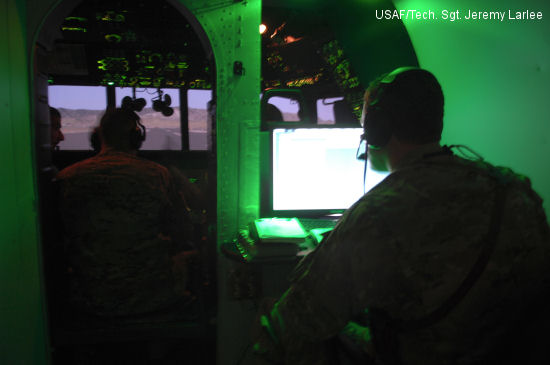 Mi-17 simulator for Afghan pilots, 20-Apr-12 : KABUL, Afghanistan - by By Tech. Sgt. Jeremy Larlee, 438th Air Expeditionary Wing Public Affairs -- Afghan pilots now have a state-of-the-art MI-17 simulator here to hone their aviation skills in a safe environment.
C/N
Mod
Built
ID In this Organisation
In other Org