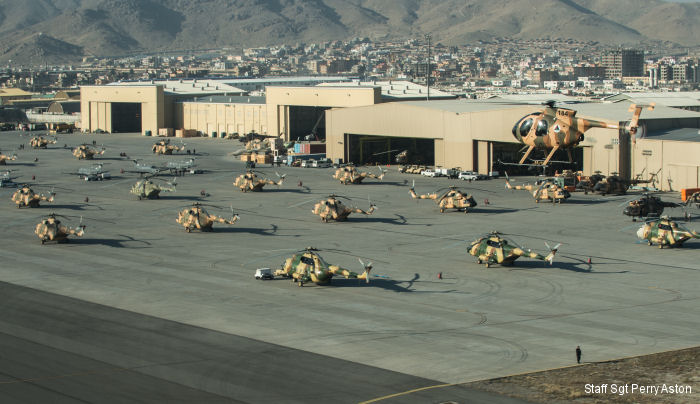 The Afghan Air Force (AAF) was re-equipped since 2008 with at least 70 MD530F Cayuse Warrior, 15 UH-60A+ Black Hawk and 90 Mi-17 helicopters. In 2017 were announced plans to deliver 150 Black Hawks.
In August 2021 the Taliban took control of Afghanistan after 20 years of military operations. Dozens of Afghan pilots fled across the border into Uzbekistan. Included among the aircraft saved were 15 Mi-17s and 9 Black Hawks.


The US Department of Defence placed a contract with Rosoboronexport for the delivery of 63 Mi-17V-5 helicopters to the Afghan National Army (ANA) in 2011. Kazan Helicopters completed deliveries to the ANA in October 2014.