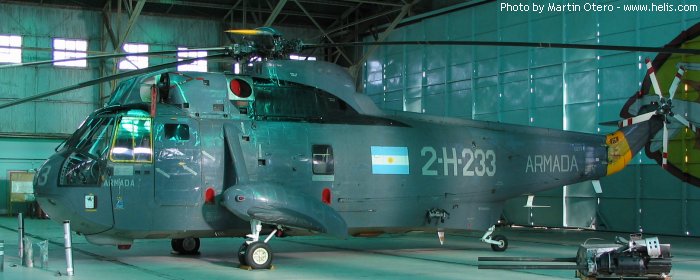 Dubbed locally SH-3, the export version of the SH-3D Sea King for the aircraft carrier ARA 25 de Mayo (V2) air group
Five new built
S-61D-4
received in 1972. Three SH-3D for spares arrived in 2003. In 2008 after the icebreaker ARA Almirante Irizar fire incident four UH-3H refurbished by Clayton plus two for spares were acquired.
In 2022 the Argentine Navy acquired 2
S-61T Triton
from Carson valued us$ 12M.
Agusta build airframes listed separately : 1984
ASH-3D
and 1995
ASH-3H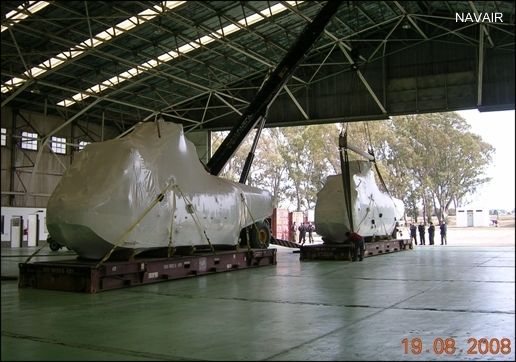 28-Oct-08 -

PATUXENT RIVER, Md, USA – A team from NAVAIR's Support and Commercial Derivative Aircraft Program Office is working hand-in-hand with the Armada Argentina (Argentine Navy) to deliver six UH-3H Sea King helicopters, four flyable versions and two for spare parts.