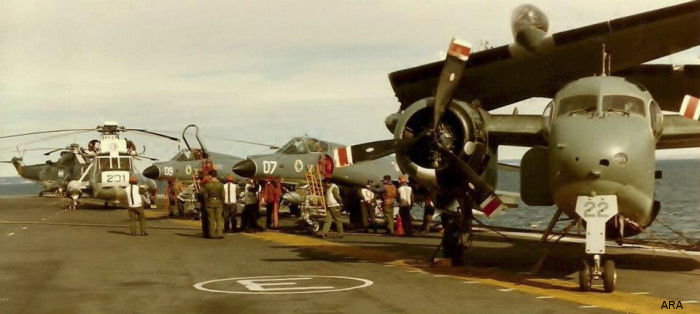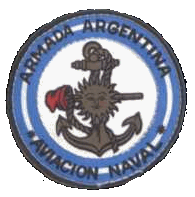 The Argentine Navy ( Armada Republica Argentina, ARA ) aviation branch, COAN, was officially established on October 17, 1919 although a navy officer Teniente Melchor Escola graduated as a pilot in 1912.

The Naval Aviation received their first helicopters in 1949: Bell 47 were bought by then president Juan Domingo Peron and different models performed a long and distinguished career which include operations from two aircraft carriers: ARA Independencia and ARA 25 de Mayo

Besides embarking on the fleet ships and supporting the naval infantry, they are also involved in search and rescue missions along the Patagonian coast.

Notably, naval helicopters perform anually in Antarctica in support of the scientific campaigns, starting in the 1950s with their S-55s and continue nowadays with Sea Kings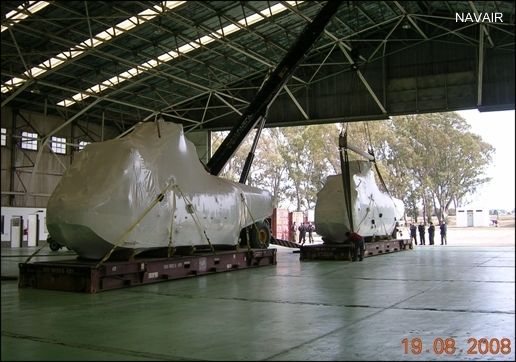 Six UH-3H Sea King for the Argentine Navy, 28-Oct-08 : PATUXENT RIVER, Md, USA – A team from NAVAIR's Support and Commercial Derivative Aircraft Program Office is working hand-in-hand with the Armada Argentina (Argentine Navy) to deliver six UH-3H Sea King helicopters, four flyable versions and two for spare parts.