As of April 2018, ERA operates 9 S-92 helicopters for offshore transport, three of them of the GWE variant.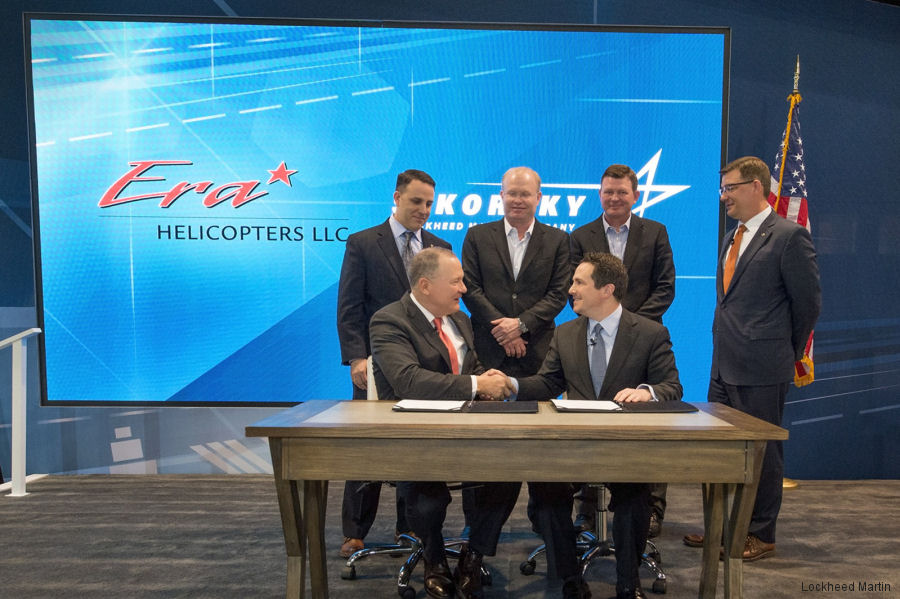 300th S-92 Goes to Era Helicopters, 28-Feb-18 : Heli-Expo 2018 Configured for offshore oil worker transportation, the production number 300 S-92 will enter service with Era Helicopters in the Gulf of Mexico in March. A ceremony was held at Heli-Expo 2018
Era Helicopters orders the Sikorsky S-92, 07-Jan-14 : HOUSTON, TX - Era Group Inc. (Era) is pleased to announce it has signed a multi-year agreement with Sikorsky Global Helicopters, Inc. for the purchase of four Sikorsky S92 heavy helicopters for an aggregate purchase price of approximately $129 million.
C/N
Mod
Built
ID In this Org
In other Org


92-0300
s-92a
2016
N145JW: ERA from Nov17
N300TY: ERA Jan/Sep 2017

N300TY: Sikorsky Jun15

92-0275
s-92a
2015
N524PB: ERA Helicopters from Jun15, test serial N275S

92-0291
s-92a
2015
N806AP: ERA Helicopters from Mar16, test serial N291Z

92-0271
s-92a
2014
N92EH: ERA Helicopters from Jan15, pictured
ERH92
N271X: Sikorsky to N92EH