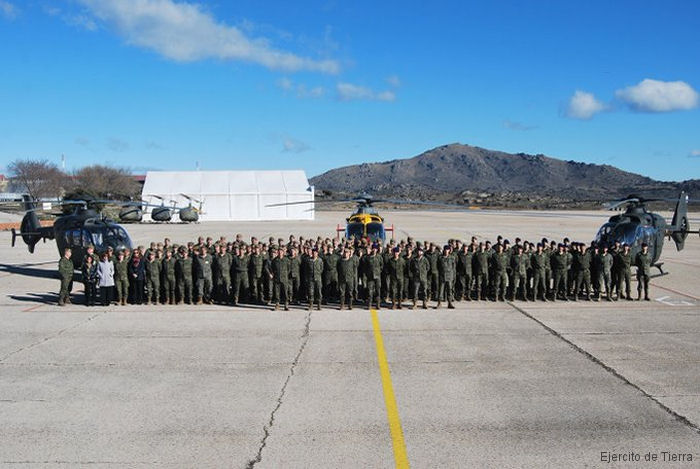 The EC135, called HE/HU-26, is mainly used by the joint aviation school. The CEFAMET ( Army aviation school ) provides helicopter flight training for the three armed forces plus the Guardia Civil. In 2007 ordered four additional aircraft in yellow/red livery for civilian emergencies duties with BHELEME II / UME. Eight more ordered in December 2013.
On January 2020, the fleet reached 40,000 flight hours.
Indra Simulator for Spanish Army EC135, 10-Feb-15 : The Spanish Ministry of Defense has chosen Indra to provide an integrated training system for the EC135 helicopter worth €14.4m to be used by the CESIFAMET in Colmenar Viejo, Madrid.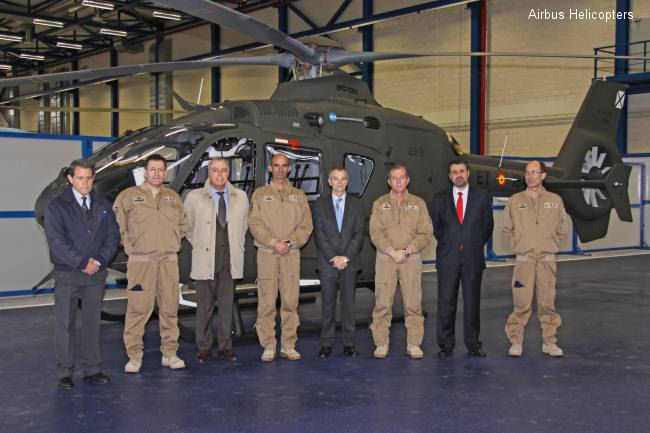 Two more EC135 delivered to Spanish Army, 15-Jan-14 : Marignane, France - Airbus Helicopters' factory in Spain provided the setting early this week for the delivery of the two EC135 helicopters to the Spanish Army Airmobile Force (FAMET).