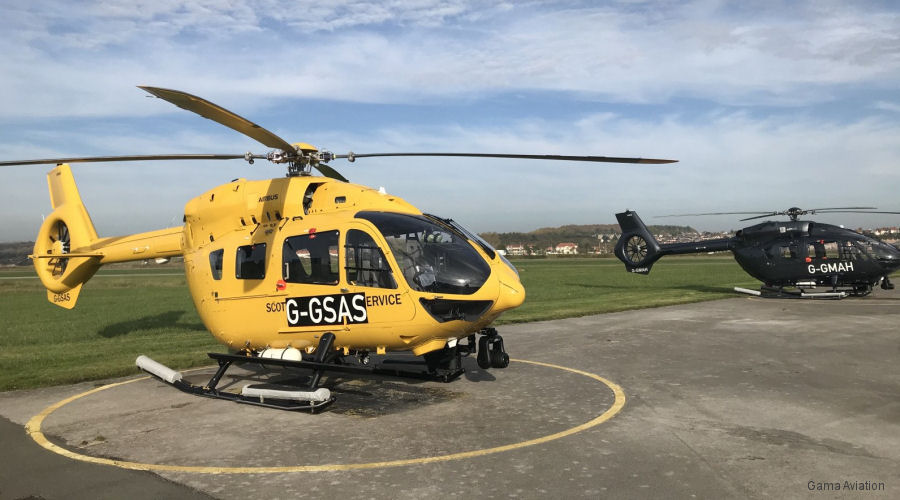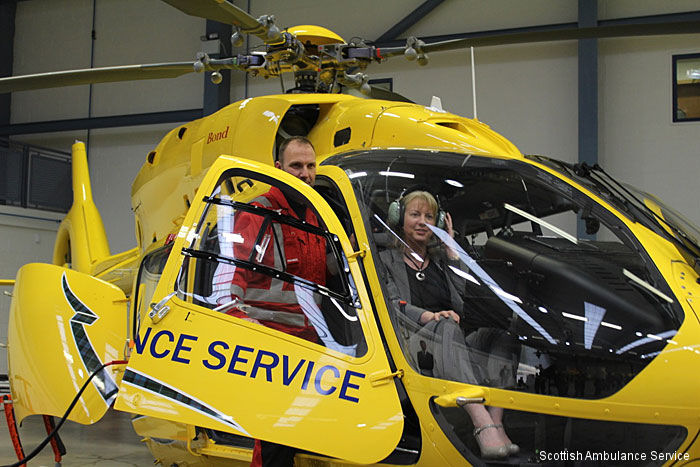 New H145 in the Scottish Ambulance Service, 26-Jun-15 :

Scottish Ambulance Service is replacing their current EC135 helicopters which have been in service since 2006 with two new H145/EC145T2. Bond Air Services operate the helicopters on Gama's behalf.
Scottish Ambulance Service upgrades to EC145T2, 12-Jun-12 : The next generation of Scotland's air ambulance service will operate larger helicopters with more room and equipment for enhanced clinical care, as a new contract is due to be awarded to the incumbent air operator, Gama Aviation.
C/N
Mod
Built
ID In this Org
In other Org


20289
2019
G-GMAH: Gama Aviation (UK) Ltd from Jan20

G-GMAH: Airbus UK Oct19, test serial D-HCBW


---

G-GMAH: Scottish Ambulance backup, op by Gama


---

Landed at Glasgow airport

20290
G-GSAS: Gama Aviation (UK) Ltd from Feb20, pictured

G-GSAS: Airbus UK Oct19, test serial D-HBTJ


---

G-GSAS: Feb20 based GAMA Glasgow, Scotland as /Helimed 54


---

West Highland Way by Loch Tulla. To GLS airport landing+


---

21:10 BST - flying east from Sound of Mull, setting dow+

20299
G-ISAS: Gama Aviation (UK) Ltd from Mar20

G-ISAS: Airbus UK Dec19-Mar20


---

G-ISAS: Scottish Air Ambulance by Dec19, op by Gama Aviation