The JMSDF choose the AgustaWestland EH101 in 2003. The
first one
was built and tested in UK as ZK112, then dis-assembled and shipped to Kawasaki Heavy Industries for re-assembly and certification. Was officially delivery on March 2006. Three helicopters were completed as
CH-101
as transports for Antarctic support missions. Eleven were configured as
MCH-101
as a replacement for the
Sikorsky S-80M-1/MH-53E
in the aerial minesweeping/utility mission.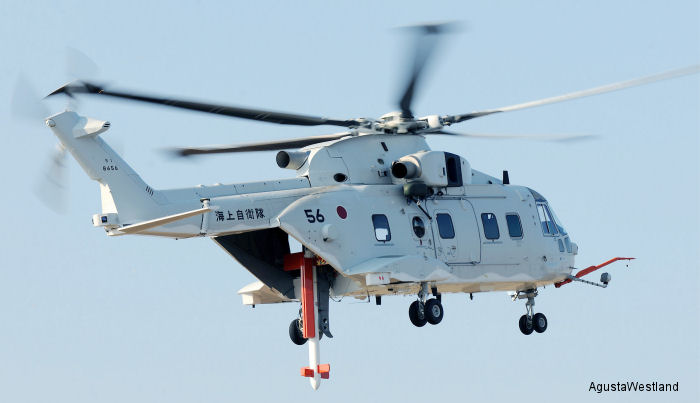 Airborne Mine Counter Measures MCH-101 to JMSDF, 10-Mar-15 : AgustaWestland and Kawasaki Heavy Industries (KHI) announce the delivery of the first Airborne Mine Counter Measures (AMCM) equipped MCH-101 helicopter to the Japan Maritime Self Defense Force.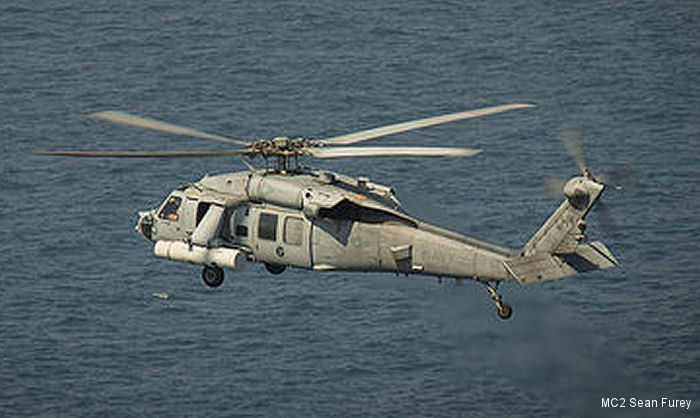 More MH-60S Airborne Laser Mine Detection Systems, 02-Feb-15 : Northrop Grumman received a contract from the US Navy for the continued production of the AN/AES-1 Airborne Laser Mine Detection System (ALMDS) pod subsystems for the MH-60S Seahawk helicopter.
JMSDF awards MCH-101 contract to SAIC, 06-Nov-12 : MCLEAN, Va, USA - Science Applications International Corporation (SAIC) [NYSE: SAI] today announced it has been awarded a contract to provide the Mine Warfare and Environmental Decision Aids Library (MEDAL) tactical decision aid in support of the Japan Maritime Self-Defense Force (JMSDF) MCH-101 helicopter Airborne Mine Countermeasures (AMCM).
First Licence Built EH101 Delivered By Kawasaki, 26-Mar-07 : UK / Italy - AgustaWestland is pleased to announce the delivery by Kawasaki of the first ever licence built EH101 helicopter to their Customer, the Japanese Maritime Self Defence Force (JMSDF).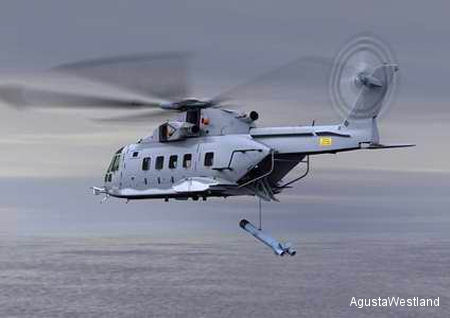 JMSDF Takes Delivery of First EH101, 06-Mar-06 : AgustaWestland announce the delivery by Kawasaki of the first EH101 helicopter to the Japanese Maritime Self Defence Force (JMSDF)
C/N
Mod
Built
ID In this Organisation
In other Org


KHI03
CH-101
2008
8191: KHI Merlin CH-101, c/n KHI03, f/f ?; d/d to JMSDF as 8191/91+

KHI04
CH-101
2009
8192: KHI Merlin CH-101, c/n KHI04, f/f ?; d/d to JMSDF as 8192/92+

KHI11
CH-101
2013
8193: JMSDF CH-101; 2013 111 Kok asg Shirase Hikohan

KHI01
2006
8651: AW Merlin Mk.518, c/n 50138, reg G-17-518, f/f 15/02/2005; a+

KHI02
2006
8652: AW Merlin Mk.518, c/n 518002, f/f?; del to Japan 23Mar07; KH+

KHI05
2010
8653: KHI MCH-101 Merlin, f/f?; d/d to JMSDF as 8653 Nov10; xfer 1+

KHI06
2011
8654: KHI MCH-101 Merlin, f/f?; d/d to JMSDF as 8654 07Mar11; xfer+

KHI07
2011
8655: KHI MCH-101 Merlin, f/f?; d/d to JMSDF as 8655 ; xfer 111 Ko+

KHI08
2013
8656: JMSDF MCH-101; del 111 Kokutai, 2013

KHI09
8657: JMSDF MCH-101

KHI10
8658: JMSDF MCH-101

KHI12
8659: JMSDF MCH-101

KHI13
8660: JMSDF MCH-101