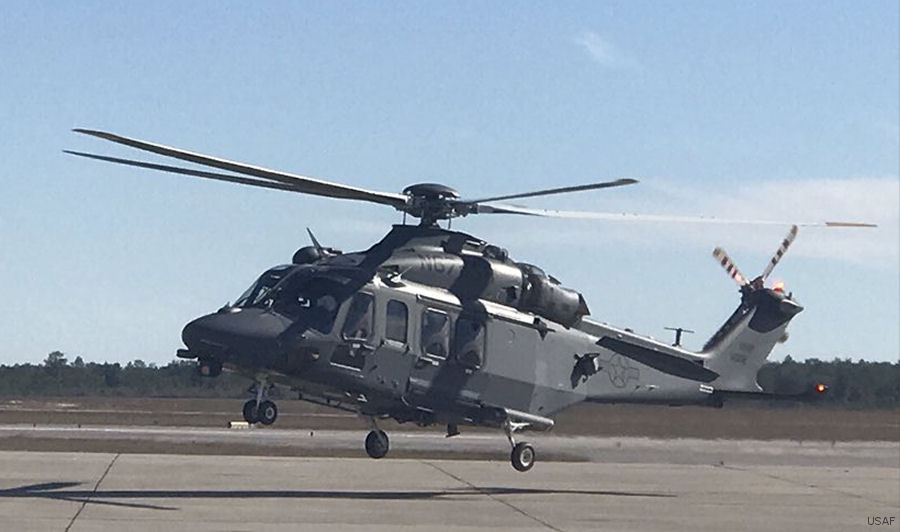 Selected September 2018, the Leonardo/Boeing
MH-139
replaced the UH-1N
Twin Huey.
The MH-139A is the first service-unique helicopter acquired by the U.S. Air Force and the first aircraft ever acquired by Air Force Global Strike Command (AFGSC).
On December 19, 2019 was the official reception at Duke Field, FL where was unveiled the name
MH-139A Grey Wolf
. The Grey Wolf will undergo a final development phase there in order to allow a low-rate initial production decision by September 2021.
Malmstrom AFB 40th HS planned to be first operational unit to receive the new helicopters in 2021/2022.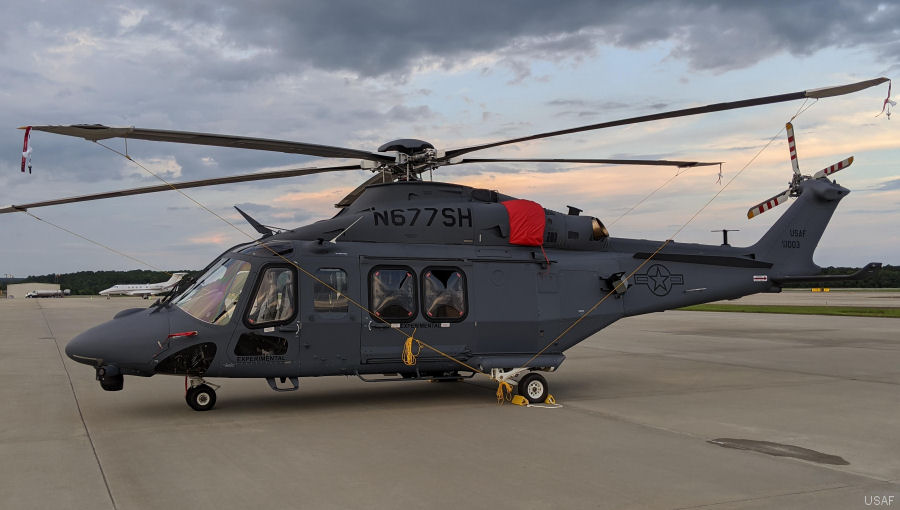 ALE-47 Protection System for MH-139A, 03-Dec-20 : #ale47 ALE-47 Airborne Countermeasures Dispensers mounts for new USAF MH-139A Grey Wolf helicopters to be supplied by Southeast Aerospace (SEA)
Maxwell AFB Training Site for Grey Wolf, 22-Nov-20 : #MH139 U.S. Air Force selected Maxwell Air Force Base in Montgomery, Alabama as the intended location for the Leonardo MH-139A Grey Wolf Formal Training Unit (FTU) . If environmental impact analysis approved first helicopters will arrive in 2023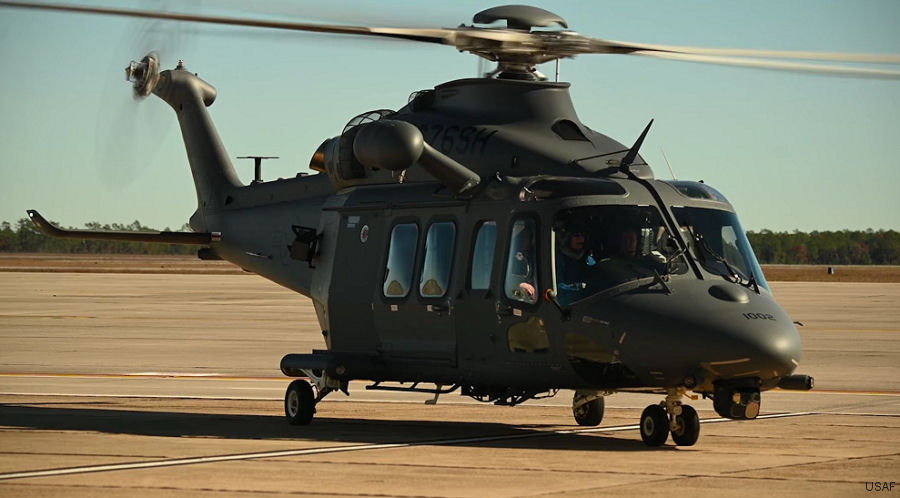 Andrews Squadron First Encounter with Grey Wolf, 13-Aug-20 : #VIP USAF 1st Helicopter Squadron, the VIP unit at Andrews AFB, had a first look to their future helicopter, the MH-139A Grey Wolf, when one of the aircraft made a stop during the ferry flight from Philadelphia factory to Duke Field, FL where the model development program is underway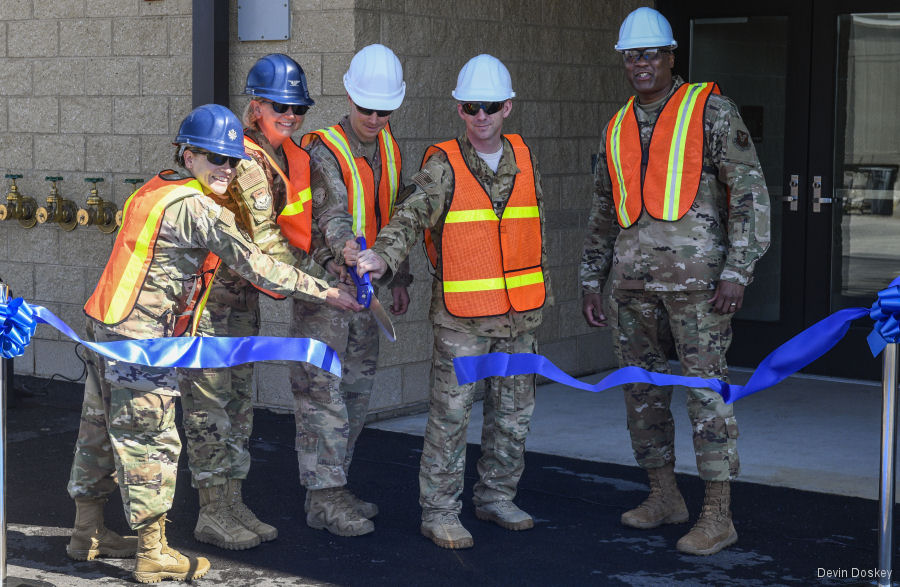 Malmstrom Prepares for MH-139 Grey Wolf, 08-Aug-20 : #Malmstrom A new Tactical Response Force / Helicopter Operations Alert Facility, the first of its kind in U.S. Air Force Global Strike Command (AFGSC), was inaugurated at Malmstrom AFB in Montana. 40th Helicopter Squadron to replace current UH-1N Huey with the new MH-139 in 2021/202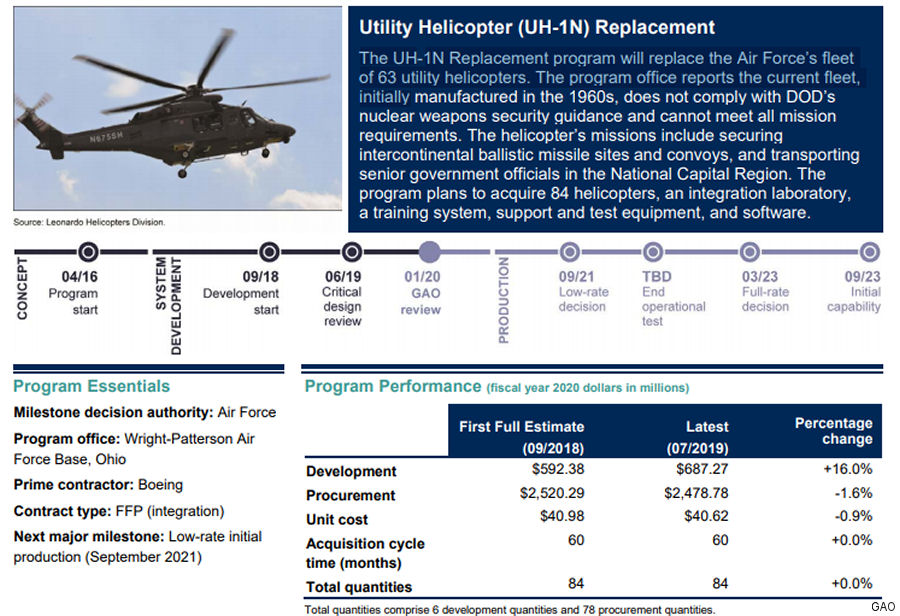 GAO Concerned about MH-139 Weight, 15-Jun-20 : #GAO The U.S. Government Accountability Office (GAO) in its Defense Acquisitions Annual Assessment reports that the new USAF helicopters may not be able to meet all performance requirements if the final weight of the aircraft exceeds design parameters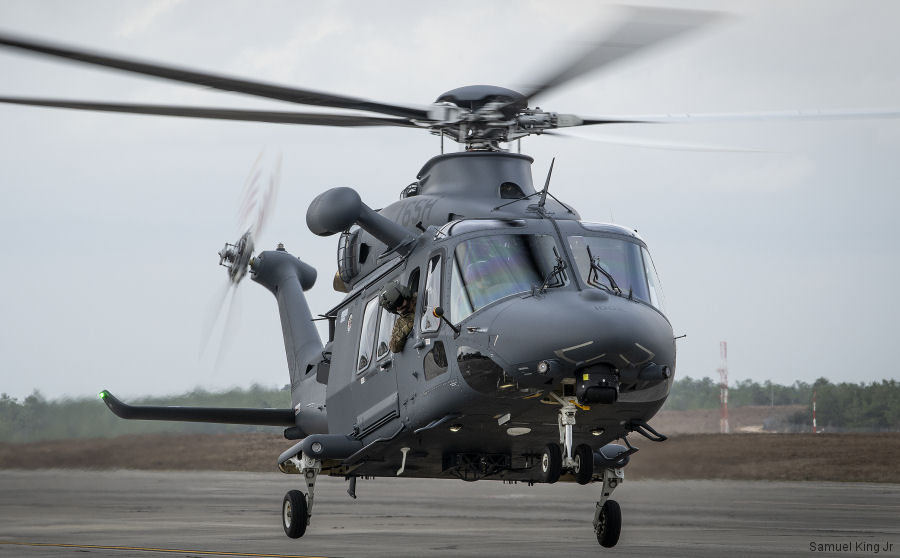 MH-139 Begins Testing in Florida, 20-Feb-20 : #testing USAF 413th Flight Test Squadron, Detachment 7 at Eglin AFB in Florida started flying the new MH-139 Grey Wolf with a Boeing pilot instructor in command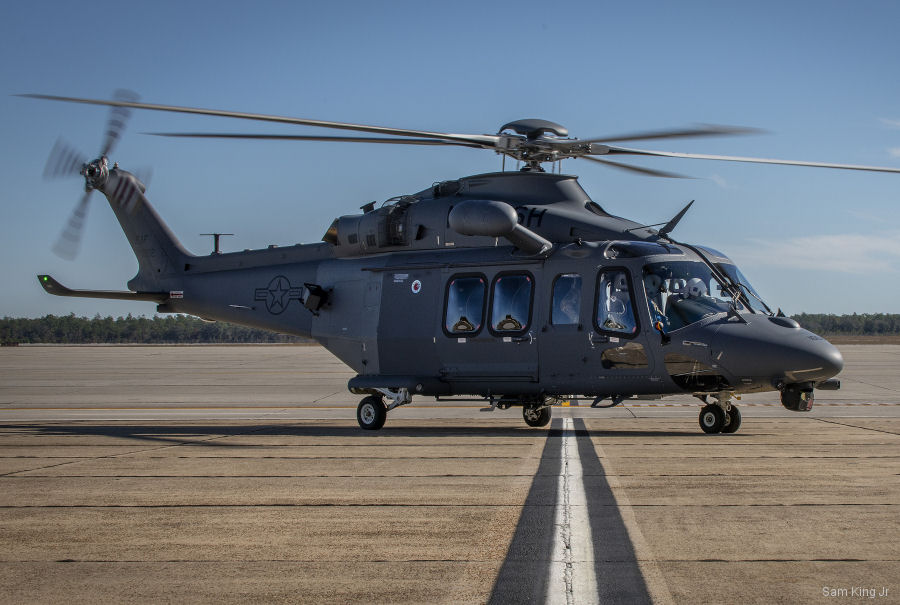 USAF Newest Helicopter is the "Grey Wolf", 20-Dec-19 : The MH-139A Grey Wolf based on the Leonardo AW139 built in Philadelphia will replace the UH-1N Twin Huey. Boeing will deliver 84 helicopters valued $2.38 billion
C/N
Mod
Built
ID In this Org
In other Org


41802
2019
18-1002: USAF; Jan20 413 FLTS

N676SH: AgustaWestland, PA Jun19

41803
2019
18-1003: USAF; 413 FLTS

N677SH: AgustaWestland, PA Jun19


---

300th AW139 assembled in Philadelphia, pictured


---



41804
2019
18-1004: USAF; Jan20 413 FLTS

N679SH: AgustaWestland, PA Jun19

41805
2020
18-1005: USAF ntu, to be confirmed

N397SH: AgustaWestland, PA Sep20