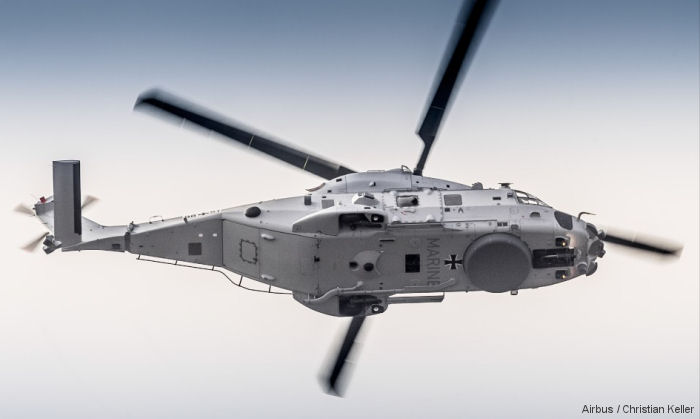 On March 2015 was announced an order for 18 NH90 NFH for the German Navy (Bundesmarine). Nicknamed
Sea Lion
, they will replace the aging fleet of
Westland Sea King
and later the Westland Lynx. Aircraft production began December 2015.
On the June 15, 2019, the German Armed Forces Day, Wing 5 received the first training equipment.
First helicopter to be delivered on October 2019.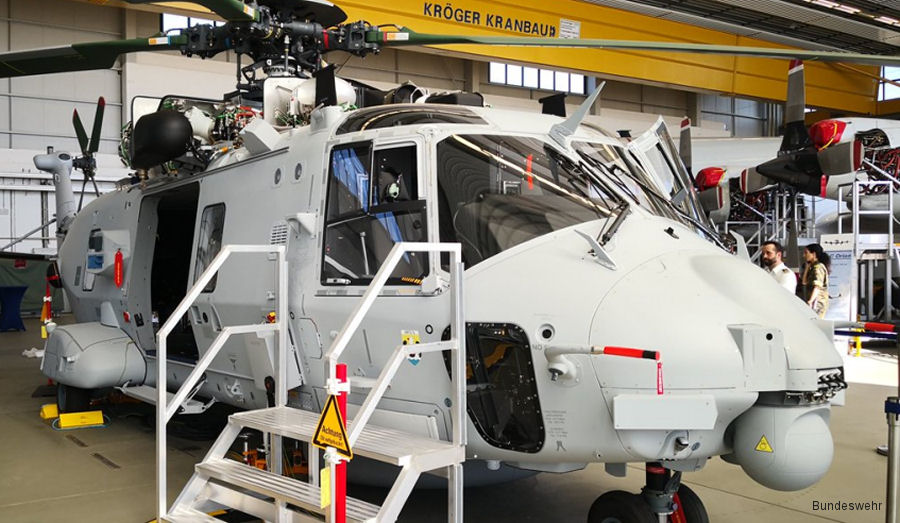 NH90 Maintenance Training Rig to German Navy, 18-Jun-19 : #SeaLion Reiser Simulation and Training GmbH delivered a state-of-the-art training equipment for technicians with a functional cockpit of the NH90 "Seelöwe" (Sea Lion) during the German Armed Forces Day at Nordholz. First of 18 helicopters to be delivered in October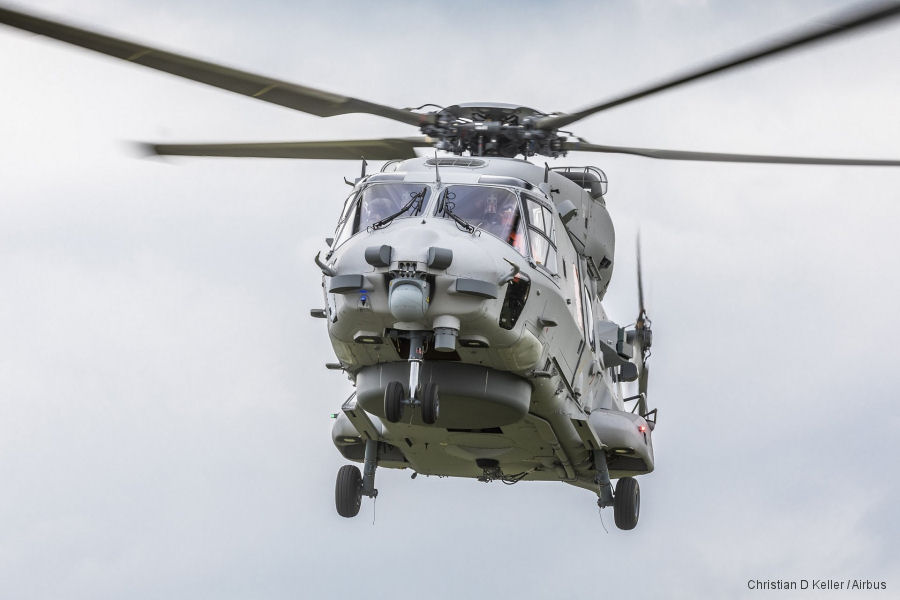 German Sea Lion Towards First Delivery, 22-Nov-18 : #SeaLion German Navy expecting to receive 18 NH90 NFH Sea Lion starting Q4 2019. First two aircraft undergoing tests and customization at Airbus Germany in Donauwörth.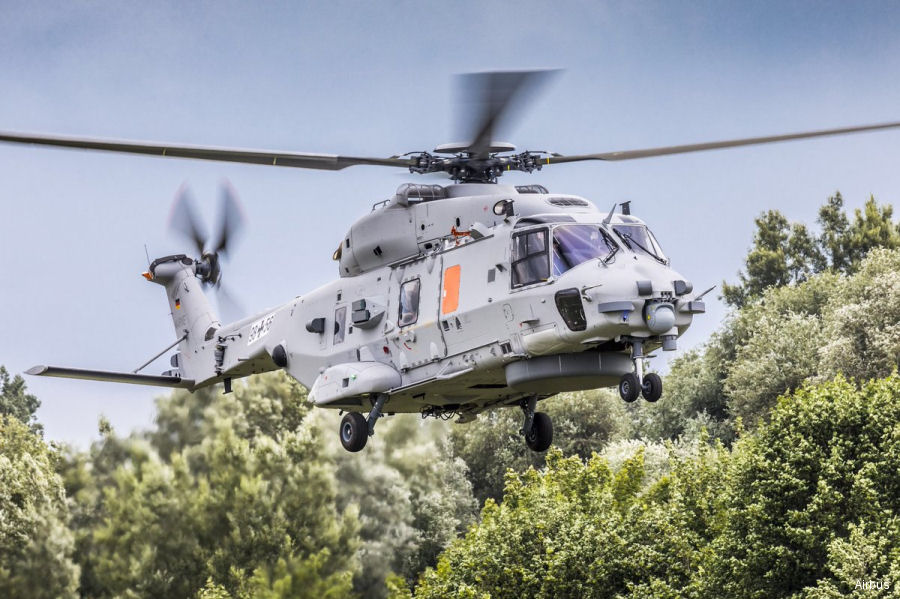 First Flight of Second Marineflieger Sea Lion, 13-Jul-18 : #aircraft The second prototype of the NH90 NFH for the German Naval Aviation, named Sea Lion, has performed its first flight in serial configuration starting the type qualification phase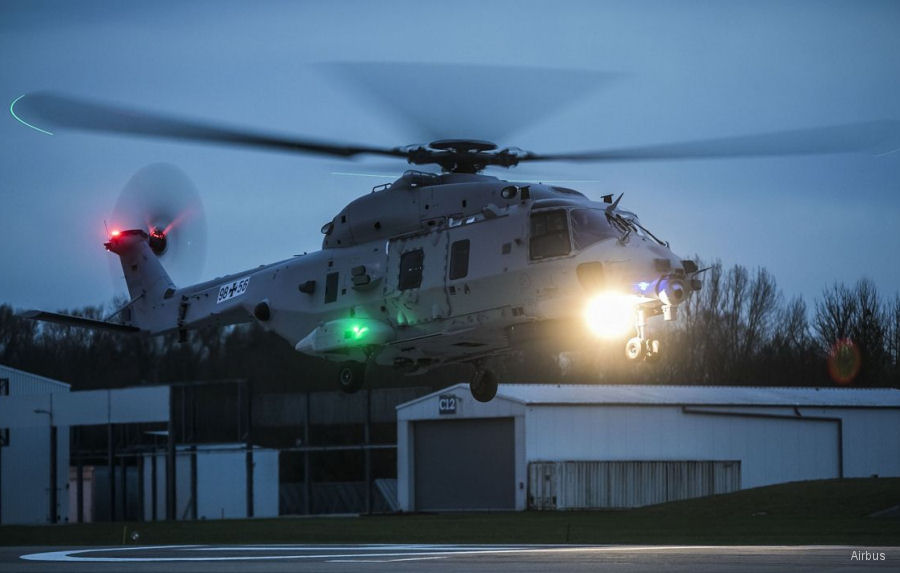 Second NH90 Sea Lion First Flight, 28-Nov-17 : The second NH90 NFH Sea Lion performed first flight at Airbus Donauwörth facility November 24, 2017. Deliveries of 18 helicopters to German Naval Aviation, Marineflieger, scheduled to start by end 2019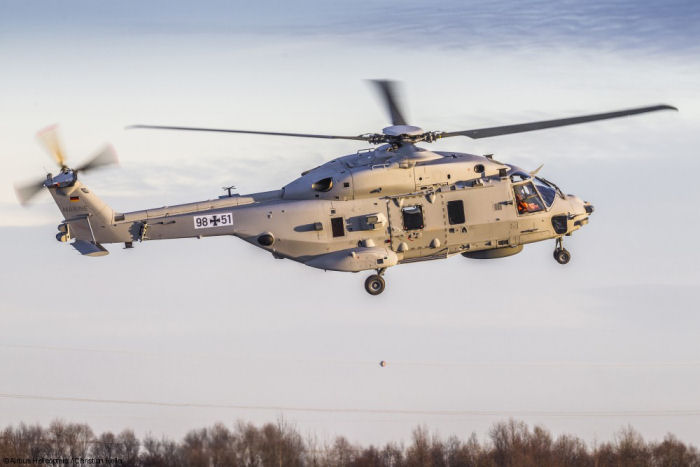 German Navy NH90 Sea Lion First Flight, 08-Dec-16 :

Marineflieger next naval multi-role helicopter, NH90 Sea Lion, took off on its on-schedule maiden flight at Airbus plant in Donauwörth. 18 will be delivered between 2019-2022 to replace the Sea King
Years
Units
bold : Current base of the Unit

2019/
MFG5
Nordholz





C/N
Built
ID In this Organisation
In other Org


2016
Marineflieger o/o

98+51: Marine NGEN001 f/f 08dec16 at Donauwörth; 2016 picture+

2017
Marineflieger o/o

98+56: Marine NGEN002 f/f 24nov17 at Donauwörth


---

10jul18 first flight in serial configuration at Donauwo+