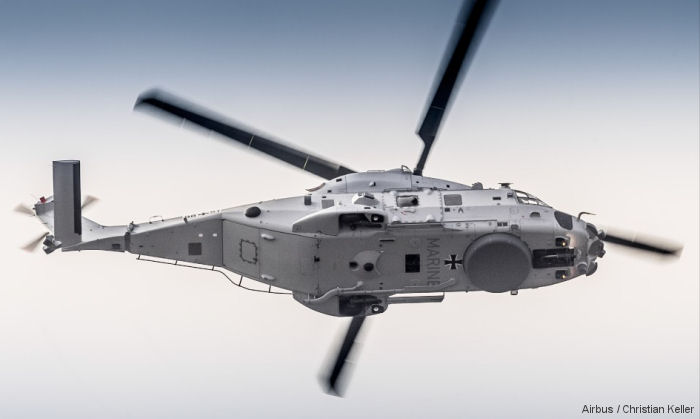 In March 2015 was announced an order for 18 NH90 NFH (coded NGEN) for the German Navy (Deutsche Marine). Nicknamed
Sea Lion
, they will replace the aging fleet of
Westland Sea King
in Search and Rescue (SAR) and transport missions. Aircraft production began December 2015.
On June 15, 2019, the German Armed Forces Day, Wing 5 received the first training equipment.
In August 2019, it was announced the NH90 was also selected as the basis for the
Sea Tiger
to replace the
Sea Lynx
from 2025.
First Sea Lion helicopter planned to be delivered on October 2019.
As of May 2020, first crews already completed qualifications and first 3 helicopters soon to be delivered
On June 4, 2020 took place the official reception of the first three
NTH (Naval Transport Helicopter)
Sea Lions by MFG5 at Nordholz.
Last and 18th Sea Lion initially scheduled for June 2022 finally delivered January 2023 and completing a program started in 2014 valued $1.4B
Years
Units
bold : Current base of the Unit

2019/
MFG5
Nordholz