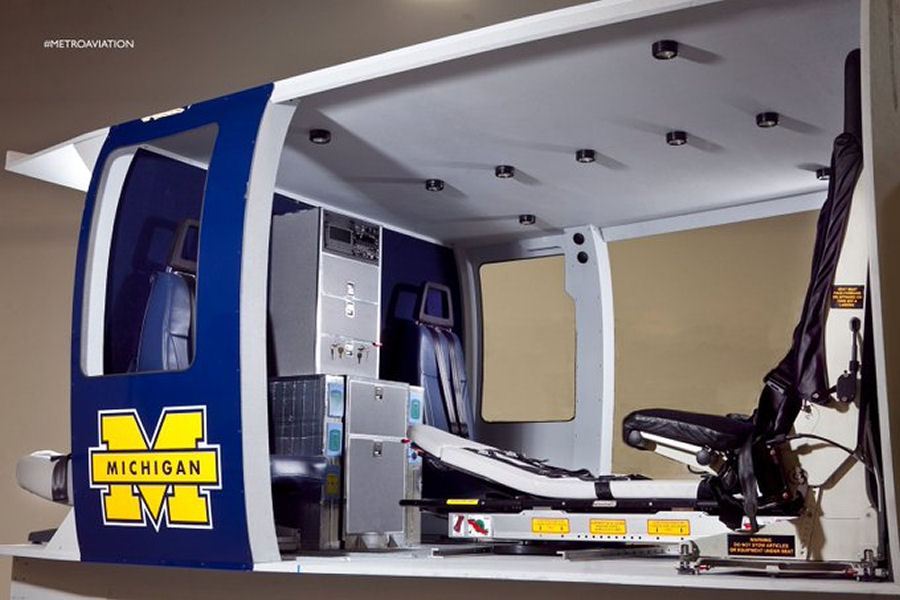 University of Michigan' EC155 Medical Interior, 22-Oct-19 :

#InteriorDesign The University of Michigan' Survival Flight EC155, the first of their type in medical configuration operated in USA, get their interior design from Metro Aviation
NORTH FDS receives FAA STC approval for EC.155 LARS, 24-Apr-12 : ARLINGTON, TX - NORTH Flight Data Systems, LLC( NORTH FDS) is pleased to announce they have received FAA Supplemental Type Certificate (STC) approval for the installation of their Lightweight Aircraft Recording (LARS) system in the Eurocopter EC155 series helicopters.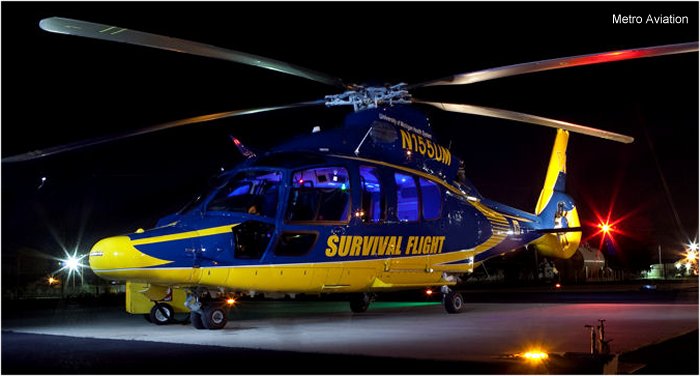 Metro Aviation receives FAA Supplemental Type Certificate for EC155B1, 10-Jan-12 : Metro Aviation, Inc. received an FAA Supplemental Type Certificate SR09591RC (STC) for a complete Emergency Medical System kit and associated options for the Eurocopter EC155B1. This is the first EC155B1 to be equipped with an EMS package in the United States. Metro Aviation, Inc. received approval late December after five months of completing the STC program.
C/N
Mod
Built
ID In this Org
In other Org


6934
2011
N155UM: fitted by Metro Aviation Aug11

N155UM: American Eurocopter May11


---

N155UM: US Bancorp Equipment Finance Inc at Ann Arbor, MI Aug1+


---

13aug17 Infield at Michigan Raceway for NASCAR

6935
2011
N156UM: US Bancorp Equipment Finance Inc at Ann Arbor, MI from Aug11+

N156UM: University of Michigan Hospital Health System, Survival+

6933
2011
N157UM: US Bancorp Equipment Finance Inc at Ann Arbor, MI from Aug11

N157UM: University of Michigan Hospital Health System, Survival+