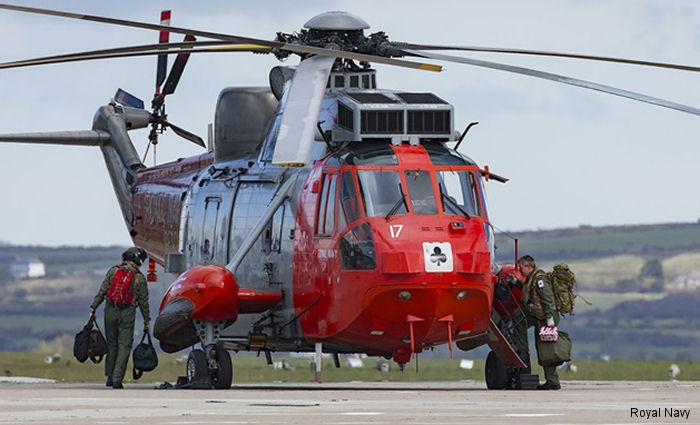 Royal Navy SAR Sea Kings Leave Culdrose, 12-Apr-16 : Royal Navy last three SAR Sea King flew from RNAS Culdrose base to HMS Sultan in Gosport. 771 Naval Air Squadron was formally decommissioned at the end of March and their tasks assigned to civilians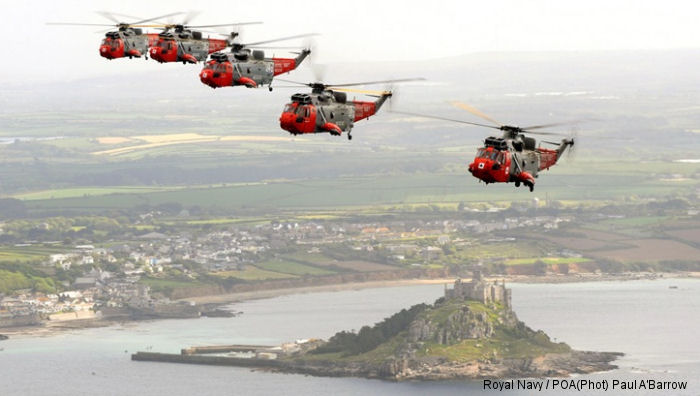 771 Naval Air Squadron Farewell Flight, 21-May-15 :

Royal Navy 771 Naval Air Squadron celebrates their 76th birthday with a Sea King formation around the west coast of Cornwall. Will hand over its SAR duties at the end of the year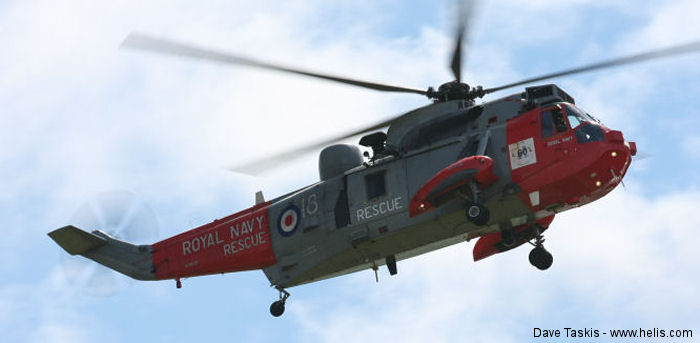 Royal Navy Give SAR Sea King Final MOT, 13-Feb-15 : Royal Navy Reservists from RNAS Culdrose have started the very last ever "Flying-MOT" scheduled maintenance of a Sea King Mk 5 before the aircraft is retired from service next year.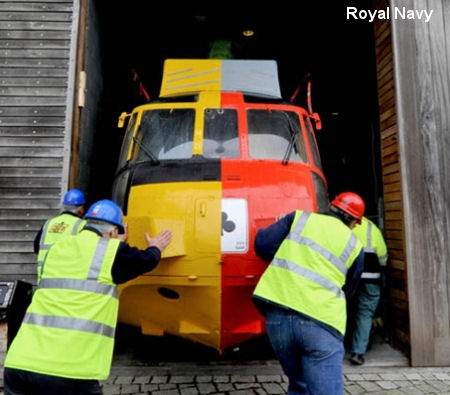 Sea King move heralds major lifesaving exhibition, 29-Feb-12 : With just that one and a half inches to spare – 38 millimetres if you prefer metric – a specially-painted Sea King was squeezed into Falmouth's National Maritime Museum ahead of a major exhibition celebrating the deeds of those who risk their lives so others may live.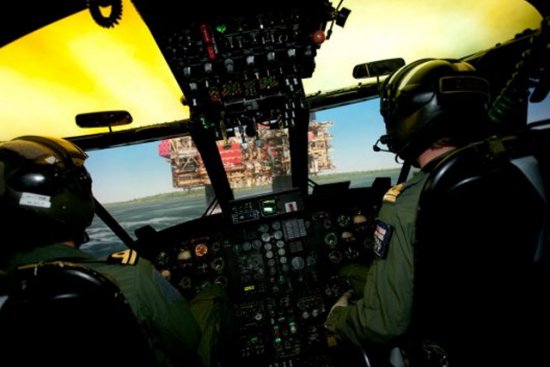 Dual-Input Christie Matrix StIM Projectors for helicopter training, 17-Nov-11 : The full flight simulation system at Royal Naval Air Station (RNAS) Culdrose in the UK, where training facilities for the RN Sea King helicopters are based, has upgraded its visual system technology with the new Christie Matrix StIM™ WUXGA DLP® LED projectors. The upgrade dramatically advances the capabilities of their training and simulation facilities, allowing them to support normal visual operation as well as stimulation of aircrew Night Vision Goggles (NVG) simultaneously.