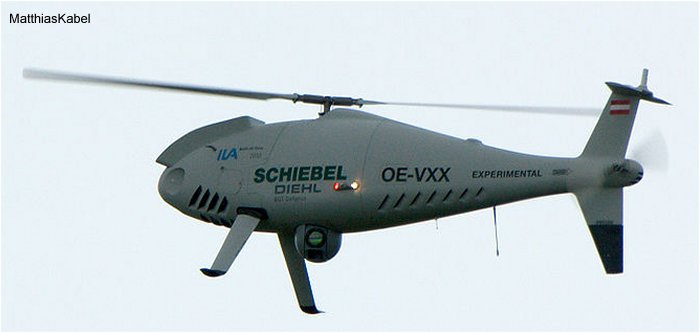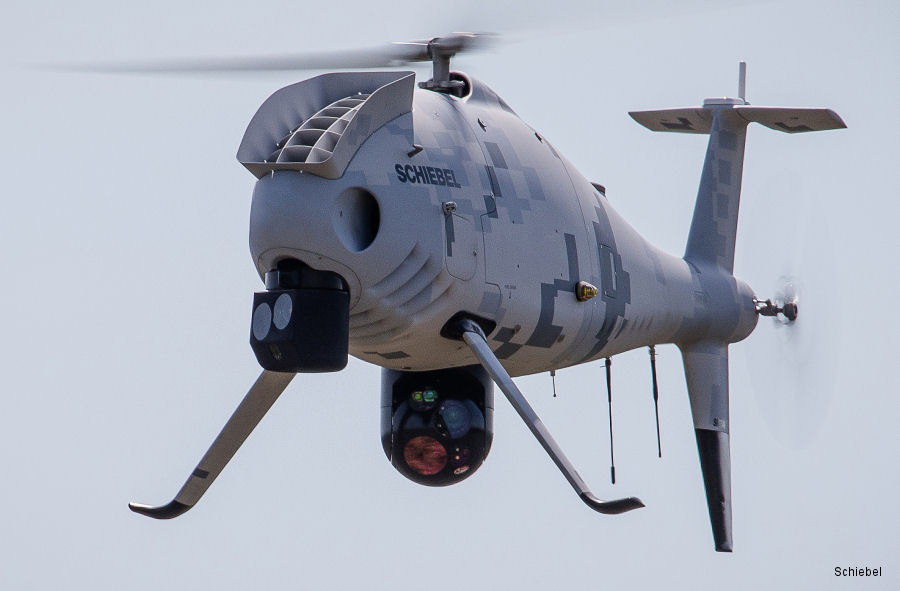 New Search Capability for the Camcopter Drone, 02-May-18 : Overwatch Imaging, based in Oregon and specialized in precision aerial photography, integrated its small target detection device PT-8 Oceanwatch into the S-100 Camcopter drone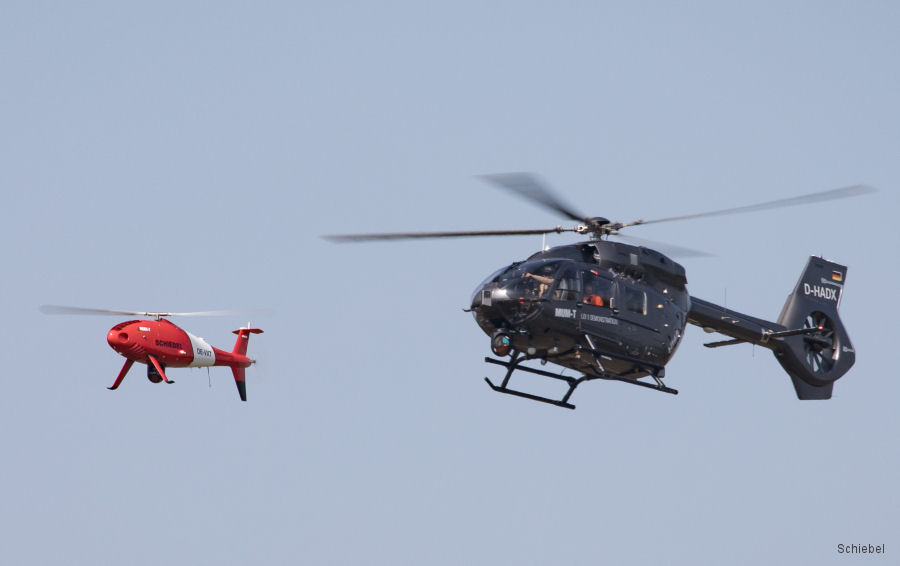 Drone Historic Flight by Airbus and Schiebel, 24-Apr-18 :

Airbus and Schiebel tested Manned Unmanned Teaming (MUM-T) capabilities between an H145 a Camcopter S-100 drone. First European helicopter manufacturers to demonstrate this technology. The highest Level of Interoperability (LOI 5) was achieved which allows the manned platform (in this case the H145 helicopter) to exercise full control of the drone including its take-off and landing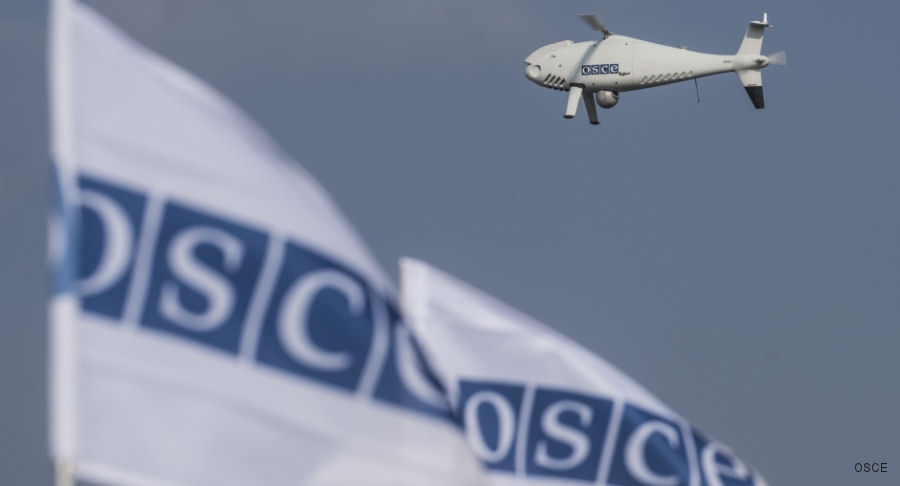 Drone Camcopter to Monitor Situation in Ukraine, 28-Mar-18 : Camcopter S-100 UAV drones, operated by vendor under a service contract to the Organization for Security and Co-operation in Europe (OSCE) to monitor security situation in eastern Ukraine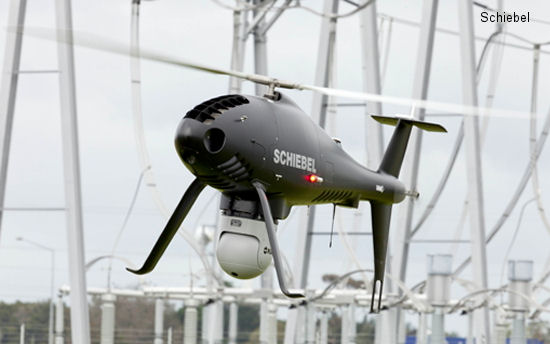 Camcopter S-100 power line patrol demo, 25-Sep-13 : Schiebel, FLIR and Transpower are proud to announce the successful demonstration of the Schiebel CAMCOPTER S-100 Unmanned Air System (UAS) with the integrated FLIR Corona 350 Sensor being used to inspect high voltage power-lines and supporting structures. This event marked the first time that this new capability was demonstrated using a UAS.
C/N
Mod
Built
ID In this Organisation
In other Org


000222
OE-VXT: Schiebel, test serial OE-VXX; 17apr18 MUM-T LOI-5 with an +

OE-VXV: schiebel

OE-VXW: schiebel; pictured at ILA 2006

000250
OE-VXX: schiebel; 2008 pictured on static display at Farnborough ; 2+

- OE-VXX: Feb16 on display at the Technical Museum in Vienna


---

Apr18 still on display at the Technical Museum in Vienn+


---

- OE-YAB: canc

OE-VXY: schiebel

OE-YAD: Dec15 with AIRICA (ATM Innovative RPAS Integration for Coast+