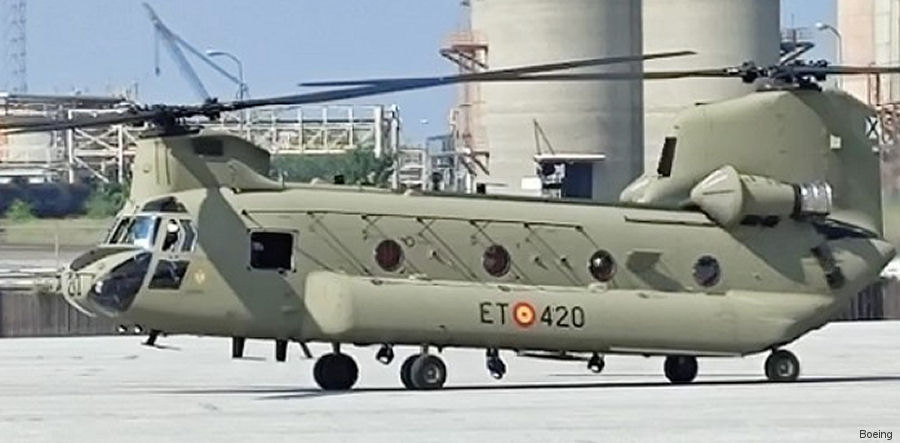 Plans to the transition to the Foxtrot variant began in 2014 with funds allocated for the program in 2018. Under an €820 millions contract, Boeing will upgrade the
CH-47D fleet
to the CH-47F variant.
The first helicopter arrived at Boeing Ridley Park, PA in 2020 after some delays due to the
COVID-19 pandemic
. First 3 upgraded Chinooks scheduled for delivery in Q4 2021. Last one and 17th helicopter to be completed in 2025.
The first CH-47F arrived in November 2021 and was received with an official ceremony at the Colmenar Viejo base in January.
As of January 2023, 5 CH-47F have been delivered with 7 more expected to arrive this year. 17th and final Chinook is scheduled for late 2024 and FAMET is aiming to secure funding for the 18th aircraft.
In February 2023 completed certification for embarked operations aboard
BPE Juan Carlos I
(video).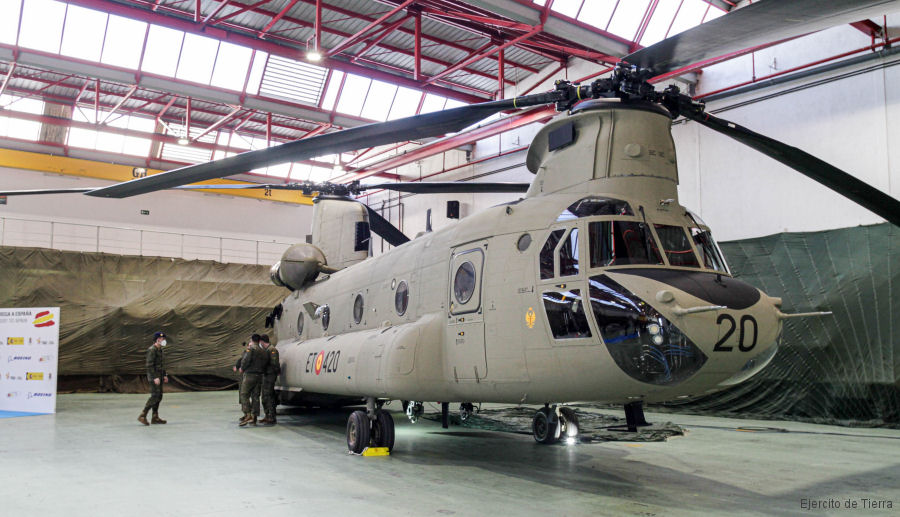 Delivery of First CH-47F Chinook to Spain, 03-Feb-22 : #Chinook Boeing delivered to the Spanish Army Aviation the first of 17 Chinook heavy lift helicopters upgraded to the CH-47F variant in an ceremony at Colmenar Viejo air base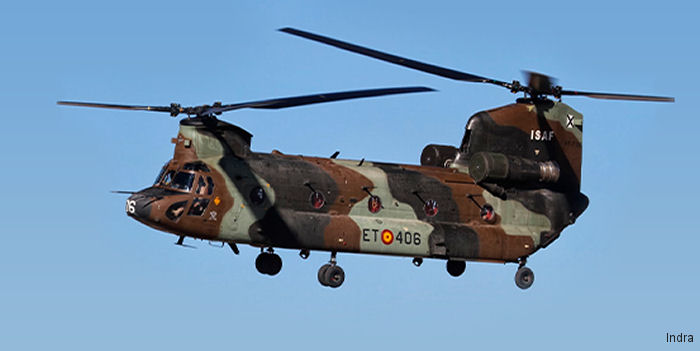 Indra Defense System for Spanish CH-47F Chinook, 24-Jan-22 : Indra will equip the Spanish Army new CH-47F Chinook heavy helicopters with latest generation electronic warfare systems ALR-400FD. InWarner sensor integrates both missile and laser detection alerts that warns of the presence of enemy target designators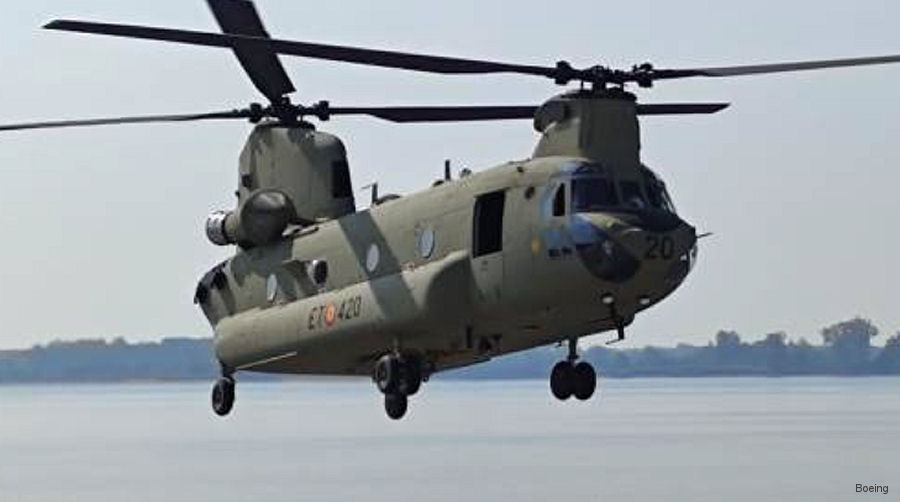 Boeing Completed First Spanish CH-47F Chinook, 12-Oct-21 : #chinook Boeing awarded Foreign Military Sales (FMS) contract to advance in the modernization of the Spanish Army Aviation CH-47 Chinook after completion of first helicopter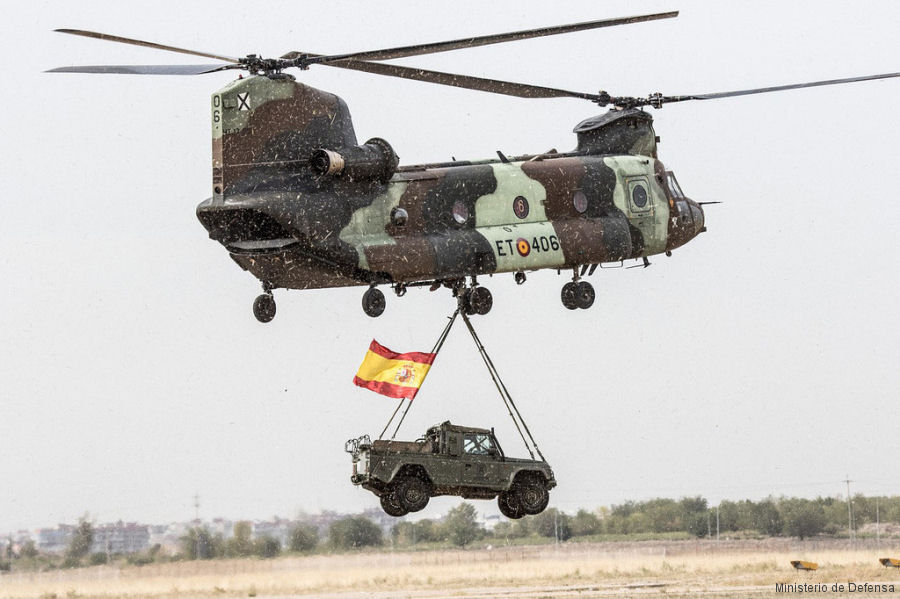 Spanish Army to Upgrade Chinooks to CH-47F, 04-Apr-18 : First announced in 2015, U.S. Defense Security Cooperation Agency reported a Foreign Military Sale (FMS) valued $1.3B to upgrade Spanish Army current 17 CH-47D Chinooks to the CH-47F type
C/N
Mod
Built
ID In this Org
In other Org


M.7500
HT.17-20A: ET-420 #10276 f/f Sep21 at Boeing Ridley Park, PA, pictured

M.7501
HT.17-21A: ET-421 #10277

M.7502
HT.17-22A: ET-422 #10278

M.7503
HT.17-23A: ET-423 #10279