On April 9, 2011 Swedish secretary of Defense, Sten Tolgfors, announced the purchase of 15 UH-60M Black Hawk via an US Army FMS (Foreign Military Sale) program. Known as the
Hkp 16
, they will fill the gap between the retirement of the
Hkp 4
and the fully deployment of the
Hkp 14
. Sikorsky is building and delivering all 15 aircraft to an accelerated 18-month production schedule that began in May 2011. Seven aircraft are on schedule for delivery to the US Army between September through December 2011, with the remaining eight through the fall of 2012. The plan will enable Sweden to deploy three of them to
ISAF
Afghanistan in April 2013.
The first 2 Hkp16 were delivered to 2.Hkpskv squadron in December 2011 and the last helicopter was received in April 2013. The same month 4 Black Hawks (ICEPAC unit) were deployed to Camp Marmal, Afghanistan in replacement of 2 Super Puma that were operated for 2 years.

On October 2016, fleet achieved 10,000 flight hours
Last 2 of Sweden 15 UH-60M to be delivered, 13-Sep-12 : STRATFORD, Connecticut - Sikorsky Aircraft, a subsidiary of United Technologies Corp., is planning this month to deliver the final two of 15 UH-60M BLACK HAWK helicopters to the U.S. Army for further transfer to the Swedish Defence Material Administration (FMV).
Saab signs support agreement with Sikorsky, 18-Jan-12 : The defence and security company Saab has signed a major support agreement with Sikorsky Aerospace Services regarding technical maintenance and support for Sweden's BLACK HAWK helicopters.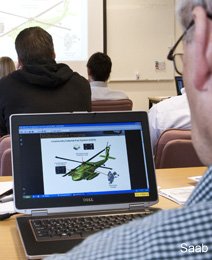 Black Hawk training at SAAB, 02-Dec-11 : Saab technicians are today commencing their training in the Swedish Armed Forces' new helicopter system, the HKP16 Black Hawk. The training begins with a week-long introductory course and is followed by a complete course regarding the UH-60M Black Hawk.
Saab signs Teaming Agreement with Sikorsky, 21-Jun-11 : Defence and security company Saab and Sikorsky has signed a Teaming Agreement regarding support and training services for the Swedish Black Hawk Programme.
C/N
Built
ID In this Organisation
In other Org


70-4130
161226: SAF Hkp-16 type FMS 11-27226 as 161325; 03jun12 2.Hkpskv /01+

161227: SAF Hkp-16 type FMS 11-27227 as 161326; pictured before del+

70-3820
2011
161228: SAF Hkp-16 type FMS 11-27228 as 161327; reser 161031; 03jun1+

70-3821
161229: SAF Hkp-16 type FMS 11-27229 as 161328; 03jun12 2.Hkpskv /04+

70-3824
161230: SAF Hkp-16 type FMS 11-27230 Oc12 2.Hkpskv /05

161231: SAF Hkp-16 type FMS 11-27231 Oc12 2.Hkpskv /06

70-4133
161232: SAF Hkp-16 type FMS 11-27232 Oc12 2.Hkpskv /07

161233: SAF Hkp-16 type FMS 11-27233 Oc12 2.Hkpskv /08

70-3912
161234: SAF Hkp-16 type FMS 11-27234 Oc12 2.Hkpskv /09

70-3922
161235: SAF Hkp-16 type FMS 11-27235 Oc12 2.Hkpskv /10

161236: SAF Hkp-16 type FMS 11-27236 unk 2.Hkpskv /11

70-3957
161237: SAF Hkp-16 type FMS 11-27237 Apr13 2.Hkpskv /12

70-3999
161238: SAF Hkp-16 type FMS 11-27238 (?) Mar14 2.Hkpskv /13

70-4034
161239: SAF Hkp-16 type FMS 11-27239 2.Hkpskv /14

161240: SAF Hkp-16 type FMS 11-27240 2.Hkpskv /15