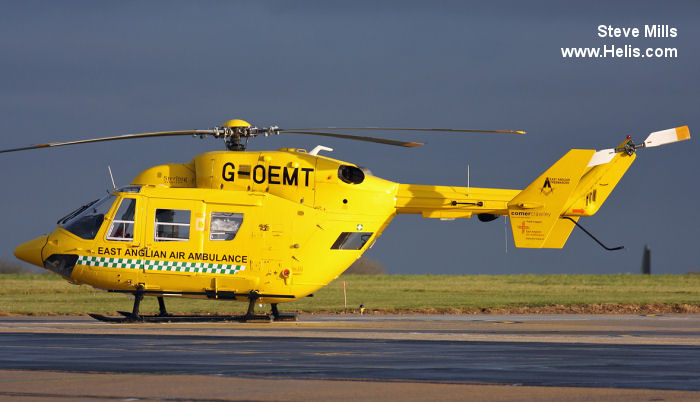 C/N
Mod
Built
ID In this Org
In other Org
7538
bk117c-1
2001
G-OEMT East Anglian Air Ambulance (EAAA)- BK-117C.1 ex D-HMEC. Delivered to Stirling He...

D-HMEC: Eurocopter Germany 2001; 2002 to Elilombarda
D-HMEC: BK-117C.1 used in Italy as an air ambulance, whilst sti...
G-OEMT: Sterling Helicopters Dec05; ex D-HMEC; to Air Ambulance
- G-OEMT: No longer operating as an Air Ambulance - stored on beh...
?: Bolivia ?
Airwork hangar, NZ

7504

w/o 2019

bk117c-1
1996
G-RESC East Anglian Air Ambulance (EAAA) 2006-2011 based at Norwich; walk-around video

D-HOTZ: Eurocopter Germany, also D-HMBF and D-HECA; to XA-THG, ...
- XA-THG: Mexico private
I-BKBS: Elilario Italia
D-HELW: temp serial
G-RESC: Sterling Helicopters Jul07-Dec12
G-RESC: Veritair Nov12-Jul15
Mar14, Now at Redhill with BIH
G-RESC: Patriot Aviation Ltd Jul15-Nov17
- G-RESC: May/Nov 2017 for sale Eurocopter BK 117C-1 1996; Buil...
- VH-OVG: Australia Mar18
- P2-TAH: Tribal Aurora Helicopters, Papua New Guinea Jul19, pict...








No longer with this org.