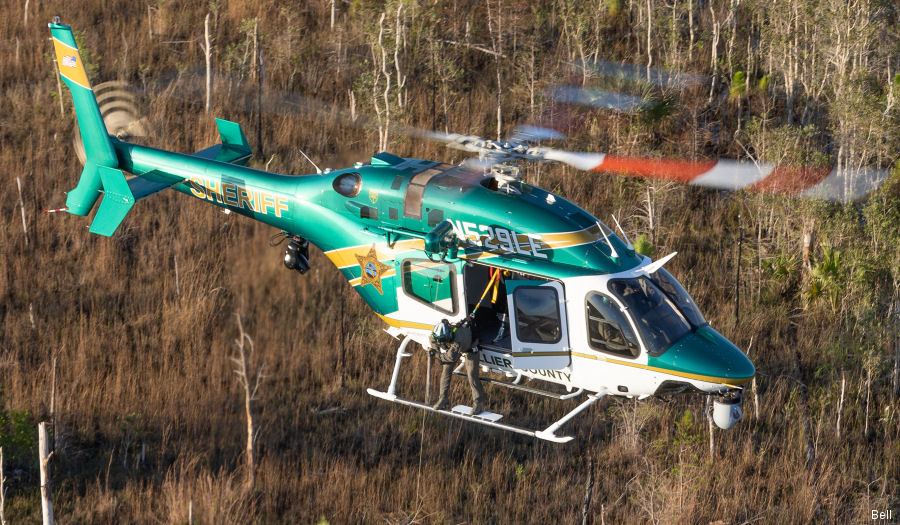 Bell, July 18, 2023
- Bell is proud to be a trusted partner for public safety operators providing industry-leading support, aftermarket solutions and training since 1948.
At this year's Airborne Public Safety Association Conference (APSCON), Bell (Booth #933) will display Nebraska State Police's Bell 505 and Collier County Sheriff's Bell 429.
Both the Bell 505 and Bell 429 deliver best in-class capabilities to complete the important mission of law enforcement agencies' daily aerial operations.
The Nebraska State Patrol began their Aviation Support Unit in 1970 with a Bell 206B Jet Ranger. Today, the agency's aircraft operate almost daily in the interest of public safety. The Aviation Support Division (ASD) will operate a Bell 505, a Bell 407 helicopter, four fixed-wing aircraft and provide support to any law enforcement agency in the state.
Collier County Sheriff's Office addition of the Bell 429 has been critical to its vast critical mission profile, notably search and rescue efforts in the Everglades.
Collier County Sheriff's Aviation Unit has utilized the Bell 429's multi-mission capability and speed to shrink the county and get to where they need to be to save lives.
Aeronautical Accessories
will be represented to showcase several of its product line that are critical to public safety operators, including the Bell 407 Glass Cockpit, Polycarbonate Windshields, Health Usage Monitoring Service (HUMS) and LED Nightscanner.
Bell's Global Training Facility is also joining the show lineup to share applicable courses for the Public Safety market.
With more than 100 individual operators in the Southwestern U.S., Bell will host an OH-58 Legacy and Safety Appreciation Luncheon on July 19.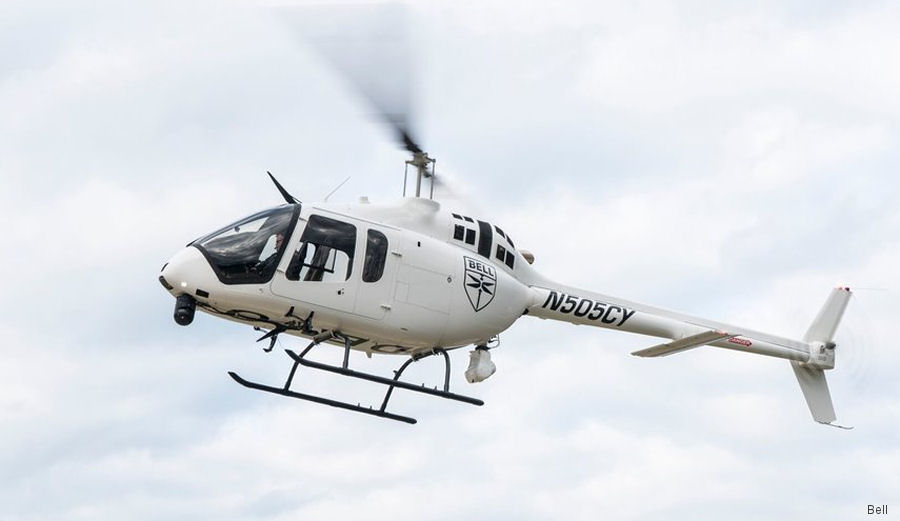 Bell 505 Law Enforcement Demonstrator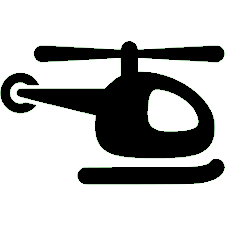 Aircraft mentioned in this article :
429 N529LE ( State of Florida )


Bell 429
Bell 505 Jet Ranger X


Collier County Sheriffs Office

State of Florida


NSP

Nebraska State Patrol
State of Nebraska