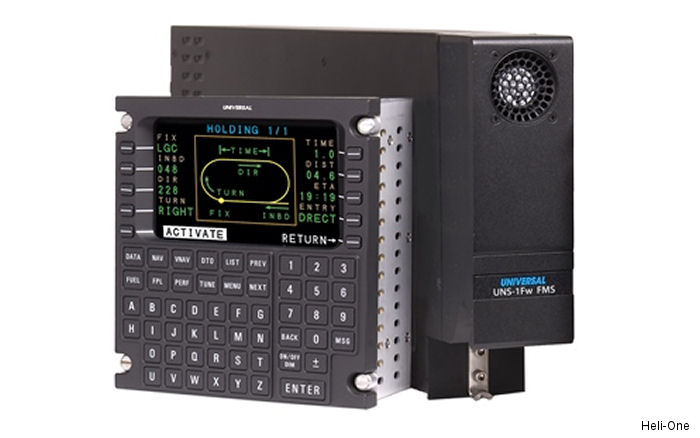 Heli-One, October 11, 2016 - Stavanger, Norway – Heli-One, a leading global provider of helicopter maintenance, repair, and overhaul (MRO) services, has received Supplemental Type Certificate (STC) approval for its Flight Management System (FMS) upgrade for the Airbus AS332L and AS332L1 from the European Aviation Safety Agency (EASA) and Transport Canada (TCCA).

This STC is a part of the AS332L/L1 modernisation program currently underway with the Bundespolizei German Police (BPOL) and contracted by NATO Support and Procurement Agency (NSPA). The program includes an extensive flight display upgrade.

The FMS has a dual configuration and uses the latest Satellite-Based Augmentation System (SBAS) technology, including GPS and Localizer Performance with Vertical Guidance (LPV) approach. To support police operations, the installed FMS also includes a Multi-Mission Management System (MMMS), allowing pilots to fly any one of six predefined search patterns. By leveraging Universal-customized Electronic Flight Information System (EFIS) software for AS332L/L1, the FMS can be fully coupled to the autopilot system to realize auto-fly in all flight phases.

With this FMS upgrade, pilots and crews have access to a wider range of flight management tools and additional automation features, ultimately reducing pilot and crew workload. The state-of-the-art GPS and LPV functionality enhance situational awareness and safety, while the MMMS maximizes mission performance with multiple patterns which can be accessed instantaneously.

"This is the result of many long hours of work from our Design teams as well as the other organisations involved," said Anthony DiNota, President, Heli-One. "This FMS upgrade will allow the Bundespolizei German Police to expand its operational capability with advanced mission management support, utilising the latest avionics technology, in addition to extending the aircraft service life and increasing its value."

The modification consists of:

- Universal Avionics' dual FMSs (integrated to the EFI-890H Primary Flight Displays (PFD) and CDV- 155 coupler).

- The integration supports all flight phases including 3-D coupled Pseudo ILS approaches as well as multiple non-precision and SBAS approaches (including Area Navigation (RNAV) (GPS) to LPV minimums).

- The FMS also provides both Enhanced Mode S and Automatic Dependent Surveillance-Broadcast (ADS-B) Out data to meet upcoming mandates.

- Universal Avionics' Solid-State Data Transfer Unit (SSDTU), for centralized data loading and recording.

Universal Avionics' Radio Control Unit (RCU), providing control of both legacy and new radios and is fully integrated with the FMS for flight phase- and location-based suggested frequencies.

"The FMS engineering for the Bundespolizei German Police program is a follow-on installation previously completed by Heli-One Canada on three law enforcement AS332s, registered in the United States," said Grady Dees, the Universal Avionics Director of Technical Sales. "It was a pleasure to work with the Heli- One team on the FMS integration to provide functionality not available in many new helicopters today."

Heli-One has been providing design services for over 40 years and has teams of designers around the world with proven expertise on a wide variety of platforms, including Airbus, Sikorsky, Bell and Leonardo. This STC is available for immediate purchase and can be complimented by an EFIS flight display system.

About Heli-One: Heli-One is based in Delta, British Columbia, Canada. Heli-One has MRO operations in: Delta, Canada; Stavanger, Norway; Fort Collins, Colorado; and Rzeszow, Poland. Heli-One is the world's largest independent helicopter MRO and holds certifications and expertise on a broad range of airframes and components from major helicopter and engine manufacturers, including Airbus, Sikorsky, Leonardo (AgustaWestland), Bell, Safran Helicopter Engines (Turbomeca), Pratt & Whitney and General Electric.

Heli-One is a segment of CHC Helicopter, the operating company of CHC Group Ltd. (OTC Pink Sheets: HELIQ).

About Universal Avionics: Universal Avionics is a leading manufacturer of innovative avionics systems offered as retrofit and forward-fit solutions for the largest diversification of aircraft types in the industry. Markets served include Business, Airline (regional/commercial), Government/Military, Special Missions, Helicopter and OEM.
Eurocopter AS332L1 Super Puma
Aerospatiale AS332L1 Super Puma
EASA
European Commission

Heli-One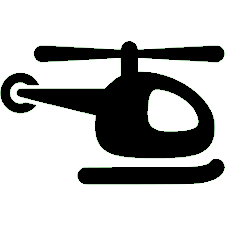 Helicopters Avionics
AS332L1 Displays Installations Expected Mid-2016
NATO Support and Procurement Agency
TCCA

Transport Canada's Civil Aviation
Government of Canada
Upgraded AS332L Completes Hands-Free Hover