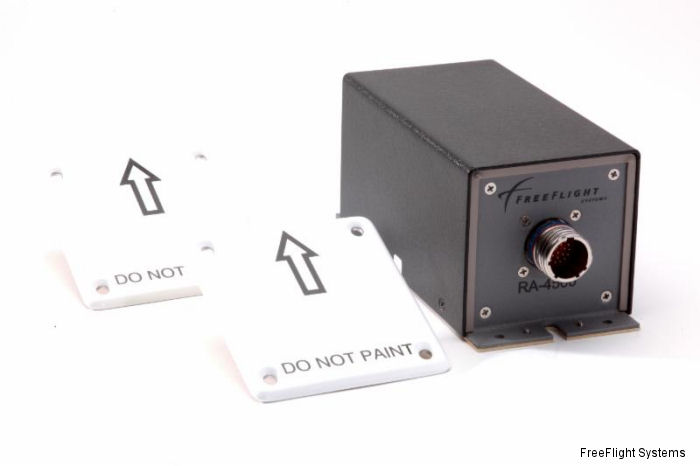 FreeFlight Systems, April 26, 2016 - WACO, TX - NextGen avionics leader FreeFlight Systems announced today that global aerospace, defense and transportation company Finmeccanica has selected the FreeFlight RA-4500 radar altimeter as standard equipment for AW119 single-turbine light helicopters.

The RA-4500 offers Finmeccanica's customers a highly-dependable, proven radar altimeter system that seamlessly integrates with the AW119's existing avionics. This equipment will ensure compliance with the FAA's radar altimeter mandate, which requires aircraft to be equipped with an approved solution by April 24, 2017.

"Customers worldwide have selected our radar altimeters for their combination of performance and value," said Pete Ring, FreeFlight Systems Director of Sales and Marketing. "Our expertise and deep understanding of helicopter operations have allowed us to develop rotorcraft systems that are robust, precise, lightweight and easy to install."

FreeFlight Systems modern radar altimeters are backed by more than 50 years of experience, and have a proven track record as a reliable solution in the most challenging and critical segments of flight. The TSO and ETSO-approved systems are extensively deployed worldwide in helicopter fleets, including some of the largest HEMS operations worldwide. With precision from 2,500 feet to ground level, the RA-4500 offers the crucial situational awareness required when flying over varying terrains at low altitudes in all conditions.

About FreeFlight Systems: FreeFlight Systems designs and manufactures high-performance avionics for flight safety. These solutions deliver substantial safety, cost, environmental, and other benefits for the NextGen airspace transformation. Founded in 2001 and based in Texas, the company pioneered the first certified aviation WAAS/GPS receiver and the first rule-compliant UAT ADS-B system. FreeFlight Systems produces a range of high quality, American-made, competitively priced systems for installation in all aircraft types.
AgustaWestland AW119Kx Koala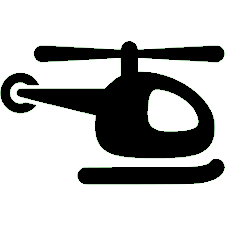 Helicopters Avionics

FreeFlight Systems
State of Texas