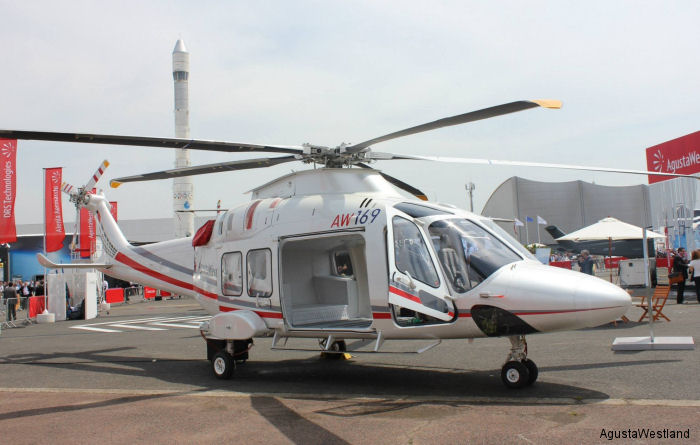 Leonardo, November 18, 2016 - The AgustaWestland AW169 light intermediate twin engine helicopter has achieved basic certification by the National Civil Aviation Agency (ANAC) of Brazil with deliveries to soon begin.

Of the more than 150 agreements signed for the AW169 to date, including firm orders, framework contracts, and options, over 20 of them are from operators in Brazil, with significant success in the executive/private transport sector.

The company maintains a leading position in the global VIP transport market with a 50 percent share in the multiengine segment, which will be further reinforced through AW169 deliveries worldwide.

A versatile, new generation twin engine light intermediate category helicopter, the AW169 has been designed in response to the growing market demand for an aircraft that delivers high performance, meets all the latest safety standards and has multi-role capabilities.

The AW169 incorporates several new technology features in the rotor system, engines, avionics, transmission and electric power generation and distribution systems.

The type has already been selected for a range of duties including executive/private transport, air ambulance, offshore transport and utility roles and is delivered to customers worldwide.

The AW169 is part of the family of new generation helicopters that includes the AW139 and AW189 models, which possess the same high performance flight characteristics and safety features as well as sharing a common cockpit layout, design philosophy and maintenance/training concept. This commonality will allow more effective operations for customers operating helicopter fleets across the 4 to 9 tonne categories.

Leonardo do Brasil
AgustaWestland AW169