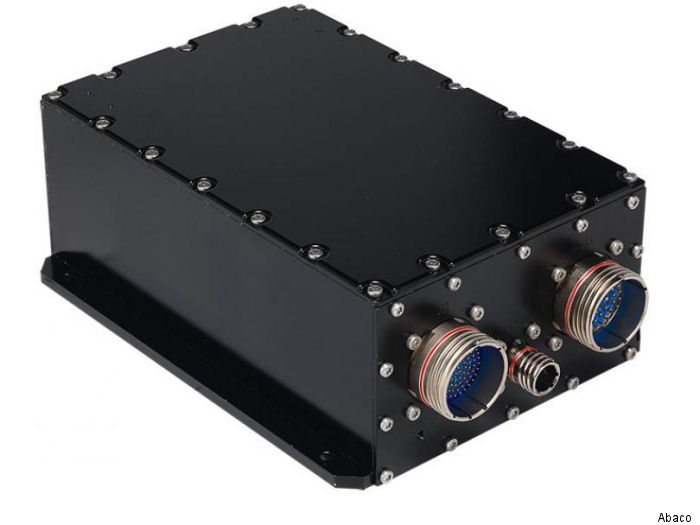 Abaco Systems, July 05, 2016 - HUNTSVILLE, Ala. - Abaco Systems today announced that its customer, Leonardo Helicopters would be demonstrating its AgustaWestland AW189 helicopter at the Farnborough International Airshow (Farnborough, UK: 11-15 July).

The AW189 features Abaco's DAQMAG2A high performance rugged display computer, which has been integrated by Leonardo into the AW189 helicopter to provide video capture, processing, and transmission.

Qualified to DO-160G and built to TRL (Technology Readiness Level) 9, the DAQMAG2A is optimized for size, weight and power (SWaP). It is designed to minimize cost, risk and time-to-market for prime contractors, systems integrators, and OEMs.

The rugged display computer has been deployed not only on the AW189, but also the AW169, the AW149 and AW101 helicopters as well as by other manufacturers on other platforms, including by FLIR Systems.

The DAQMAG2A has a powerful video I/O capability that enables it to be connected to a variety of video inputs and outputs for video routing and video conversion. These video connections support standard definition, high definition, and computer resolutions up to 1,600 by 1,200 pixels. It can be connected to most industry standard analog and digital formats including HD/SD SDI, NTSC and PAL as well as RGB including sync-on-green standards.

"We are delighted that Leonardo has chosen to showcase the AW189 featuring the DAQMAG2A at the world's most prestigious airshow," said Chris Lever, Product Management at Abaco Systems. "This powerful, rugged display computer brings performance, flexibility and functionality that helps the AW189 helicopter achieve leadership in its class."

The bi-annual Farnborough International Airshow sees some 100,000 visitors and 1,500 exhibitors from around the world converge on the Hampshire town. At the previous event in 2014, around $200 billion of orders were placed.

The AW189 is a "super-medium class" twin-engined helicopter designed to be suitable for long range operations. The cockpit features high levels of external visibility and advanced situational awareness technologies, and is designed to reduce crew workload and enhance safety. Avionics on the AW189 are fully integrated and include four color LCD panels, a 4-axis dual-duplex digital automatic flight control system, autopilot, search/weather radar, cockpit voice recorder, flight data recorder, night vision goggle-compatibility, health and usage monitoring system, moving map system, SATCOM, synthetic vision system, emergency locator system, helicopter terrain avoidance system (HTAWS), traffic collision avoidance system II (TCAS II), direction finder, forward looking infrared (FLIR) camera, and VHF/UHF radio. The avionics were designed to use an open architecture, making customer-specified upgrades and additions easier and enabling additional options.

About Abaco Systems: Abaco Systems is a global leader in open architecture computing and electronic systems for aerospace, defense and industrial applications. Spun out of General Electric in 2015, we deliver and support open modular solutions developed to upgrade and enhance the growing data, analytics, communications and sensor processing capabilities of our target applications. This, together with our 700+ professionals' unwavering focus on our customers' success, reduces program cost and risk, allows technology insertion with affordable readiness and enables platforms to successfully reach deployment sooner and with a lower total cost of ownership. With an active presence in a significant number of national asset platforms on land, sea and in the air, Abaco Systems is trusted where it matters most.
AgustaWestland AW189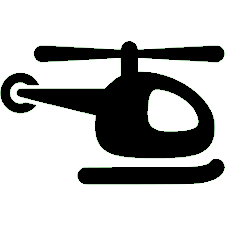 Helicopters Avionics