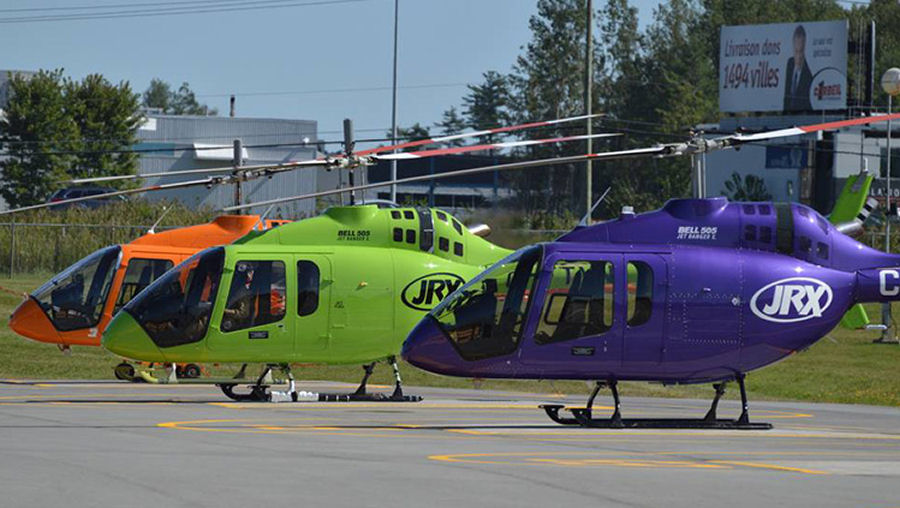 Bell Helicopter, November 12, 2017
- Dubai Air Show – Bell Helicopter, a Textron Inc. company, announced today the certification of the Bell 505 Jet Ranger X by the European Aviation Safety Agency (EASA).
"This is a significant milestone for the Bell 505 Jet Ranger X and I know our customers in Europe are thrilled to hear the news as well," said Patrick Moulay executive vice president, Commercial Sales and Marketing. "Our mission with the Bell 505 was to reclaim the short single light market while honoring the Jet Ranger legacy and the phenomenal customer response is evidence we are on track."
The Bell 505 has received certification from the civil certification authorities in the United States, Australia, Chile, Guatemala, Indonesia, Mexico, New Zealand, Peru, South Korea, Argentina and most recently, Japan.
European Operators

"This is an important milestone for the Bell 505 and the timing of the news is very exciting," said Glenn Isbell, executive vice president, Customer Support and Services "We are hosting our first Bell 505 European operators this month at our Bell Training Academy in Fort Worth and the first aircraft in the region is scheduled to be delivered at the beginning of 2018."

The reliability, speed, performance, and maneuverability of the Bell 505 is integrated with a flat floor, open cabin that is configurable for a wide variety of missions and payloads. The spacious cabin can be configured to carry up to four passengers or configured for internal cargo missions by removing quick disconnect rear cabin seats and/or copilot seat. The Bell 505's flat floor cabin design and large rectangular baggage compartment lets the Bell 505 adapt to your changing mission needs. These features combined with a proven and reliable drivetrain and rotor system make the Bell 505 a true multi-mission aircraft in the short light single-engine market.
Bell 505 Jet Ranger X
EASA
European Commission