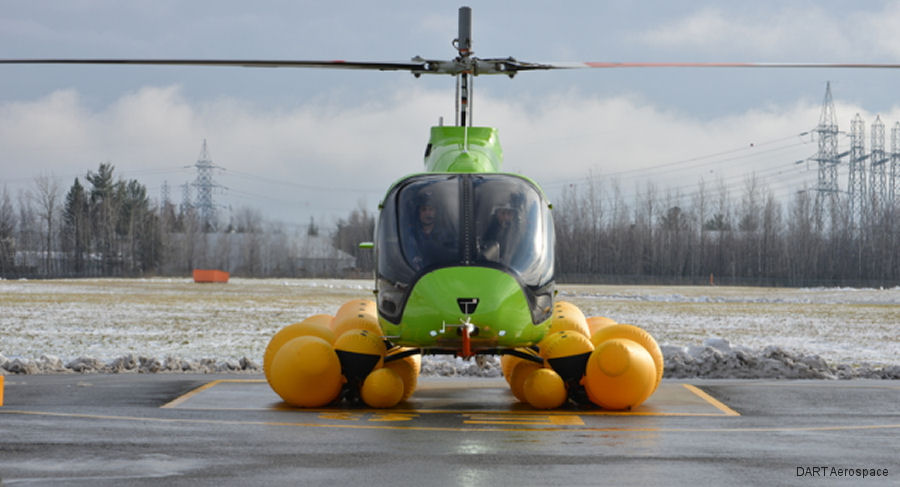 DART Aerospace, February 27, 2018 - Hawkesbury, Ontario – At last year's Heli-Expo, DART Aerospace and Bell Helicopter announced a partnership to develop an Emergency Float System (EFS) for the Bell 505 Jet Ranger X, with a very ambitious timeline of certification by Q1 2018.

Today, we are proud to announce that the joint development team has met its lofty goal. After a rigorous certification and qualification program, the 505 EFS has received an STC approval from Transport Canada within the original project schedule.

"DART's on-time delivery for this project was impressive. There was great teamwork between both teams to get this kit delivered in a timely fashion allowing Bell to meet its customer commitments," states LaShan Bonaparte, 505 Jet Ranger X Program Manager at Bell Helicopter Textron.

With the strong, worldwide demand for the Bell 505, this STC Float System is undoubtedly an important milestone for both Bell Helicopter and DART Aerospace, greatly improving the versatility of one of the most innovative light single engine helicopters to be developed in years.

David Shepherd, Vice President of Certification at DART Aerospace confirms, "The execution by both project teams was outstanding and DART is proud to deliver the first 505 EFS kits to Bell Helicopter in less than 1 year from the announcement of the Bell-DART partnership for this product".

In line with the spirit of innovation and synergy that marked the development of the EFS, the float design incorporates DART's patented Tri-Bag Float technology, which delivers greater stability during water landings while allowing unimpeded egress during emergencies. The combination of lightweight design and reliability was a key component in the development of the EFS, and underscores why the DART 505 Emergency Float System is the first and only such system available on the market.

FAA certification is expected by mid-2018.

As an addition to DART's commitment in developing high-quality solutions for this popular model, DART now offers Bearpaws for the 505, ideal for rough terrain landings. TCCA certification was issued just a few days ago.

About DART Aerospace: DART Aerospace is a privately held aerospace company. DART provides industry-leading design, manufacturing and market-certified solutions for the helicopter and aerospace industry. With an impressive line-up of over 850 STC's and 4,500 products, DART offers a comprehensive portfolio of: aftermarket products, accessories, spare parts and tools for civil and military operators, all major rotorcraft OEMs, completion centers and MR&O facilities. D

ART's key products include: flotation systems, landing gears, interior and exterior accessories, cargo expansion, external loads, cable cutters and filters. All this, in addition to extensive engineering capabilities and manufacturing centers delivering fast time-to-market solutions with superior customer support in over 120 countries worldwide.
505 Jet Ranger X in

DART Aerospace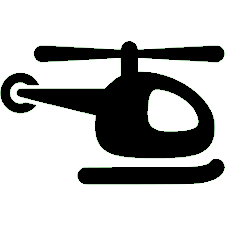 Helicopters Emergency Float System
DART to Develop Bell 505 Emergency Flotation System
FAA Approves Bell 505 DART' Emergency Flotation System