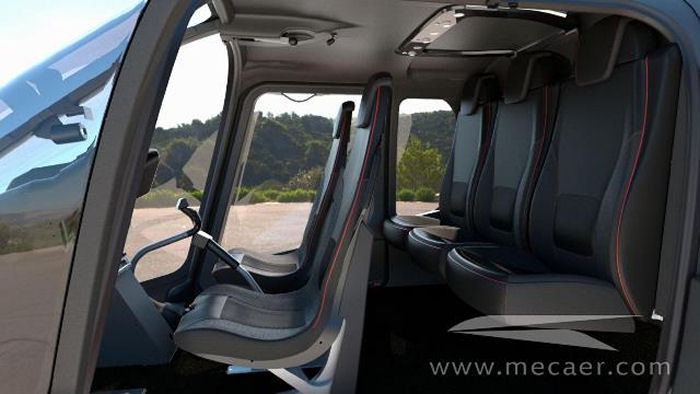 Mecaer Aviation Group, February 27, 2018 - HAI Heli-Expo – Mecaer Aviation Group, Inc. (MAG) signed a VIP interior in the first commercially operated Bell 505 today at Heli-Expo.

Montreal, QC based, Helite Aviation has ordered the first Bell 505 MAGnificent to be operated as a commercial, for hire aircraft in the North American region. Helite's Bell 505 will be customized by Mecaer and will include style upgrades to the passenger and crew seats, carpet with threshold covers, reading lights and air gaspers, new passenger service units (PSUs), new cabin liners for the doors and ceiling areas and flight control boots.

The completion will be performed at Bell Helicopter's Mirabel facility by MAG, while the major components of the interior will be manufactured in Italy. The style will be very familiar to the rotorcraft community. MAGnificent style will be evident in the shape of the passenger and crew seats along with curvature and design of the panels. Mecaer has maintained the MAGnificent family feel and appearance for the Bell 429, 525 and now the 505.

MAG and Helite, along with Bell Helicopter will co-market the Bell 505 and VIP interior by utilizing the aircraft on customer demo-flights, participation in local trade-shows and various social media outlets.

"The Bell 505 MAGnificent completes the trilogy for our VIP style on Bell Helicopter aircraft." said Armando Sassoli, Co-General Manager of Mecaer Aviation Group. "Our team is extremely pleased to be working with Helite Aviation and Bell Helicopter to help promote such a strong product and brand."

"Helite Aviation is looking forward to the delivery of its new Bell 505. We are confident that the superior capability and performance of the aircraft combined with the outstanding craftsmanship and comfort of the MAGnificient bespoke interior is defining a new category in the light single segment. We are confident it will bring added value to our VIP and corporate customers. The strong support of Mecaer combined with the legendary Bell product support made them natural partners for us to go forward with the MAGnificient interior upgrade program for our 505" said Mathieu Norman, owner of Helite Aviation.

About Mecaer Aviation Group: With facilities across Italy, Canada and the United States, MAG offers integrated systems including flight controls, landing gear and actuation systems, as well as cabin comfort systems for helicopters, business aircraft, general aviation and basic trainers. Capabilities include design, development, manufacture, certification, and noise and vibration abatement, together with completion, modification, and MRO services.

About Helite Aviation: Helite Aviation is a corporate & VIP transport company based in Montreal, Canada operating a varied fleet of helicopters. Offering flexibility and premium services tailored to clients with exclusive facilities certified by Transport Canada, Helite Aviation is the only company operating a fully certified private heliport downtown Montreal.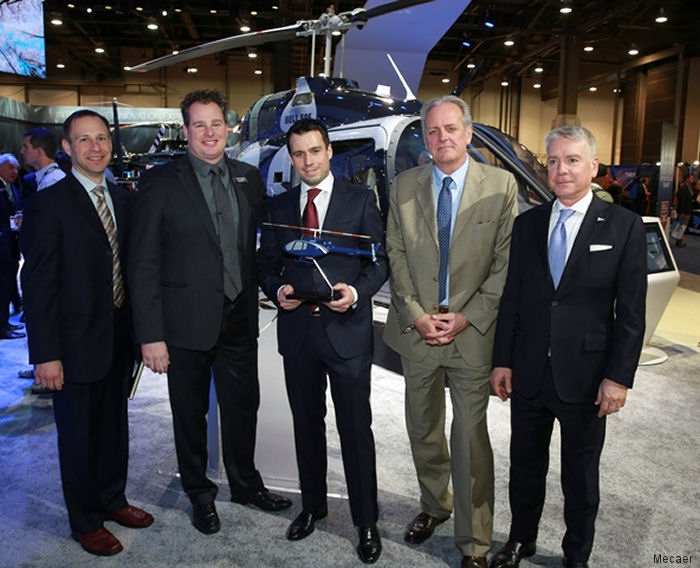 505 Jet Ranger X in

Mecaer

Helite Aviation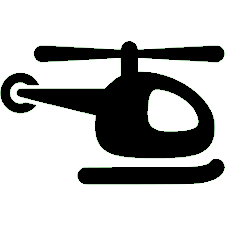 Helicopters Interior Designs
Mecaer VIP Bell 505 at Heli-Expo 2019