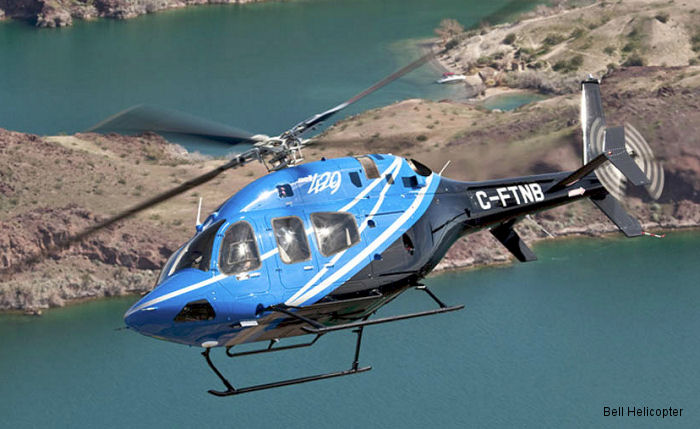 Bell Helicopter, June 10, 2015 - Fort Worth, TX - Bell Helicopter, a Textron Inc. company, announced today that it has received approval to perform maintenance and customization on all Canadian registered aircraft under the certification of the European Aviation Safety Agency (EASA) at its facility in Prague, Czech Republic.

"We continue to enhance our customer offerings at Bell Helicopter Prague to maximize our capabilities throughout Europe," said Michael Reagan, director, global services at Bell Helicopter. "This approval signifies another important step in our commitment to the region and driving enhancements to meet the long-term needs of our customers."

Bell Helicopter Prague is the company's regional customization, delivery and aftermarket service center, and addresses the needs of Bell Helicopter's European customer base. The company acquired Bell Helicopter Prague, previously known as Aviation Service a.s., a world-class provider of modifications, upgrades, avionics and special mission packages in February 2010. Shortly thereafter the company achieved EASA Part 145 approval and Part 145 Maintenance Organization Approval certification from the Ukraine State Aviation Administration. In 2013, EASA granted expanded and updated terms of that facility's Design Organization Approval (DOA), allowing it to perform major changes on the primary structure and cabin interiors of all Bell Helicopter models. In 2014 the company announced the legal name change of the facility from Aviation Services, a.s. to Bell Helicopter Prague, a.s.

"Bell Helicopter has been serving Europe for more than 50 years, and we continue to invest in our team and make developments to our facility to provide the most advanced and world-class service offerings to our customers," continued Reagan.

The Bell Helicopter facility in Prague compliments the company's extensive support and service network located throughout Europe. Bell Helicopter has supported its customers in more than 50 countries in Europe, Russia, the Middle East and Africa from its Amsterdam Supply Center, which recently celebrated its 40th anniversary. The company also serves its regional customers at Rotor Blades, Ltd., in Warminster, England, a blade repair center, and has 15 Bell Helicopter Authorized Customer Service Facilities (CSFs) located in Europe and Russia to perform maintenance, repair and overhaul on Bell Helicopter aircraft.

Bell Helicopter Europe
EASA
European Commission