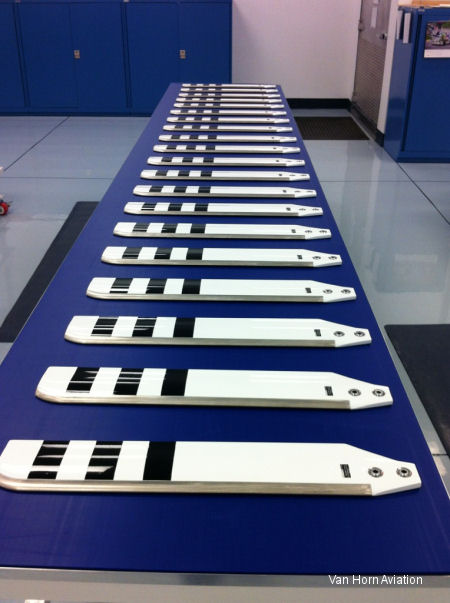 Bell Helicopter, February 26, 2014 - ANAHEIM, CA - Bell Helicopter, a Textron Inc company, announced it has signed a memorandum of understanding (MOU) with Van Horn Aviation to develop a composite main rotor blade for the Bell 206 product line.

Van Horn Aviation has agreed to design, certify and manufacture the rotor blades with input from Bell Helicopter Engineering. This will facilitate Bell Helicopter's adoption of the blade.

"We continue to build on the success we have seen collaborating with Van Horn Aviation on the Bell 206 tail rotor blades," said Eric Cardinali, executive vice president, Bell Helicopter Customer Support and Services. "We have seen a significant reduction in Direct Maintenance Costs (DMC) of the Bell 206B/L tail rotor blades currently on the market, and we are confident that this new endeavor will continue to help our customers manage their DMCs and keep them safely flying."

"The Bell 206 main rotor blade MOU continues the on-going relationship with Bell Helicopter," said James Van Horn, president, Van Horn Aviation. "We find the collaborative approach beneficial to both companies in bringing innovation and new technology to existing Bell Helicopter products."

When certified, the Bell 206 main rotor blades along with the Bell 212/412 tail rotor blades will be distributed under Bell Helicopter's Aeronautical Accessories brand. Under the Aeronautical Accessories brand, Bell Helicopter currently serves as the exclusive distributor for the Van Horn composite tail rotor blade for the Bel 206 B/L aircraft.

About Van Horn Aviation: Based in Tempe, Arizona, Van Horn Aviation (VHA) specializes in the design, certification and manufacturing of aftermarket dynamic components for various rotorcraft. Today VHA manufactures composite tail rotor blades for the 206/OH-58 and UH-1 Huey series of aircraft. VHA holds FAA, Transport Canada, EASA and Brazilian STCs for the 206/OH-58 blades, and FAA STC SR02051LA for the UH-1 blades. VHA is also currently developing new composite tail and main rotor blade designs for various helicopters.
Bell 206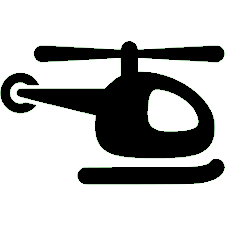 Helicopters Blades
VHA

Van Horn Aviation
State of Arizona
Van Horn Aviation Bell 206B Composite Main Rotor Blades