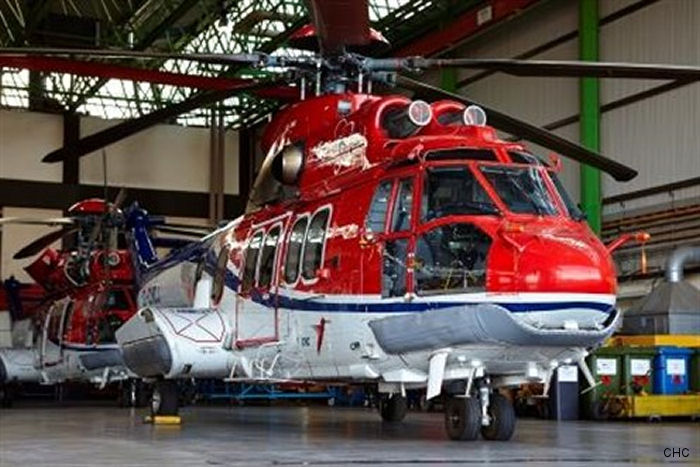 CHC, November 12, 2016 - IRVING, TX - CHC Group today announced that on November 11, 2016, the Company filed a proposed chapter 11 plan of reorganization and related Disclosure Statement with the United States Bankruptcy Court for the Northern District of Texas.

Under the terms of the Plan, a comprehensive recapitalization of CHC will be completed that will provide $300 million in new capital from the Company's existing creditors, as well as terms for restructured aircraft leases and the option for additional asset based financing commitments of $150 million from The Milestone Aviation Group Limited and its affiliates. The Company intends to seek confirmation of the plan in early 2017 and is on track to emerge from the court-supervised process shortly thereafter.

The Plan is supported by: The Milestone Aviation Group Limited and certain of its affiliates; holders of approximately 67.56% of the outstanding principal amount of the Company's 9.25% Senior Secured Notes due 2020; the Official Committee of Unsecured Creditors; and holders of approximately 73.56% of the outstanding principal amount of the Company's 9.375% Senior Notes due 2021.

Karl Fessenden, President and Chief Executive Officer:

"We are continuing to make important progress as we enter the final phase of our financial restructuring. We are confident that this Plan, together with our strong and competitive operating model, will significantly enhance our financial flexibility and establish a sustainable capital structure that enables CHC to invest in and grow the business over the long-term. We appreciate the support of our lenders, which we believe reflects their confidence in CHC's future. We look forward to emerging as a stronger company positioned for long-term success. As always, we remain committed to maintaining our position as a world class helicopter service provider and continuing to set the standard for safety, customer service and value across the industry."

Mr. Fessenden added, "We thank our employees for maintaining our high quality of customer service and commitment to safety during this process, as well as our loyal customers, suppliers and other stakeholders for their support as we take the final steps in our financial restructuring."

The Disclosure Statement filed today contains historical information regarding CHC, a description of proposed distributions to creditors, an analysis of the Plan's feasibility, as well as many of the technical matters required for the solicitation process, such as descriptions of who will be eligible to vote on the Plan and the voting process itself. The Company will seek approval of the Disclosure Statement at a hearing scheduled for December 20, 2016, and intends to solicit creditors' votes on the Plan once the court grants such approval.

CHC's Plan and Disclosure Statement as well as other information related to the restructuring proceedings are available at www.kccllc.net/chc. The Plan is subject to confirmation by the court. This press release is not intended as a solicitation for a vote on the Plan.

Customers, suppliers and other stakeholders can find additional information about CHC's reorganization at www.chc.ca/restructuring.

About CHC: CHC Helicopter (OTC PINK: HELIQ) is a leader in enabling customers to go further, do more and come home safely, including oil and gas companies, government search-and-rescue agencies and organizations requiring helicopter maintenance, repair and overhaul services through the Heli-One segment.

Restructuring
CHC
Canadian Helicopter Corporation

Milestone Aviation
Avinco to Remarket 21 ex-CHC H225 Fleet
CHC Announces $450 Million to Recapitalize
CHC Plan of Reorganization Confirmed by Court