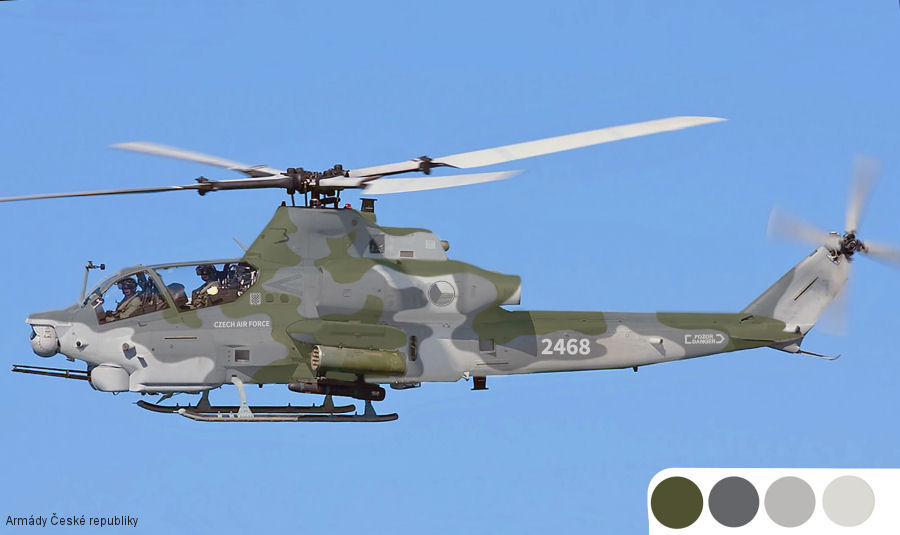 Bell, February 25, 2022 - AMARILLO, Texas – Bell Textron Inc., a Textron Inc. company, has started production of the first AH-1Z Viper for the Czech Republic at Bell's Amarillo Assembly Center.

The production of the Viper joins UH-1Y production as part of the Czech Republic Foreign Military Sale (FMS) of mixed fleet aircraft.

"Bell understands what it means to execute a successful international program," said Mike Deslatte, vice president and H-1 program director, Bell.

"We understand the importance of providing the unmatched capability of the H-1 aircraft to our customers. Bell remains focused on producing exceptional combat aircraft and providing modern capabilities for the Czech Air Force as a partner in the H-1 program, along with the U.S. Government."

Bell's work beyond aircraft manufacturing includes building a flight training device for the Czech Republic, essential to integrating the new helicopters into the Czech Armed Forces.

Bell began production on the Czech Republic UH-1Y in 2021, marking the first production for an international operator of the UH-1Y. The Czech Republic's purchase of both the AH-1Z and UH-1Y takes full advantage of the 85 percent commonality between parts and enabling full mission capabilities between both aircraft.

In addition to the Czech Republic, Bell is actively producing AH-1Zs for the U.S. Marines Corps and the Kingdom of Bahrain. In total, the H-1 program is on track to produce 217 AH-1Zs and 168 UH-1Ys, with more than 100 consecutive H-1s delivered on time for the USMC and FMS customers.

About Bell: Thinking above and beyond is what we do. For more than 85 years, we've been reimagining the experience of flight – and where it can take us. We are pioneers. We were the first to break the sound barrier and to certify a commercial helicopter. We were aboard NASA's first lunar mission and brought advanced tiltrotor systems to market. Today, we're defining the future of advanced air mobility.

Headquartered in Fort Worth, Texas – as a wholly-owned subsidiary of Textron Inc., – we have strategic locations around the globe. And with nearly one quarter of our workforce having served, helping our military achieve their missions is a passion of ours.

Above all, our breakthrough innovations deliver exceptional experiences to our customers. Efficiently. Reliably. And always, with safety at the forefront

About Textron: Textron Inc. (NYSE: TXT) is a multi-industry company that leverages its global network of aircraft, defense, industrial and finance businesses to provide customers with innovative solutions and services. Textron is known around the world for its powerful brands such as Bell, Cessna, Beechcraft, Hawker, Jacobsen, Kautex, Lycoming, E-Z-GO, Arctic Cat, Textron Systems, and TRU Simulation + Training.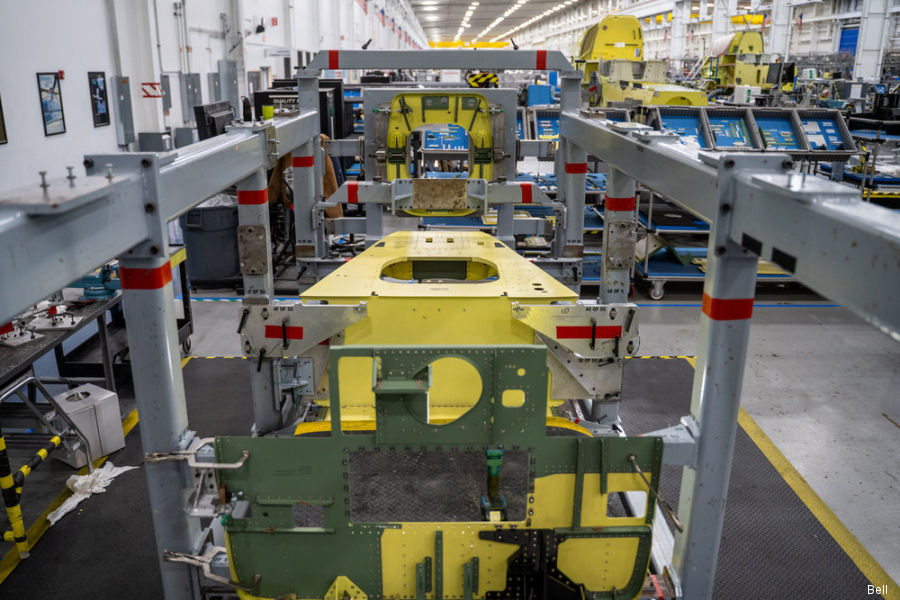 cabin of Czech AH-1Z loaded onto the manufacturing line at Amarillo Assembly Center, Texas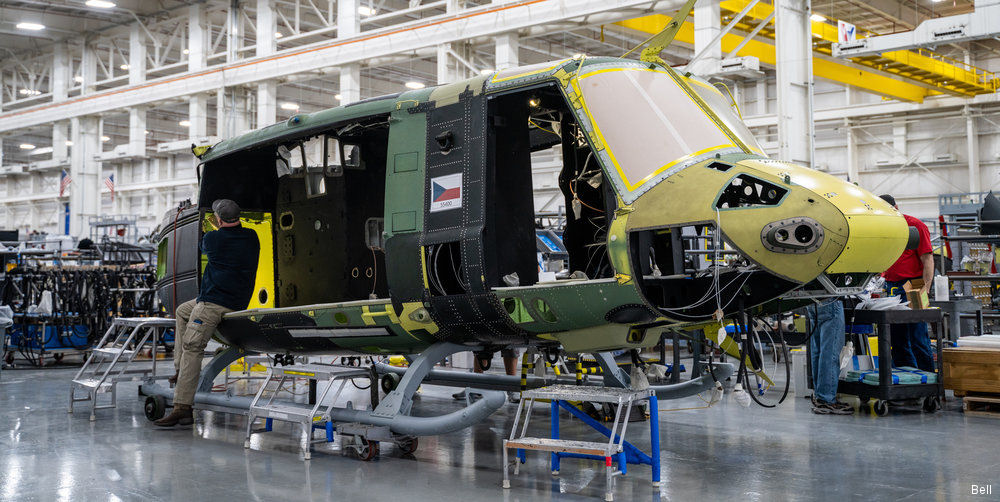 Czech Air Force also ordered 8 UH-1Y Venom
Location :

Amarillo
AH-1Z Viper in

Vzdušné síly AČR