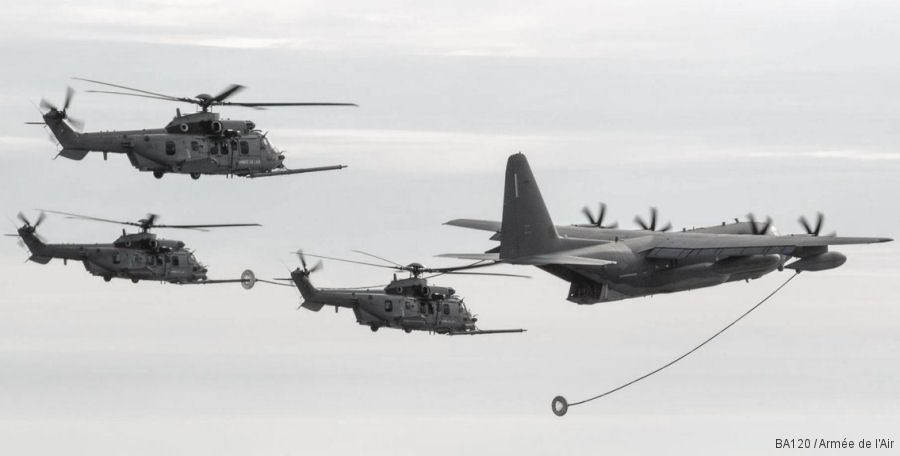 Exercise Dark Dune 2017-II
Exercise Dark Dune 2017-II
French Air Force Caracal pilots completed air refueling qualifications with USAF MC-130J at Cazaux in a new edition of the Dark Dune exercise
Helis, December 08, 2017 - Two US Air Force 67th SOS MC-130J Commando II deployed to Cazaux air base (BA120) in France on December 7 to help Armée de l'Air pilots of the EH01.067 Pyrenees special operations squadron validate air refueling qualifications with their H225M Caracal helicopters.

Called "Dark Dune", this is the second edition of year 2017 after the one completed last May at RAF Mildenhall, homebase of the American special ops Hercules aircraft.

France ordered 2 KC-130J tankers in 2016 and are scheduled to be delivered in 2019.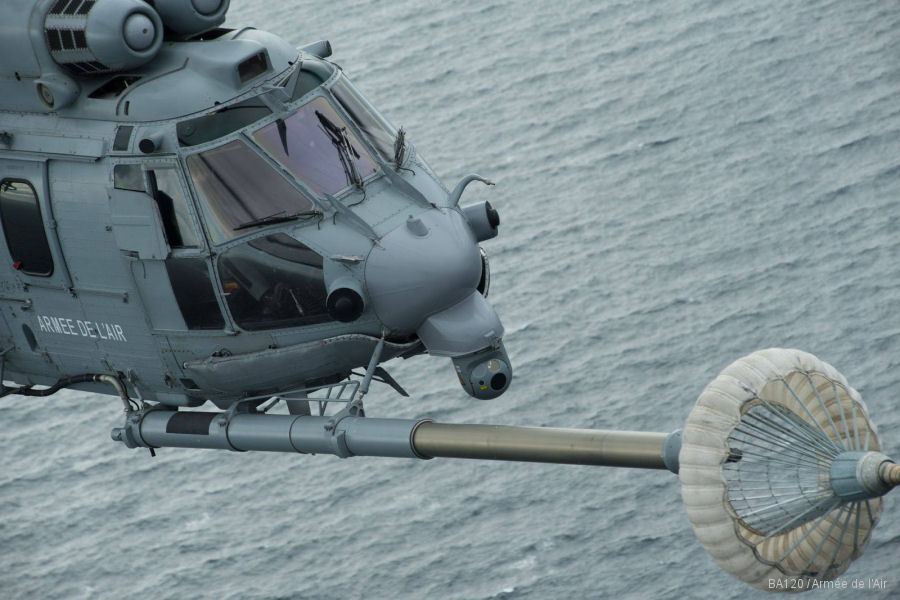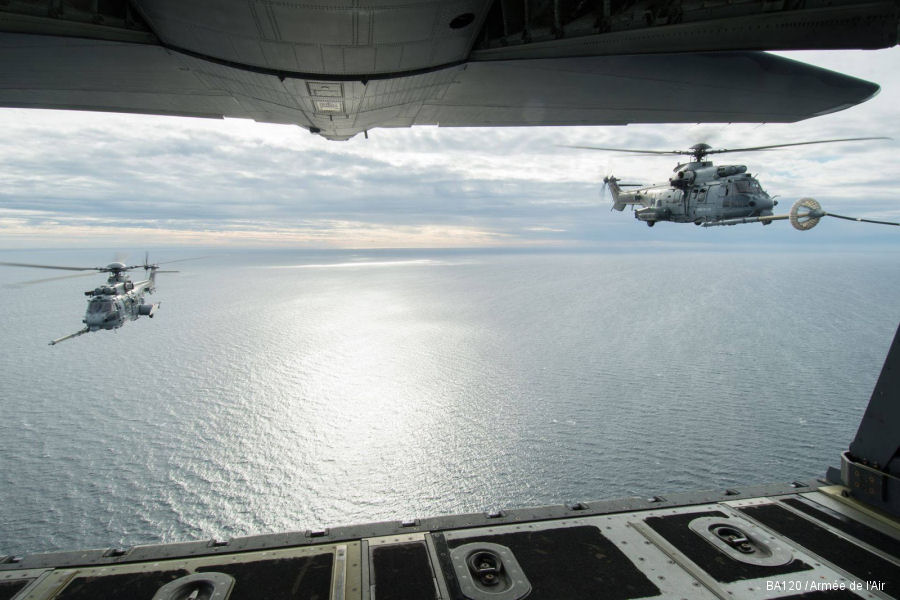 This article is listed in :
EH01.067

Escadron d'Helicopteres 01.067 Armée de l'Air ( French Air Force )
67 SOS

67th Special Operations Squadron US Air Force
Eurocopter EC725R2 Caracal


Cazaux (BA120)
Latest Top News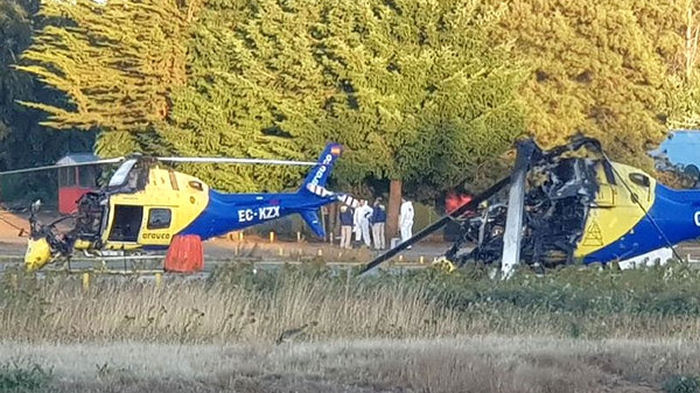 FAASA Chile

Airbus Helicopters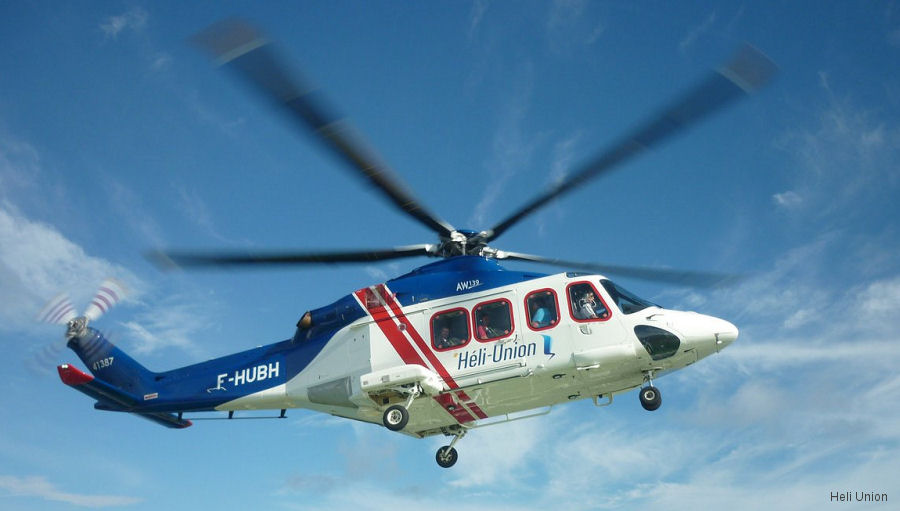 AgustaWestland AW139 in Heli-Union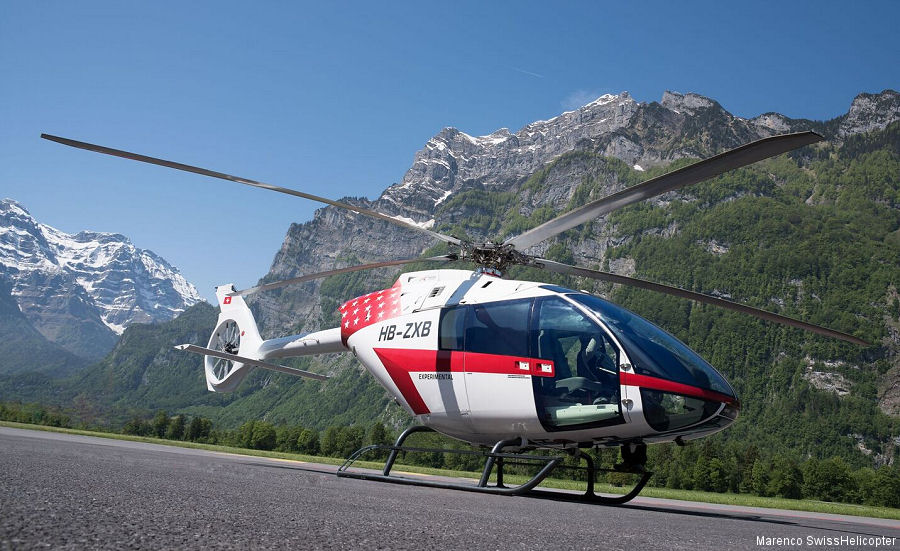 Marenco SwissHelicopter SKYe SH09