Honeywell, November 16, 2016 - Helicopter Express is the latest operator to convert its Bell 407 helicopter to an Eagle 407HP by replacing the standard engine with Honeywell's next-generation HTS900 propulsion engine.

The company took delivery of its Eagle 407HP in early November and plans to use the helicopter for firefighting missions throughout the U.S.

"Upgrading our Bell 407 to an Eagle 407HP will improve our ability to accomplish the most challenging firefighting missions with dramatically increased payloads," said Richie Kittrell, president and chief operating officer of Helicopter Express. "The Eagle 407HP powered by Honeywell is set to redefine the Type III class of firefighting helicopters."

The HTS900 offers dramatically improves performance on the Bell 407, giving operators a faster, more powerful and more fuel-efficient helicopter that is ideal for firefighting and other demanding missions like security and law enforcement, utility services, forest management and emergency medical services.

New technologies include a dual centrifugal compressor, cooled single-crystal turbine blades, effusion cooled combustor liner and a dual-channel Full Authority Digital Engine Control. The engine generates more than 1,000 shaft horsepower and delivers the lowest fuel consumption and highest power-to-weight ratio of any engine in its class.

The helicopter was converted by Honeywell's partner Eagle Copters using the exclusive Eagle Copters conversion kit.

"This particular conversion was extremely streamlined as our production facility is completely functional. The purpose built facility is housed in our maintenance, repair and overhaul facility in Calgary, Canada," said Stephane Arsenault, vice president, Sales and Marketing for Eagle Copters.

"We now have the unique option for customers to bring their helicopter or purchase one already converted. We're delighted to demonstrate our OEM-level capabilities on the Helicopter Express conversion, which opens the door for us to upgrade engines to the HTS900 on other customer-owned aircraft."

In the future, Eagle Copters plans to offer conversions in other locations, including at affiliated completion centers in Australia and Chile, making it more convenient and cost-effective for customers to upgrade their aircraft.
407HP in

Helicopter Express Inc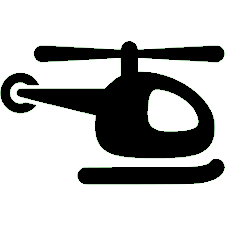 Helicopters Firefighting